Camping is a healthy escape from work stress and one of the best ways to take a break from the chaos of your daily life. Camping is one of the few memorable experiences where you can relax and spend quality time alone or with friends and family.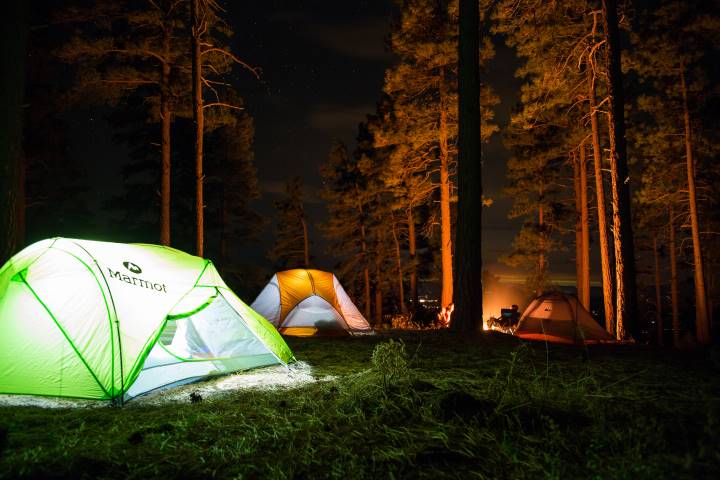 Camping can be fun and full of adventures, but it requires extensive planning and preparation to make it truly worthwhile. Without proper planning, your camping experience may very well be a disaster waiting to happen.
So, what exactly can you do to make your camping adventure better than ever? In this post, I will share with you some useful and practical tips that will make your next campout the best time out. Let's get right into it!
Choose A Good Campsite
An entirely frustrating campout experience begins with the wrong choice of campsite. If you don't want to have it sour, the first thing you must do is to ensure you select the best campsite. Thankfully, there is loads of information on the internet that can help you figure out how to choose the best campsite for the ultimate camping experience. You can also lookup customer reviews of popular campsites before choosing one. These feature reviews and images can give you an exact picture of what to expect. The last thing you want is to pick a campaign site full of gnats. Surfing the internet will show you if the site is only good for tent campers, or better suited for camper vans and trailers.  
Bring Extra Light
We get it – nothing quite feels as magical as watching the stars twinkle above, especially when you are miles away from the glowing street lamps. Many people will agree that this is one of the best things to do while camping, but whether you plan to stargaze or not, you need to bring extra light with you. A battery-powered flashlight will always come in handy when you need to find your way around your campsite in the thick darkness. So, for these unanticipated happenings, it is advised that you go with extra light.
Walk Further
Camping is not as isolating as it used to be. Some campsites are high-tech social events attended by top-class families with recreational vehicles better than the setup of a hotel. While camping trips are a good time, head further into nature instead of stopping and staying put at a campsite with people, try to walk a few more miles down the trail and into a quieter place. You will have a more lovely experience than those who never go past the immediate perimeter.
Pack A Camp Chair Or Hammock
Even though camping is fun, it can be very exhausting. Camping activities like swimming, kayaking, and hiking can leave you feeling tired afterward. In such instances, having a camp chair or hammock will make it easy and more comfortable for you to create a nice area to lounge in to take a rest.
Get The Right Camping Gear
Having a good night's sleep outdoors is guaranteed with the right camping gear.  For a comfortable and warm sleep, you will need the best camping swag tent, sleeping bag, and sleeping pad that is right for the weather in your camping area. Let's go into the details of some of the camping gear you'll need to make your camping adventure awesome.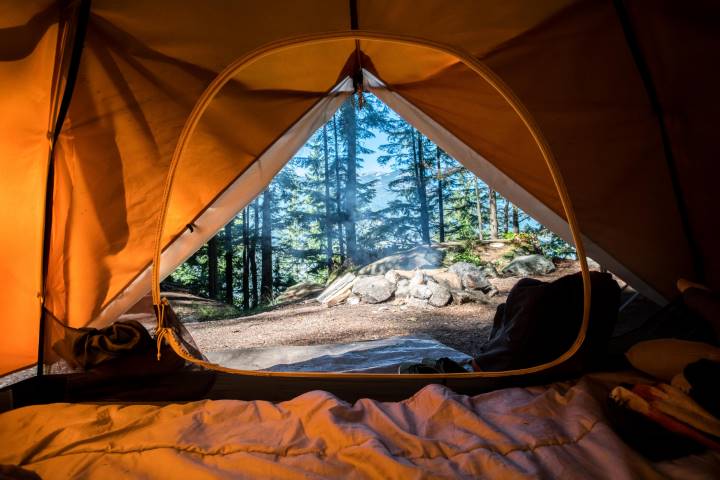 You need a tent that is big enough for you and can be shared with whomever you're camping with. This tent should be strong enough to withstand the wind and should have convenient accessories like inner stash pockets and vents.
There are pads specially designed for camping. Indoor mattresses and yoga mats are not good great options for camping. There are camp sleeping pads and cots specially designed to create warmth even if you are camping in a cold area. lIt's always a good move to invest in a good camping mattress that is lightweight and provides optimal comfort.
Be Prepared For Dirt And Bugs
Yup – you read that right! While camping, you can't avoid the outdoors, but you can prepare for it while coming to camp. A mosquito net or a mosquito repellant would help to keep bugs away and also, no matter where you camp, you'll get dirty. If showers are not provided on your campsite, invest in an easy-to-use solar-powered shower. If you can't access one, you can get a pack of wet wipes, this can go a long way in helping you feel refreshed.
So, before you hit the road and head to your next camping adventure, make sure that you are thoroughly prepared and have ticked off all the boxes on your camping checklist. but, most importantly – have fun!