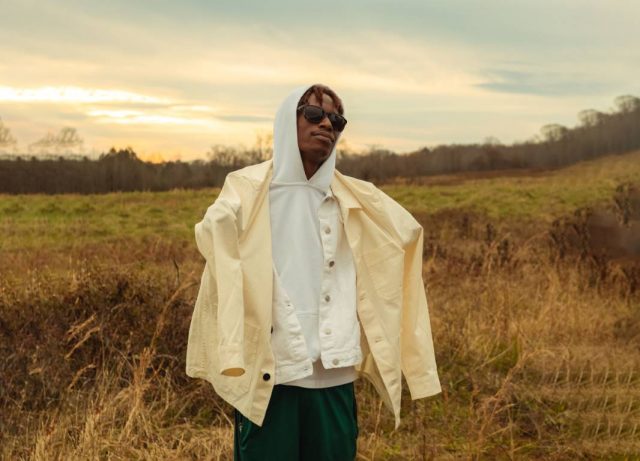 Beach vacations are the most popular type of holiday in the U.S., according to a survey. Powdery sand under your feet, clear waters and their calming sound, the picture-perfect view of the horizon, and the sunny weather – don't you feel nostalgic for the beach?
Thankfully, more countries are re-opening which means there's an opportunity to travel now and have your dream vacation come true, finally.
Whether you're headed to the warm and sunny island of the Maldives, Bali, or Bora Bora – one thing you don't want to forget is to travel in style.
Since it's pretty warm there, you want to pack light and breathable clothes in brighter colors and a relaxed fit.
But of course, a relaxed fit doesn't mean you can't look stylish. Check out vacation outfit ideas to look good and stay cool on your summer adventures!
Oversized Airy Shirt
There was a time when wearing baggy clothes wasn't a good idea.
However, today oversized shirts are making a comeback. When styled right, they make a great choice for breezy evenings at the beach or around the town.
An oversized white tee paired with navy shorts looks so refreshing. You'd be surprised how these two simple pieces can make you stand out without sacrificing comfort.
If going on a stroll during a hot day, consider an oversized white tank top and a pair of tan pants.
Tip: For the most part, you want to balance out the look by wearing a slimmer fit elsewhere. So with an oversized tee, you might want to wear fitter pants.
Light-colored Clothes
Lighter and brighter colors are more summer-appropriate as they better reflect the summer mood. What's more, they keep you cooler in the sun. As you might know, dark colors absorb heat so avoid wearing them if you're going to a tropical destination.
Chino Pants
Chinos are versatile alternatives when it's too hot to wear jeans.
The right pair of chinos look great with both relaxed and dressier outfits, from plain white tees to blazers and button-downs.
Here are some cool ways to amp your look with chino pants or shorts:
A white shirt and brown loafers create a relaxed look perfect for cold drinks on a warm evening or a lunch out with friends down the streets.
A pair of blue chinos can sub all the outfits that you'd often wear with denim pants. Go for mid-blue hues which are reminiscent of the sea. Complete the look with a pair of simple canvas sneakers that put you at ease.
Like to dress it up a little? Wear an open-necked shirt underneath a smart blazer. Easy, relaxed, and incredibly stylish.
Beach Shorts
Also called boardshorts, the longer versions of trunks are something you shouldn't forget to bring on your trip. After all, you're going to the beach!
They are so comfortable and breathable that you can wear them elsewhere, such as when exploring the city or town, going to the bar, a BBQ backyard party, or during a lunch out.
You can combine it with a simple shirt or a tank. Don't think twice about grabbing tropical-themed shorts, or even something pink or purple.
Oversized Hoodie
Just as oversized tees look great on summer vacations and trips to the beach, chunky hoodies also make a popular choice.
For a more relaxed fit, go for a zip-up oversized hoodie over a simple white tee or a summer tank top and a pair of sneakers.
It's worth remembering that oversized hoodies work great with matching accessories. Wear a sports watch, a cap, or a trendy bracelet.
Wallets
Men's wallets are an essential part of a fashionable look.
Consider a sleek wallet that keeps your valuables intact, safe and organized. It's great to have a separate wallet that you can use for strolling around the area – something that can house the most essential stuff like your ID, cards, and some cash. Reserve the bulky wallet for your departure.
A belt wallet is also a good alternative especially if you're embarking on some challenging outdoor adventures such as hiking.
Belts
A relaxed outfit doesn't always have to be oversized. As mentioned earlier, you need to balance out your look. So, if you're wearing an oversized top, opt for fitter pants (where a belt might be useful).
Choose belts in neutral shades or matching with your footwear.
Shades
It will be most likely sunny during the day. You don't want to hurt your eyes so make sure you've got a nice pair of sunglasses with you at all times.
This practical and functional accessory can also instantly amp your summer look
A relaxed outfit doesn't have to mean "boring" or "badly styled". With these items in your luggage, you can easily pull off fashionable outfits that will not only make you look good but will also make you feel incredibly great!
Happy vacation!