Villa Clarisse on the Ile de Ré is gearing up to reopen from 30th April – a charming hotel ideally located in the perfect spot to escape the stresses and strains of the past year. This 18th century private mansion, tastefully renovated, is right in the heart of the picturesque village of Saint-Martin-de Ré, the island's capital, and a UNESCO World Heritage Site. Its refined, fresh and understated interiors are dominated by white – and it has nine airy rooms and suites overlooking a sunny patio garden as well as a heated outdoor swimming pool.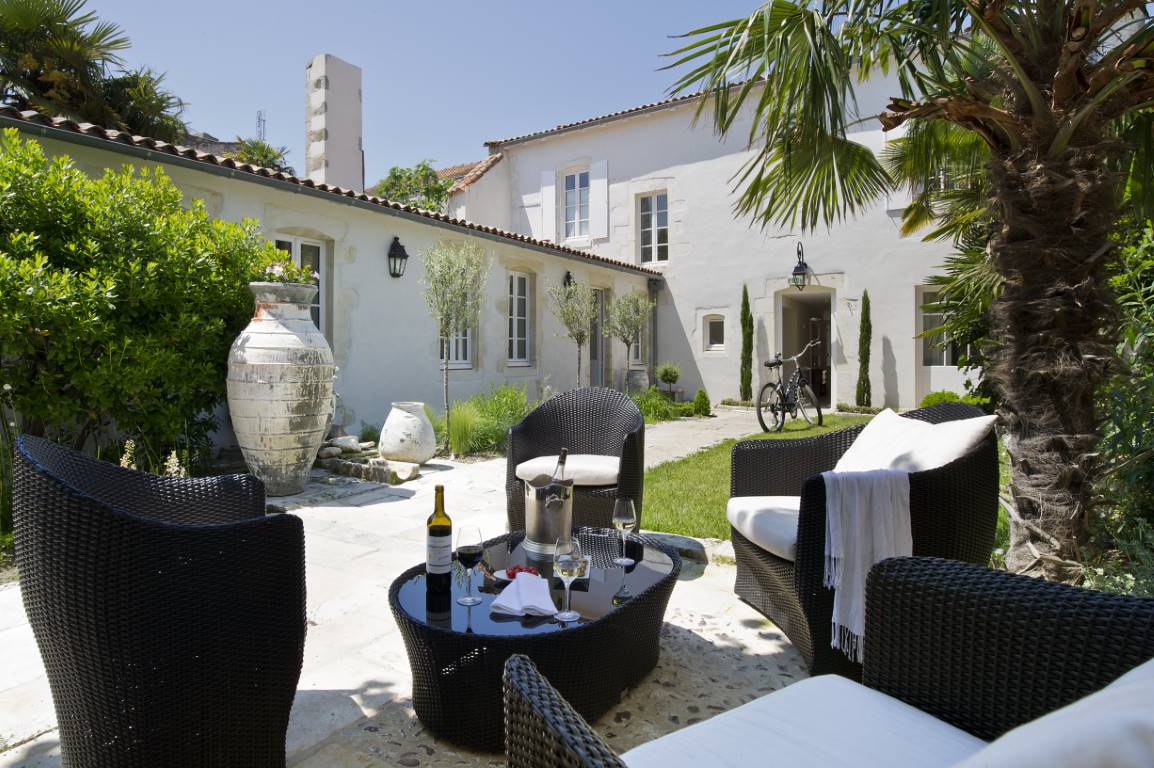 The winter period has allowed for some renovations and Villa Clarisse now offers an elegant new lounge where guests can enjoy a drink at a new courtesy bar. The vast garden has also been enhanced by celebrated landscape designer Louis Benech, and new teak furniture by Costes harmoniously completes the look.
This year, spa treatments will be offered 'in-room' to guests ahead of the hotel spa's official opening in 2022, and Olivia Le Calvez, owner of the hotel, has chosen the French brand Olivier Claire for all spa products. Villa Clarisse has also changed its in-room amenities to include environmentally-friendly products by Maison Caulières – products much loved by the Queen. Light meals using fresh, local produce will be offered to Villa Clarisse guests, served in the garden or in-room 24 hours a day. Always striving to offer the best quality and highest standards to its guests, Villa Clarisse is additionally the first Atlantic Coast hotel to offer a bespoke butler, a service guests can use to organise bike rental, beach picnics, lunch by the pool, restaurant bookings and 24/7 room service.
Perfect for couples or families, the Ile de Ré is bursting with things to do: the island boasts 140 kilometres of cycle paths, ten quaint villages, splendid landscapes, 13 beaches, vineyards and rolling dunes – all easily accessible by bike, foot or by sea.