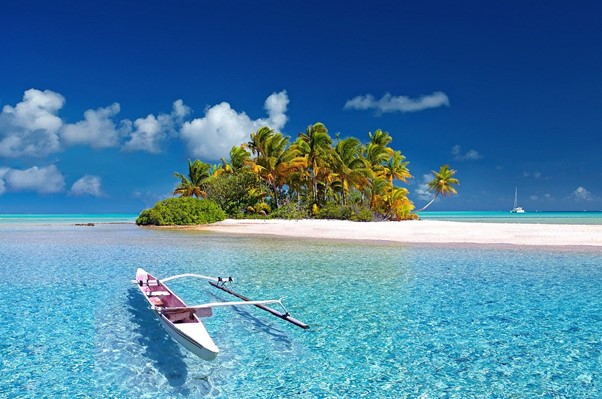 The Covid 19 pandemic disrupted almost everything, with the travel and tourism sector the most affected. Many of us were forced to restructure and reschedule our travel ambitions for a later date and retreat to our homes.
The emergence of vaccines have, however, led to countries opening up again for travel, meaning you can act on those travel plans you had put on hold. It's now easier to travel the world in style without spending too much.
Proper planning and timing are crucial if looking to travel in luxury without spending a fortune. Outlined below are 8 travel tips provided by Carmen's Luxury Travel to help make your trips more economical, convenient, and stylish.
Research
Luxury travel deals won't just land on your lap. You need to put in some research to find and discover deals you wouldn't want to miss. Thanks to the power of the internet, this can be done from the comfort of your living room or office.
Look out for online travel magazines and brochures for insight and ideas on where to find good deals. While it might be tempting to have a travel agency do this on your behalf, this will only cost you more money. It's best you take on the challenge but you'll need to look into everything from where you'd want to go, flight, and lodging, to name but a few. There are also plenty of online tools that can help scrape the internet for deals and offers and even compare them for you.
Think About The Cost Of Living and Currency
Try to get an idea about the economies of the places you intend to visit so that you can plan and budget properly. One thing is certain; it will be much easier to travel in luxury and even stay in luxurious hotels at a more affordable rate if you choose to visit countries where the cost of living is cheaper.
This is because the value of your money will go further there and will allow you to get more bang for your buck. That said, it will be easier to locate budget luxury travel options in southeast Asian and African countries than it would for developed nations.
Find a destination that'll allow you to enjoy a luxurious lifestyle without spending too much.
Confirm The Validity Of Your Passport Beforehand
Check to confirm your passport status if you haven't used it for some time. This is particularly important if thinking of travelling overseas. To be on the safe side, ensure your passport has at least 6 months validity; if not, consider reapplying before you planned travel time.
Make Your Bookings In Advance
Consider making reservations immediately, especially if you've already decided on a destination. The advantage of booking early is that you are guaranteed first class accommodation, and secondly, you won't be competing for a spot.
You could also go ahead and book early even when you haven't made up your mind. Although most lodgings, cruise companies, and airlines provide flexible cancellations, you still need to check to avoid unnecessary expenses.
Know When To Spend
Just because you opted to travel in style doesn't mean you should spend aimlessly. Proper planning is needed, especially when booking or spending on accommodation. If planning to stay in a premium resort for the entire period, choosing beachfront accommodation would make sense. It, however, wouldn't be a wise investment if all you need is somewhere to rest your tired self for the night alone.
Always Read The Fine Print
Travel companies are known to entice you with cheap accommodation or air tickets, only to charge you an arm and leg for luggage, seats, and other hidden extra charges. Make an effort to read the fine print to see and understand what the offer is all about.
Dine Wisely
Dinner in many high end establishments costs much more than lunch so why not consider going for lunch instead.
While the selection might be limited, you'll still get to enjoy the same food and quality as you would have at dinner.
Some establishments also offer bar menus at an affordable price while still maintaining their culinary quality. The restaurant's location can also demand how much you could be spending on a meal.
Restaurants within the city centre are likely to be more expensive than those in less central areas. You often get a better deal with these restaurants too.
Consider Off-Season Travel
Travelling off season can see you save on both tickets and accommodation costs. With fewer people travelling, travel agencies will offer tickets at subsidized prices, among other perks.
The only drawback of travelling off season is less certainty of good weather and probably missing all the fun of summer crowds. On the bright side, you get a chance to travel in luxury and fine dine at a fraction of the cost.
Conclusion
The above tips will get you started on your journey in luxury travel and if you want to learn more, Carmen provides so much more insight and tips on her website so make sure you take a look.