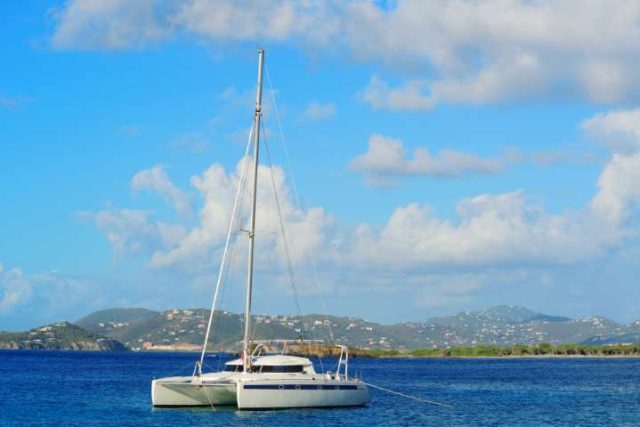 There are a lot of things to consider before buying a yacht from your experience to your personal privacy.
Professionals and beginners might need a guide when buying a new yacht to save time and effort. Well, This article narrows down important points that might help to narrow down your choices of yachts.
Why Buy A Yacht?
Buying a yacht has a huge financial impact but is worth every penny. Here are some factors to consider when choosing a new yacht:
Flexibility
Even though yachts come in a variety of sizes and styles, owners can still personalize them.
Remodeling a yacht to fit your travel lifestyle takes creativity and an added cost. Travelers can make improvements that they can afford after starting from scratch.
Gain Sailing Experience
Yachting is a thrilling and enjoyable pastime. On a boat, you can learn a lot of skills. New sailors would be encouraged to participate in water sports like kayaking, wakeboarding, and scuba diving with families and friends.
You will have more time to discover these skills when you sail on your boat.
Extended Beach Getaways
You can go to a lot of good places on a yacht. Beaches, far-flung islands, and even waterfront dining outdoors are some examples. As opposed to contracting a yacht, boat proprietors can pick their next travel destination at whatever point they need to.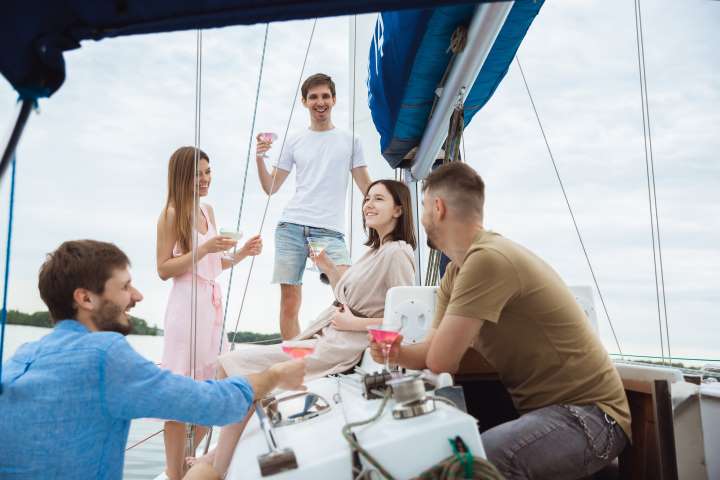 You can quickly make your itinerary if you own a boat. A yacht may also be your haven if you want peace.
Enjoy Privacy
The primary purpose of owning a boat is better privacy. Although hiring a boat through a charter company is fine, it does not guarantee privacy because the company may advise traveling with a crew. If you own a boat, you should still hire a captain for added safety and convenience.
This is also great for solo travelers who want to spend some time on the seas by themselves: You can enjoy every moment without the crowds while acting like a celebrity.
Tips For Buying A Yacht For The First Time
Purchasing a luxurious boat for the first time can be hard. Plus, there are several yachts in the market to choose from available in various sizes and styles.
Below are three major factors to look at when buying a yacht:
Cost
Many components are needed to extend a yacht's lifespan. To avoid running out of money, owners should prepare a budget that includes maintenance costs in advance.
The annual upkeep may cost 10% of the yacht's value. For people with limited financial resources, a smaller boat is an alternative.
Boat Size
When buying a yacht, one of the mistakes is thinking that the bigger the better. Regardless, it will always depend on your travel needs and budget.
The number of guests you intend to accommodate also affects the yacht's size. Comfort and essential amenities must not be sacrificed. Owners of yachts are free to upgrade to larger vessels as long as they are appropriate for their travel lifestyle.
Whether you choose a small or large yacht, there are advantages and disadvantages. It includes questions about cost, amenities, space, and maintenance. If you are a discerning yacht traveler, it is best to experience larger vessels firsthand.
Durability
If you want to land on the right boat, durability is one of the keys. The yacht's strength will be determined by the materials used in its construction.
To ensure safer travel, inspect the boat's hulls first, particularly cruising yachts. Steel, timber, aluminum alloy, and many other materials can be used to make it. Based on your travel requirements, consider their benefits and drawbacks.
The keel is yet another component of the design for speed and stability. It maintains the boat's balance over the water and helps it withstand strong winds and waves. Choose a keel that is appropriate for your sailing requirements and aims to improve comfort.
Since safety is paramount, ensure that the anchor chain, lifelines, and handrails are made of sturdy materials.
Finding A Yacht Provider
There are the best yacht models on the market. However, finding a reputable seller who can accommodate your requirements and budget is essential. Consider these hints throughout the process:
Read Customer Reviews
A lot of boat rental companies have websites that list all of their services and yachts for sale. Learn what other customers have to say about their experience before making a yacht purchase. Be on the lookout for red flags, such as businesses that do not respond to inquiries from customers.
Request a Quote
Numerous factors influence the cost of yachts. Due to the additional amenities available, smaller boats are less expensive than superyachts.
On the other hand, buyers who are on a tight budget can save money by selecting a pre-owned yacht. Because used boats are well-maintained, you won't have to compromise your travel requirements with this alternative.
Ask a Friend
Perhaps asking a friend who has bought yachts before can be helpful. You won't have to look for multiple yacht service providers because they can point you in the right direction.
Final Thoughts
To summarize, yacht ownership is such a privilege to satisfy your travel lifestyle with families and friends. Finding the right luxurious boat is easier with the help of reputable sellers. They can discuss with you how the boat is made and teach you to negotiate prices. Then, you will end up with a yacht suitable for your budget.