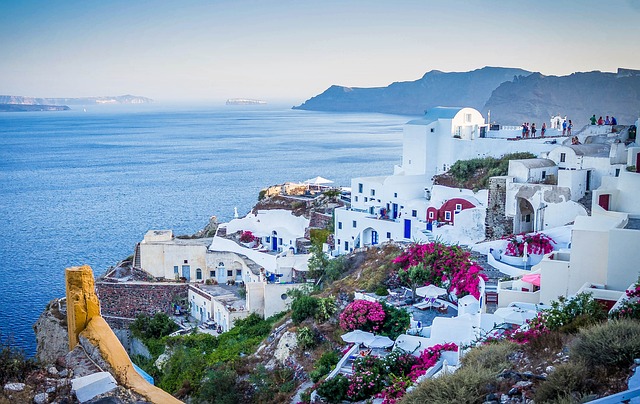 Is a trip to Greece on your bucket list? It's not hard to imagine why. Exotic isles, pristine beaches, rich culture, and millennia of history combined in one attractive package.
With so much to see and do, planning your trip can be daunting. But in our concise Greece travel guide, you'll find 7 tips for first-time travelers.
Transportation In Greece
A yacht charter in Greece is, by far, your best way to get around. Besides mainland Greece, there are thousands of islands and islets, although most are small and many are uninhabited. With your yacht charter, you'll be able to explore safely and at your own pace.
Most mainland travel is covered by bus transport. You won't find the rideshare services you're used to, but Athens has its local version called Taxibeat. Download the app on your mobile device before your arrival. It'll make getting around far easier.
Passport And Visa
Check with the Greek embassy or consulate in your country before leaving, about visa requirements. Shorter visits may not require a visa, but it depends on your country of destination. The exception is if you are an EU citizen. As a member of the EU, Greece doesn't require visas for European citizens.
Greece has a combined total of almost 200 embassies and consulates within its territories. Always familiarize yourself with the location of your embassy or consulate when traveling. Keep their contact number on your phone, in case of an emergency.
Safety & Security
Whether in a bustling metropolis or on a remote island, there are always some safety tips that apply to traveling abroad. Greece is generally considered a safe place to visit, even for solo female travelers. But the generic traveling safety tips apply here, just like anywhere else you may travel.
Don't leave your belongings unattended. If you are touring with valuables in your backpack, wear them on the front of your body instead of your back. Make copies of all your travel documents, and keep them locked at the hotel in case of emergency.
Currency Concerns
Greece is a member of the European Union and uses the Euro as its currency. Don't tip people in dollars, they will only be inconvenienced when having to exchange it for Euros. Ensure that you have the right currency for your stay.
Try not to carry lots of cash, whether in Greece or any other destination. Carry a travel card loaded with local currency and a moderate amount of cash. VISA and Mastercard are widely accepted. Amex and Diners are not as widely accepted at shops, although the big hotels accept all major credit cards.
What To Wear
While there are many things to consider when visiting Greece, only some people pay attention to the suitability of what they pack. Greece is very liberal regarding clothing, especially on the beach or at a resort by the pool. But that does not mean that you can go everywhere in a bikini.
Part of the excitement of traveling to Greece is visiting sites of interest like old monasteries and churches. Some of these are still in use and you'll be required to dress modestly when entering them. Women should cover their knees and shoulders, while men should wear closed shirts and long trousers.
Historical Sites Etiquette
There are countless historical sites to see and explore in Greece, and most are open to the public. Most of the time, you'll only be able to view these places of interest as part of an organized tour. But whether solo or part of a group, the same rules apply.
Do not touch artifacts without asking if you are allowed to. Adhere to the rules of the particular site's administrators. Respect their treasures, and you'll help to preserve them for many more years. Refrain from taking selfies inside old churches and monasteries unless you have been given permission.
Climate & Weather
Greece's climate is predominantly Mediterranean, but there are wide variations throughout the region due to the geography of the terrain. Winters are rainy but mild, and summers can get very hot. Always check the weather forecast before setting off on vacation, so that you pack appropriate clothing and gear.
The weather is great all year round. But depending on where you're coming from, you may find the unfamiliar heat during summer too much. The warmer season lasts from May to October, but July and August are particularly hot. Pack in some good sunscreen, a wide-brimmed hat, and sunglasses.