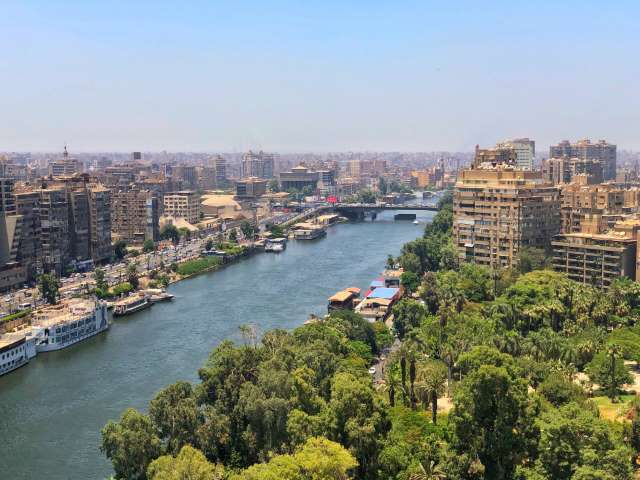 There were many great civilisations throughout human history, with well known names like the Greeks, the Romans, and the Aztecs. Perhaps few are as well known as the Ancient Egyptians though.
The Ancient Egyptians were a people that lived mostly along the River Nile in North Africa in around 3100 BC. They created mega structures like the Pyramids of Giza and the Sphinx, and they also invented things we still use today.
We can thank them for writing, ink, clocks, the police, and many agricultural tools and techniques. They also invented cosmetics like makeup and toothpaste, and even gave us wigs.
Ancient Egypt continues to permeate modern popular culture. Films like The Mummy help to keep the memories of this ancient civilisation alive. While many other Ancient Egyptian themed products and merchandise continue to be made, including themed drinks cups, watches and key rings, there are even Egyptian themed games, like Mega Jackpots Cleopatra and Assassin's Creed Origins.
If you're making a trip to Cairo, the modern capital of Egypt, then exploring the wonders of Ancient Egypt is a must. However, there's more to the city than just these stone wonders.
Egyptian Antiquities Museum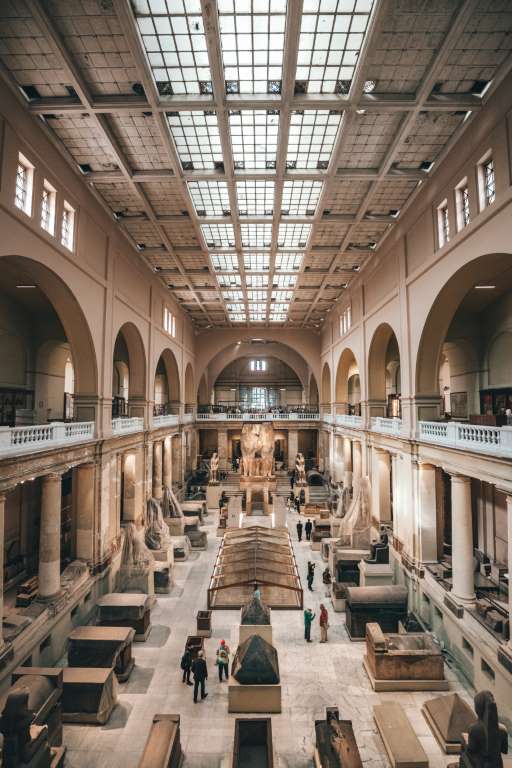 Many of the museums in major cities around the world contain rooms and rooms of Egyptian artifacts. If you enjoyed those, then the Egyptian Antiquities Museum is for you. Understandably, it contains the world's largest collection of antiquities from Ancient Egypt, with 120,000 objects filling 107 halls.
The building itself, which was constructed in 1901, is a wonder in itself with its grand red stone walls, arched windows and palm tree garden.
The Khan el Khalili Bazaar
Moving forwards in time a little to the 14th century AD, the Khan el Khalili Bazaar opened to help make space for the ever increasing number of traders attempting to sell their wares in the city.
Today, the bazaar is filled with everything from the typical trinkets you'd expect to find in a tourist trap, to all of the everyday items you need to live in modern Cairo. You'll also find plenty of food options here, with freshly cooked dishes and freshly squeezed drinks. Try the local sugar cane juice, or have a fruit of your choice turned into a drink for less than $1.
The Khan el Khalili Bazaar is unique in that you will find just about anything here, and if you can't, someone will be able to source it for you. Whatever you're buying here, just remember that bartering is an expected custom, so never pay the price you're first offered.
Groppi
Groppi has been baking treats for the residents of Cairo for over 100 years. You'll find it located on the corner of Talaat Harb and Qasr El Nil Street, where it has become a landmark in its own right.
The building that houses Groppi is a beautiful piece of architecture, with an art deco design and mosaic tiled entrance. Unfortunately, its inside has become a little tired over the years, and a campaign has been launched to restore it back to its former glory.
Coptic Cairo
A quiet area in the centre of Cairo, Coptic Cairo contains the Babylon Fortress, several churches, the Coptic Museum, and many other points of interest.
It has a long history, with people living there since the 6th century BC when it was a Persian settlement called Babylon. You'll find plenty of unique and beautiful architecture here, including grand archways, mosaic murals and luscious gardens.
Al-Azhar Park
In a city that is a sea of yellow and grey, the Al-Azhar Park is a nice contrast with its luscious green trees, grass and shrubbery. After a busy day of exploring the city, it is a great way to chill out and relax in tranquil surroundings.
Although it looks much older, the park was built in 2005 after a descendant of Cairo's founder donated the $30 million required to build it. It is described as "paradise within the heart of Cairo", and it definitely lives up to that. On days with clear blue skies, the Al-Azhar Park can appear palatial when looking out from within some of the buildings inside it.