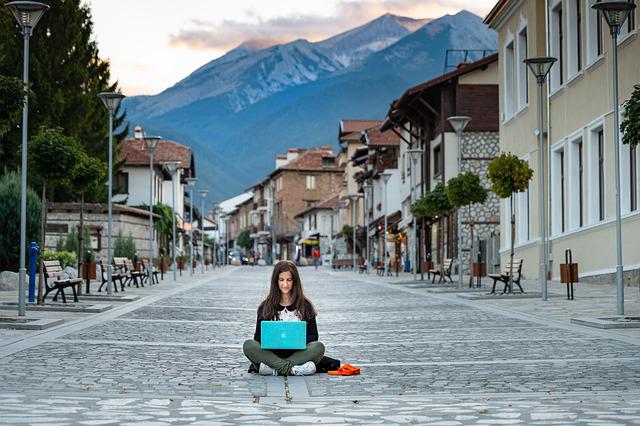 Boring, stressful, and unfulfilling. Unfortunately, that's how many professionals in today's economy feel about their jobs. And while Australia hasn't had its own "Great Resignation", statistics suggest that a high proportion of people are dissatisfied with their careers.
According to data released by the Australian Bureau of Statistics, almost 10% of the national workforce changed jobs in the year ending February 2022 – the highest yearly proportion in the past decade.
In recent years, more and more people have been ditching their jobs in droves to become digital nomads. This short guide will explain what they are, what they do, and where they go.
What is a digital nomad?
A digital nomad is someone who can use technology to do their job from any location in the world. Because of this, they can live a nomadic lifestyle, working remotely as they travel the world. This is the whole attraction of being a digital nomad: having the freedom to live and work wherever you are.
What are the best jobs for digital nomads?
There are many different industries and roles that can facilitate a digital nomad lifestyle. And this is only becoming more true as remote work becomes increasingly available.
Blogger: someone who publishes articles on their website, making money through affiliate marketing or pay-per-click ads
Computer programmer: someone who codes, tests, and maintains computer software
Freelance illustrator: artists who create two-dimensional graphic images for companies on a short-term contractual basis
Language teacher: if you're fluent in English, German or Spanish, you can get a job teaching English as a second language online
Website developer: it's easier than ever to build professional-looking websites – you can use one of many tools made for this purpose, no coding skills required
Top 3 countries for digital nomads
Due to their lifestyles, it's difficult to get hard data on where digital nomads live. However, there is research that gives insight into what they look for.
According to 2022 data from Statista, cost of living and internet accessibility are the most important location factors for digital nomads across the world.
Thailand – With a low cost of living, great connectivity and welcoming culture, it's easy to see why this is such a popular location for digital nomads
Vietnam – This ex-pat paradise boasts low crime levels, cheap living and amazing infrastructure.
Argentina – Featuring low prices and a laidback lifestyle, this South American country is a particularly good option for digital nomads earning US dollars
Becoming a digital nomad has some clear advantages but also comes with its own set of challenges. Would you like to travel the world as you work?