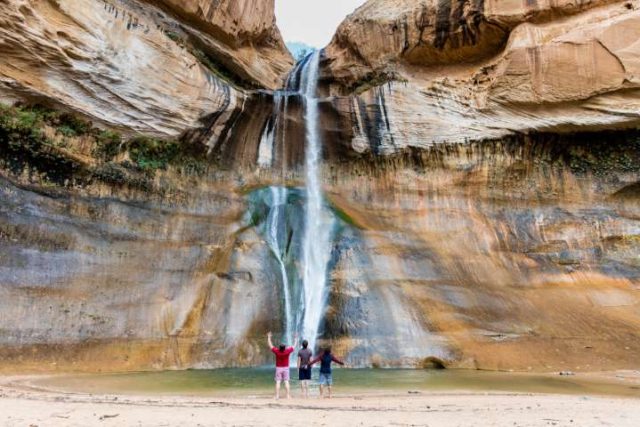 Southern Utah is an adventurer's dream, with breathtaking landscape and seemingly endless opportunities. From Bryce Canyon National Park to the Grand Staircase-Escalante Monument; from Glen Canyon Recreation Area to thousands of acres of Dixie National Forest – Garfield County has it all! Hike among majestic canyons, explore two scenic byways or find peace in one of three outstanding State Parks. The possibilities are almost infinite!
This area appeals to many outdoor enthusiasts, scenic road trippers and can accommodate those of any skill level. To avoid the crowds, visit Bryce Canyon Country in the spring and experience the many opportunities for families to explore, learn, and connect with the park. Whether hiking on a trail, having a picnic, or attending a ranger-led program you will find something that is great for your family. Bryce Canyon has several trails rated at Easy that are great for families with young kids. The Rim Trail between Sunset and Sunrise Point is half a mile in length, flat and paved, ideal for a stroll with a panoramic view. While visiting Bryce Canyon, kids can earn the special title of Junior Ranger! The Junior Ranger program is a fun way to learn about your park while earning your own souvenir junior ranger badge (the Junior Ranger activity book is available at the Visitor Center for free).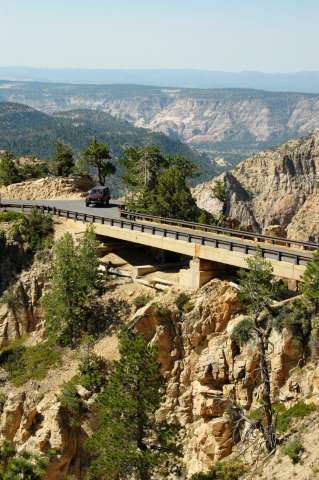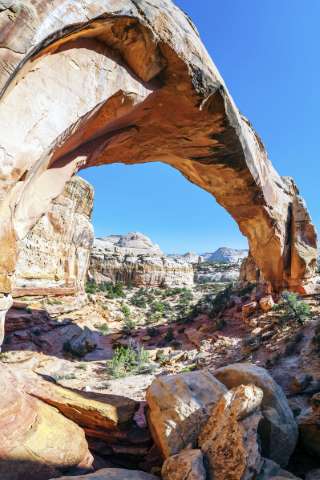 Similarly, for any fourth graders at home that want to go on an adventure and learn about Americas natural wonders, the "Every Kid Outdoors" initiative gives students free access to public lands during their fourth-grade school year and up through August 31. Bryce Canyon is the national park to visit for an itinerary full of family fun! Adventurers can travel through the majestic backcountry of Bryce Canyon Country on the back of an All-Terrain Vehicle (ATV) or Off- Highway Vehicle (OHV). With more than 2,500 miles of thrilling trails, it's easy to become immersed in nature. Sail through the wind while biking by spectacular red-rock scenery and large Ponderosa Pine forests. Climb to the top of the mountains, plateaus and canyons of Bryce Canyon Country to get the bird's eye view of the area. All biking trails hold excitement for the thrill seeker and the adventurous family.
Step inside the Anasazi State Park Museum and be transported to A.D 1050! Explore this unique site where an estimated 200 people once lived, making it one of the largest Anasazi communities west of the Colorado River. Afterwards, spend some time in Kodachrome Basin State Park – featuring 67 towering sand pipes and colourful rock formations – or camp at Grand Staircase Escalante National Monument for a truly breathtaking experience under thousands of stars that fill up Bryce Canyon Country's two certified International Dark Sky Parks each night. For you and your family, these are sure to create treasured memories!