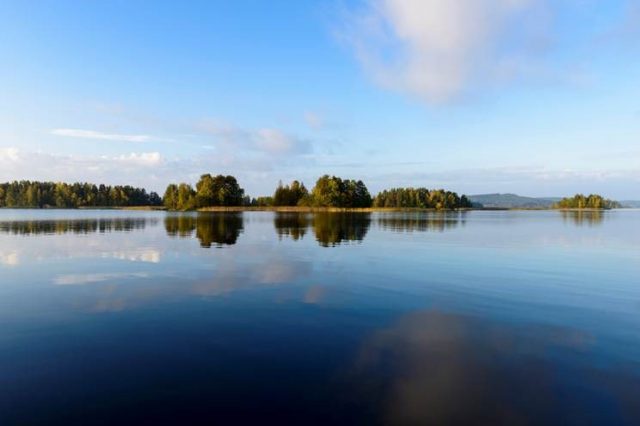 The Western Lakeland area is the most easily accessible Lakeland destination in Finland. Lahti and the southern Lake Päijänne region is located only an hour from Helsinki, the capital area, and Jyväskylä Region is located in the north end of Lake Päijänne, 3 hours from Helsinki. Both the Lahti and Jyväskylä Regions make for easy day trips from Helsinki, but with the various activities and attractions, most visitors want to stay longer than a day!
Western Lakeland's year-round activities and services include lake cruises, hiking in the national parks and berry picking in summer, and skiing and ice fishing in the winter season. Visitors looking to relax can enjoy traditional Finnish sauna treatments, slow walks, culture & design, UNESCO World Heritage sites or even take a peek into the local life through visiting the farms and homes of Finns.
The region also offers a wide range of unique accommodations, from lakeside villas and glass-roofed cabins to houseboats, manors and hotels.
One of the newest luxury destinations in Lahti, the Haasi Mirror Houses at Lehmonkärki Resort, opened in the summer of 2020. Guests of resort stay in rooms where the walls are full-height mirrored glass, and the accommodation buildings are built on top of the pier structure on the lake. As you enter the room, a magnificent view of Lake Päijänne opens up in front of you, making it the ideal relaxing retreat.
The Western Lakeland region also makes responsible travel easy, as both the Lahti and Jyväskylä Regions keep sustainability top of mind. Lahti was named the European Green Capital 2021, and it offers many sustainable travel choices just an hour outside of the capital city. In addition, 30 companies from the Jyväskylä Region have joined the Sustainable Travel Finland program including Saynatsalo Town Hall, built by one of Finland's best-known architects, Alvar Aalto, and Tavolo Bianco, a tour operator specializing in sustainable tourism.
Do you see Western Lakeland, Finland fitting in to any travel stories you may be working on? I am happy to send additional information and photos for consideration.