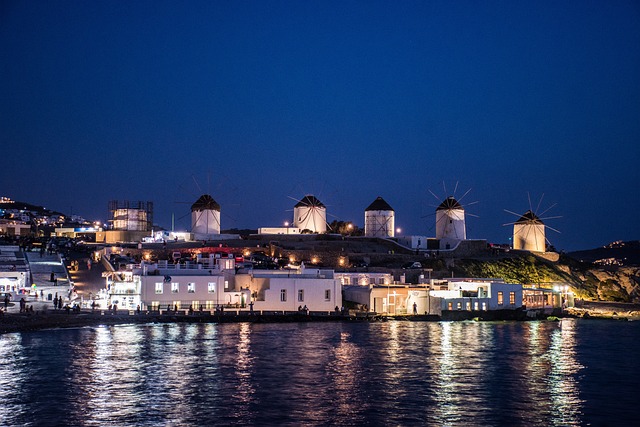 Greece, a country known for its mesmerizing landscapes, ancient history, and delectable cuisine, is also home to a rich and vibrant casino culture. From the picturesque islands to bustling cities, the land of the Greek gods offers a fascinating mix of gaming experiences that attract both local and international gambling enthusiasts. The captivating world of Greek casinos is one of excitement and luxury, combining world-class gaming facilities with excellent service and a dash of Greek charm.
Greek casinos are not merely gaming centers; they are hubs of entertainment and socialization. With a delightful mix of traditional games like roulette and poker, alongside contemporary offerings such as slot machines and state-of-the-art electronic games, these casinos cater to the varied tastes of all their guests.
This blog post aims to serve as your comprehensive guide to the top 5 land-based casinos in Greece. Whether you're a seasoned high roller or a novice at the gaming table, we will provide you with invaluable insights and tips about each casino's unique offerings, including their history, gaming variety, ambiance, and hospitality.
1. Regency Casino Thessaloniki
Located just a short drive from Thessaloniki International Airport, the Regency Casino Thessaloniki is one of the most accessible and largest casinos in Europe. Established in 1996, it has been offering a high-quality gaming experience to both local and international visitors for over two decades. The casino is renowned for its impressive variety of games, with over 800 slot machines and a broad selection of table games including Blackjack, Roulette, and Poker. This vast selection ensures that there is something to cater to every gambler's taste.
The service at Regency Casino Thessaloniki is unparalleled, with a team of professionals always ready to provide a seamless gaming experience. The ambience is nothing short of luxurious, blending classic elegance with modern comfort, making every guest feel like a VIP.
What's more, the Regency Casino isn't just about gaming. It is also home to exquisite dining options such as Alfredo's Grand Dining, offering gourmet dishes that cater to all palates. Plus, it's located in close proximity to the 5-star Hyatt Regency Thessaloniki, making it an ideal location for guests who wish to combine their gaming excitement with a luxurious stay.
Nearby attractions include the beautiful city of Thessaloniki, rich in history with numerous sites like the White Tower, the Rotunda, and the Archaeological Museum of Thessaloniki. This ensures that visitors can immerse themselves in the rich Greek culture and history when they're not trying their luck at the gaming tables.
2. Regency Casino Mont Parnes
Perched high on the mountain of Parnitha, just a short drive from Athens' city center, is the Regency Casino Mont Parnes. Accessible via a scenic cable car ride, this casino provides a thrilling start to your gaming adventure even before you reach the tables. Established in 1961, Regency Casino Mont Parnes is Greece's oldest casino, and it has upheld a legacy of exceptional service and high-quality gaming for decades.
Boasting an extensive range of games, the casino provides over 700 slot machines, American Roulette, Blackjack and Stud Poker tables, ensuring a variety of options for every gambling enthusiast. The casino is also home to private rooms for high-stakes games, offering a refined experience for VIP guests.
What truly sets Regency Casino Mont Parnes apart is its remarkable location and stunning views. From its position atop Mount Parnitha, visitors can enjoy panoramic vistas of Athens while indulging in their gaming passion. The casino's elegant interiors, coupled with its attentive service, create an unmatched ambiance of luxury and comfort.
The casino is also in close proximity to the Mont Parnes Hotel, offering high-class accommodation for guests. In terms of nearby attractions, the city of Athens is a treasure trove of ancient monuments, vibrant culture, and delightful cuisine. Key sites like the Acropolis, the Parthenon, and the bustling streets of Plaka are all just a short distance away, ensuring a rich and diverse experience for guests of the Regency Casino Mont Parnes.
3. Club Hotel Casino Loutraki
Club Hotel Casino Loutraki, located in the picturesque seaside town of Loutraki, just an hour drive from Athens, promises an unforgettable gaming experience with a touch of Greek hospitality. Easily accessible from the city, this casino-resort has been an iconic gambling destination since its opening in 1995.
What sets Club Hotel Casino Loutraki apart is its impressive range of gaming options. Boasting one of the largest gaming floors in Europe, the casino offers over 700 slot machines and nearly 80 gaming tables, including favorites like Blackjack, Roulette, and Poker, as well as a VIP area for high-stake players.
Service is a paramount focus here, and the attentive staff goes above and beyond to ensure a seamless and enjoyable experience for all visitors. The ambiance within the casino is reminiscent of a luxurious cruise ship, with plush interiors, grand chandeliers, and a captivating sea view that adds a unique charm to the gaming experience.
The casino is part of a larger resort that houses a 5-star hotel, offering comfortable accommodations for guests who want to stay close to the action. Additionally, visitors can indulge in culinary delights at the various restaurants within the resort, pamper themselves at the wellness spa, or take a dip in the large swimming pool.
Beyond the gaming and resort amenities, the location of the casino allows visitors to explore the charming town of Loutraki, renowned for its natural thermal spas. Other nearby attractions include the Corinth Canal and the Temple of Hera, offering a blend of natural beauty and historical exploration to complement your gaming getaway.
4. Casino Rodos
Nestled in the heart of the beautiful island of Rhodes, Casino Rodos is an iconic gambling destination accessible to both international tourists and local inhabitants. Housed within the majestic Grande Albergo delle Rose building, a historically significant hotel dating back to 1927, the casino adds a touch of elegance and sophistication to the island's vibrant nightlife.
Casino Rodos is not just a place for gaming; it's a testament to the art deco architecture of the early 20th century, merging history with the excitement of modern gaming. This establishment offers an impressive selection of more than 300 slot machines and 34 gaming tables featuring games like American Roulette, Blackjack, and Stud Poker, all promising a thrilling gaming experience.

Casino Rodos also features the distinct Rodon Slots Arena. This innovative space offers a multiplayer gaming experience heightened by multi-sensory elements. With a massive 12-meter by 4-meter plasma display wall, players are immersed in the action. The arena includes live dealer games, automatic Roulette, and virtual versions of Blackjack and Baccarat, adding a variety of gaming options to its repertoire.
The casino prides itself on excellent customer service and a luxurious ambiance, which contributes to an unforgettable gaming experience. One of its unique features is the open-air casino at the hotel's garden, where guests can play their favorite games under the stars.
Casino Rodos is a part of the Grande Albergo delle Rose boutique hotel, known for its luxury suites and high-end amenities. Guests at the casino are within easy reach of Rhodes town's old medieval city, a UNESCO World Heritage site, and the beautiful Elli Beach. With its combination of gaming, historical charm, and stunning location, Casino Rodos truly offers a one-of-a-kind experience.
5. Casino Porto Carras
Perched on the idyllic Halkidiki Peninsula, Casino Porto Carras is a premier gaming destination that offers guests an immersive experience in a stunning seaside location. As a part of the renowned Porto Carras Grand Resort, the casino is easily accessible to visitors staying in the resort or nearby areas.
Casino Porto Carras was established with the vision of providing a premium gaming experience in a luxurious environment. Over the years, it has upheld this vision, becoming a favorite amongst both local and international visitors.
The casino distinguishes itself with its wide variety of gaming offerings, including an assortment of slots and table games such as Roulette, Blackjack, and Poker. It boasts an impressive array of approximately 382 gaming machines, which include a mix of slot machines and video poker machines. The casino floor also hosts about 15 gaming tables, consisting of 9 American Roulette, 7 Blackjack, 2 Stud Poker tables, and 2 Punto Banco tables, along with 8 Live Touch Bet Roulette machines for an immersive gaming experience.
For high-stakes players, the casino offers a dedicated VIP section, Meliton Privé, which opened in 2016. This exclusive mini-casino houses 3 American Roulette wheels, 3 Blackjack tables, 3 Poker tables, a Mini Punto Banco table, and an array of slot machines, providing a luxurious gaming environment for high-rollers.
Poker enthusiasts will appreciate the casino's dedicated poker room, featuring 8 Texas Holdem tables. While cash games are available, additional information regarding online registration or tournament schedules was not readily available at the time of writing.
Moreover, the casino is more than just a gaming center—it's a comprehensive entertainment destination. Its location within the Porto Carras Grand Resort gives guests access to excellent accommodations, gourmet dining options, a world-class spa, and other leisure activities like golf and yachting.
Nearby attractions include the charming village of Neos Marmaras and the beautiful beaches of Halkidiki. Whether you're interested in exciting casino games, luxurious resort living, or exploring the natural beauty of Greece, Casino Porto Carras offers a unique experience that caters to a diverse array of interests.
Online Casinos in Greece
The history of online casinos in Greece traces back to the early days of the internet and the rise of online gambling worldwide. In the early 2000s, Greek players began to explore the possibilities of online casinos, seeking convenience and a broader range of gaming options. However, during this period, Greece faced legal challenges and ambiguities regarding online gambling regulations. The government initially held a monopoly on gambling through the state-run company OPAP, limiting the growth and accessibility of online casinos. It was not until 2011 that significant changes occurred when Greece passed legislation allowing for the licensing of online gambling operators. This marked a pivotal moment, opening the door for a regulated online casino market in Greece. Since then, the industry has continued to develop, with licensed online casinos offering a wide variety of games and services to Greek players, embracing the digital era of gambling.
The legal aspects of online casinos in Greece are governed by specific laws and regulations. The current legislation requires online casino operators to obtain a license from the Hellenic Gaming Commission, ensuring compliance with the Greek gambling laws. The licensing process involves a rigorous application procedure that includes demonstrating financial stability, implementing responsible gambling measures, and adhering to strict operational standards. These regulations aim to protect players and ensure fair and transparent gaming practices. Additionally, online casinos must comply with anti-money laundering and data protection laws to safeguard user information and prevent illicit activities. By obtaining a license, operators are authorized to provide online casino services to Greek players within the boundaries of the law, creating a secure and regulated environment for online gambling in Greece.
The role of OPAP (Greek Organization of Football Prognostics) has been instrumental in shaping Greece's online casino market. Initially, OPAP held a monopoly on gambling activities in Greece, including both land-based and online operations. However, following intervention by the European Union, Greece was required to open its gambling market to competition. This led to a significant shift in the landscape, allowing other domestic and foreign operators to enter the market and provide online casino services to Greek players. OPAP, adapting to the changing regulations, transitioned from a monopoly to a participant in the open market. Today, while still a major player in the industry, OPAP competes alongside other licensed operators, offering a variety of online casino games and services. This shift has brought more choice and diversity to the Greek online casino market, benefiting players with a wider range of options and opportunities.
Here are some major online casinos in Greece along with their unique features, game offerings, and advantages:
1. Casino.com:
– Unique Features: User-friendly interface, extensive game library.
– Game Offerings: Wide range of slots, table games, live dealer games.
– Advantages: Generous welcome bonuses, regular promotions, reliable customer support.
2. Bet365:
– Unique Features: Comprehensive platform with sports betting, live dealer options.
– Game Offerings: Extensive selection of casino games, including slots, table games, and live casino.
– Advantages: User-friendly mobile platform, competitive odds for sports betting, trusted brand.
3. 888 Casino:
– Unique Features: Long-standing reputation, secure gaming environment.
– Game Offerings: Diverse range of casino games, including slots, table games, and live casino.
– Advantages: Attractive promotions, VIP rewards program, excellent customer support.
4. PlayOJO:
– Unique Features: Fair play concept with no wagering requirements on bonuses.
– Game Offerings: Wide variety of slots, table games, and live casino options.
– Advantages: Transparent and player-friendly approach, cashback rewards, unique loyalty program.
5. LeoVegas:
– Unique Features: Mobile-first approach, user-friendly interface.
– Game Offerings: Extensive selection of slots, table games, live casino games.
– Advantages: Impressive mobile gaming experience, regular promotions and bonuses, fast withdrawals.