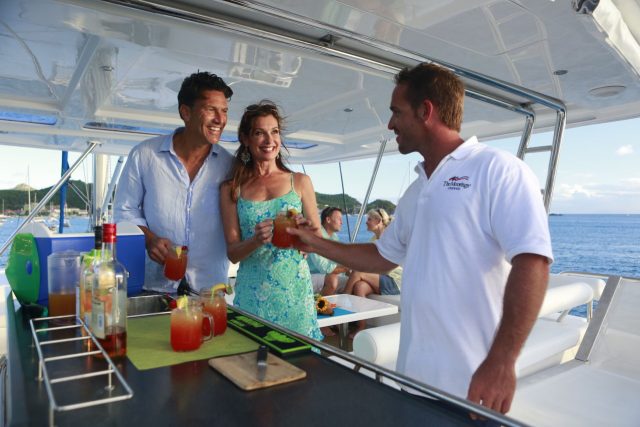 In an effort to check off all the things on our busy summer to-do list, we tend to find ourselves hardly relaxed by the time September hits. Luckily, you can look forward to a fall getaway in hopes of scoring some much-needed down time.
If you're in the midst of planning a fall retreat, look no further than The Moorings, the world's premier yacht company, who will help you to actually relax on vacation and put your mind at ease with their full service, crewed charter option.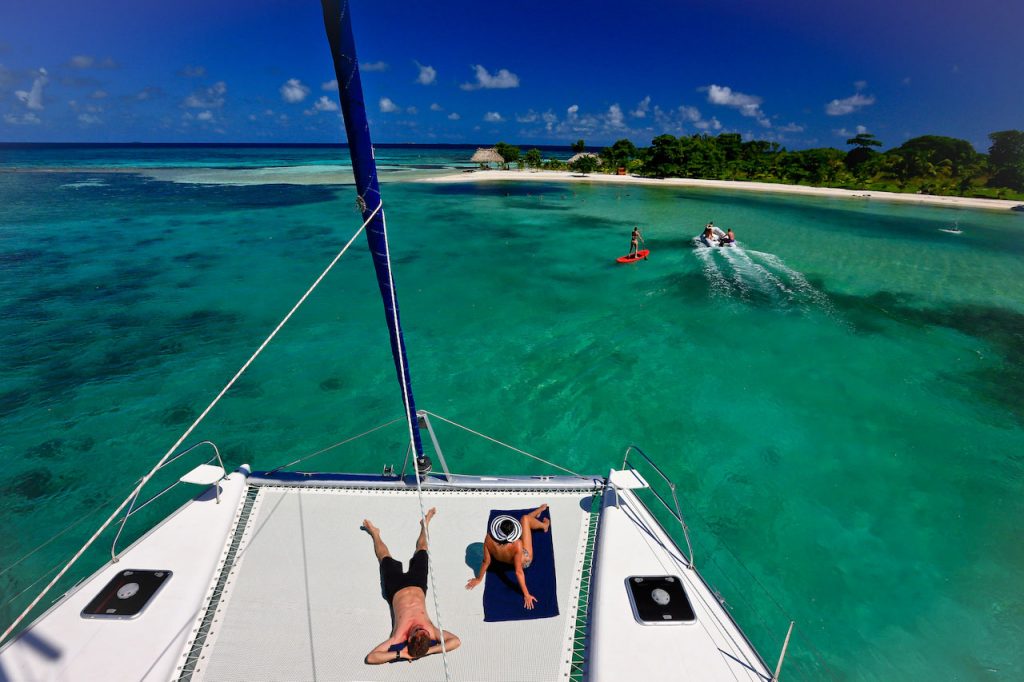 While on board your spacious, all-inclusive yacht, you can expect to be pampered 24/7. Sun bathe on the deck taking in the picturesque views knowing a professional captain is on board to navigate and lead the way. The best part — your yacht comes equipped with a gourmet chef on board who will cook all of your meals fresh, so that the only thing you need to worry about is, well, nothing at all!
This fall, you can set a sail to some amazing destinations with endless blue waters, soft sandy beaches, and exquisite culinary in the British Virgin Islands, Bahamas, Belize, and Croatia, to name a few.
If you're a sailor yourself, don't fret as the power charter may prove to be your best option so that you can be the captain of your own ship!  With various charters to choose from, there is something for everyone, with one thing in common – a personal paradise that awaits you and your loved ones this fall.