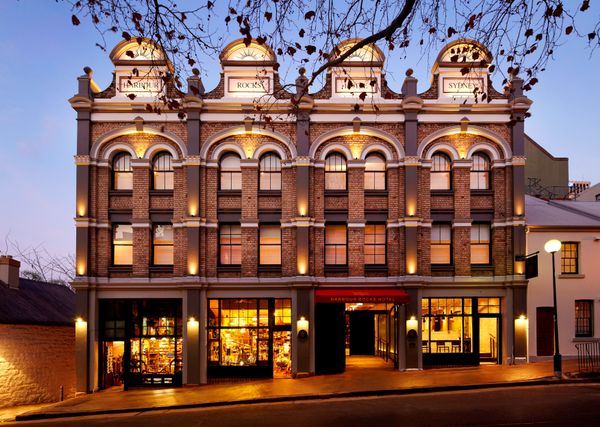 AccorHotels is expanding its luxe footprint in Japan with the new-build MGallery by Sofitel Kyoto set to open in Q4 of 2018. The announcement comes as demand is increasing for boutique lifestyle hotels with a unique personality and story. MGallery by Sofitel is a collection of high-end hotels that are highly individual, bringing local stories to life to enrich guests' experiences of their destination.
The 144-room MGallery by Sofitel Kyoto will open near famous attractions including Yasaka-jinja Shrine and the famous geisha district of Gion. Adjacent to Sanjo Kiehan Station and 15 minutes from the bullet train hub of Kyoto Station, the hotel will inspire guests to discover the best of Kyoto, which has long been recognized as the cradle of Japanese culture and heritage.
"We are excited to offer our guests a beautiful boutique hotel which will be infused with the spirit of Kyoto at a time when Japan is enjoying high tourism growth," said Patrick Basset, AccorHotels Chief Operating Officer for Upper SE and NE Asia. "We are confident that the inbound market, especially from Asian countries such as China and Korea, will continue to grow, especially with Japan under the global spotlight due to its winning bid for the 2020 Summer Olympic Games.
"The MGallery collection has been one of the quiet successes of AccorHotels in recent years and has become one of the Group's fastest-growing upscale brands as travelers seek more individualized, authentic hotels that are deeply rooted in their destination."
The new MGallery will be located in the heart of bustling Sanjo, one of Kyoto's most popular dining and shopping precincts. The hotel has been designed elegantly to depict the culture and traditions of Sanjo in a modernized way.
By blending the refined French art of hospitality with the wholehearted Japanese attention guests know as omotenashi, the hotel will offer memorable moments that are strongly linked to the local landscape and culture of one of Japan's most beautiful cities.
Eric D'Ignazio, Vice President Japan, AccorHotels, adds: "The opening of Japan's first MGallery is a real milestone for AccorHotels' development within the upscale and luxury segment and will help us meet the increasing desire for hotels that tell a story."
Formerly the capital of Japan, Kyoto is one of the country's most fascinating destinations, boasting several of the country's National Treasures and Important Cultural Properties. It is also home to stunning natural attractions from the spectacular mountain scenery of Arashiyama to the bamboo groves of Sagano and the clear waters of Ine-cho, known as the 'Venice of the Japan. With the new MGallery by Sofitel Kyoto, visitors will have a hotel that brings to life the beauty of the destination.