Traveling for vacation allows you to let go of the stress of everyday life and explore a new place with family and friends. Seeing new places and learning new cultures is one of life's greatest gifts. Adding adventure while traveling takes a vacation to the next level by including unusual and exhilarating experiences.
Stepping out of your comfort zone on vacation by trying something new can get the adrenaline flowing and raise your endorphins as you feel pride and excitement from accomplishing a new experience. You may have to be willing to take a little risk and think outside the box, but it will be worth it once you experience your once-in-a-lifetime adventure. Plus you will have an amazing story to tell once you return back home.
Book a Sailing Charter to Explore by Sea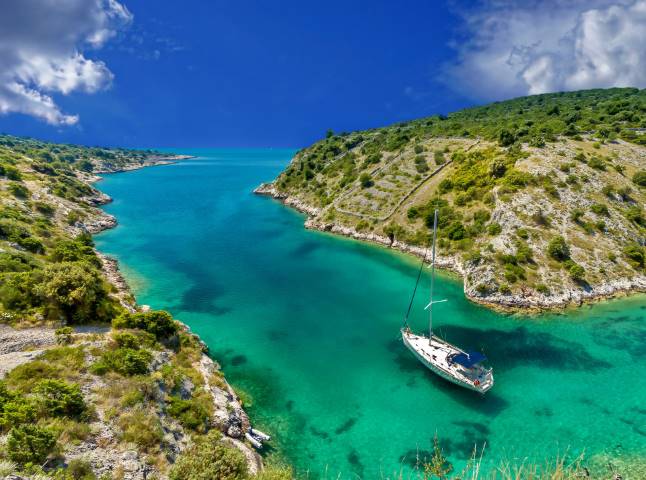 Going on vacation usually means you want time to split your time between having time to relax while also making sure you have time to explore a new area. Renting a sailing charter is the perfect opportunity to relax with the sun gleaming off the water while you listen to the calm of the waves. It will also let you explore your destination in a unique way while enjoying some fun in the sun.
There's a reason the ocean is such a popular destination for travelers thanks to the calm and tranquil feeling the sun and surf bring to a trip. Adding in a luxurious sailing experience will enhance your vacation and let you see the location from a new perspective while enjoying all that the ocean has to offer.
Chartering a sailboat comes with a variety of options. If you aren't familiar with sailing, you will want to make sure you book an excursion that includes a skipper (someone to sail the boat) and possibly even some extra crew to help.
If you are a more experienced sailor, you have a little more leeway and may want to look into a bareboat charter where you are on your own sailing. Just make sure to have an up-to-date sailing certificate and check with the company to ensure you follow all the rules. No matter the details of the excursion, being out on the water on a beautiful boat will be the highlight of your trip.
Ziplines, Horseback Riding, and More
No matter where in the world you are traveling, your destination is likely to have unique outdoor adventure options for you to try. Have you always wanted to go horseback riding or fly through the sky on a zipline? Or maybe you have wanted to try some water sports and just haven't had the time to start. 
Vacation adventures are the perfect opportunity to try something new and plan an excursion you will remember forever. The best part about booking an adventure such as horseback riding or ziplining is that you will be working with experts who will help make the most of your adventure.
Remember that when planning adventures while traveling there are usually a variety of options available so spend some time finding the activity that you think you will enjoy the most. Don't hesitate to ask questions and be specific in what kind of adventure you are looking for.
Splurge with a Personal Tour Guide
Vacation is when you should be getting the most out of your time and money while you are traveling. Travelers are often hesitant to book tours as it can feel rushed or controlled and you may be concerned you won't get to see all the places you were hoping to see. If you are looking for adventure, a tour guide may be on the bottom of your list for things to do. But if you hire a personal tour guide that is an entirely different experience.
This is where hiring a personal tour guide comes in. Investing in a personal tour guide on your trip allows you to get the most out of your vacation and truly take it to the next level. Not only can the tour guide show you attractions off the beaten path, but they can also recommend local activities to add even more adventure and excitement to your trip. 
Personal tour guides can narrow down cultural activities and local delish restaurants to show you how to make the most of the time you have while traveling.
Add an Extreme Adventure to Your Next Trip
If you are an avid traveler and have experienced a variety of adventures already such as a hike or horseback riding experience, you are probably looking at adding an extreme adventure to your next trip. Many travel destinations offer a variety of unusual activities for travelers seeking extreme adrenaline-inducing activities.
Many times travel destinations offer guides for local hikes, museums, or water activities like snorkeling or surfing. But if you are looking for something outside of the norm, you are likely going to want to take a large risk. The majority of outdoor adventure activities have extreme versions of the same adventure.
Instead of hiking to the top of the mountain what about cliff jumping from the top down? Or instead of snorkeling to see local fish, you could book an adventure to swim with the sharks. Another option is taking surfing to the next level by windsurfing or parasailing. If you are looking for extreme adventures there are plenty of options available, you just need to be ready and willing to take a risk. 
Have Fun in the Sun
If you want to have a really special experience without having to pluck up the courage to do something you've never tried before, the Lazy River at BSR Cable Park & Surf Resort in Waco is a great way to spend a lazy day and get some sun. There is nothing basic or boring about this fun attraction and you can float through an entire mile of sunny and relaxing waters when you visit!
Grab a comfy tube and jump into the warm waters of the lazy river. You will immediately find out how calming and enjoyable this kind of attraction is, and you will be spared the usual boring repetitive scenery as you float. Being able to float such a large circuit makes this the perfect way to enjoy the water and the sun without getting bored by seeing the same sights over and over.
There are other more exciting slides and rides here at the park, but the lazy river is the park's biggest draw. Tickets are cheap, so this can be a ton of fun if you have a large group that you are trying to bring along with you on your adventure. You will be able to get some sun, enjoy a relaxing chat, and experience a unique Texas-sized attraction!
Planning Your Next Adventure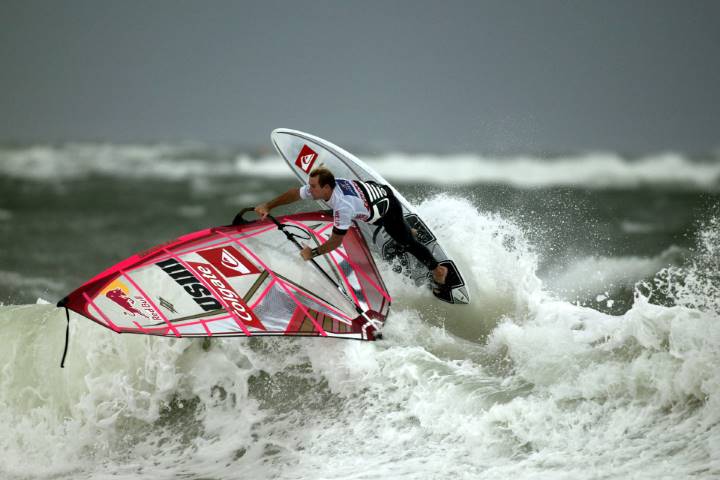 There is nothing better than counting down the days until you can leave it all behind for your next vacation. When planning your next trip, do some research to find some unique adventures to add to the excitement and thrill of going somewhere new. Step outside of your comfort zone for an adrenal rush and an endorphin-filled experience by adding a new adventure to your next trip.