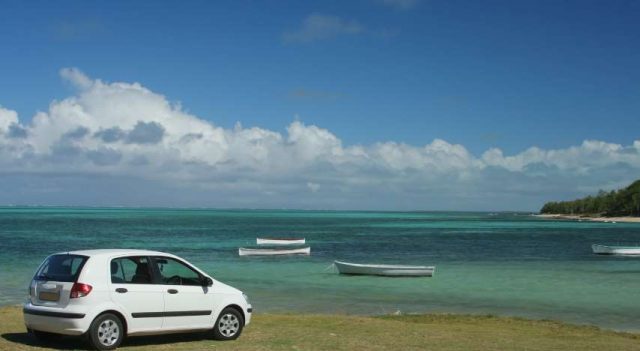 If you're visiting picturesque Mauritius for the first time, one of the questions on your mind is sure to be: what is the best way to get around the island? You can hail taxis, but they are expensive and add to your travel costs quickly, particularly if you will be staying for two or more weeks. There are buses too, but there may not be a bus stop near your hotel. And while fares are cheap, your bus can take a long time to come and disrupt your daily itinerary. The best option is to rent a car, as it is convenient and won't cost you a big fortune. Pingouin Car Rental is one of the best choices in Mauritius.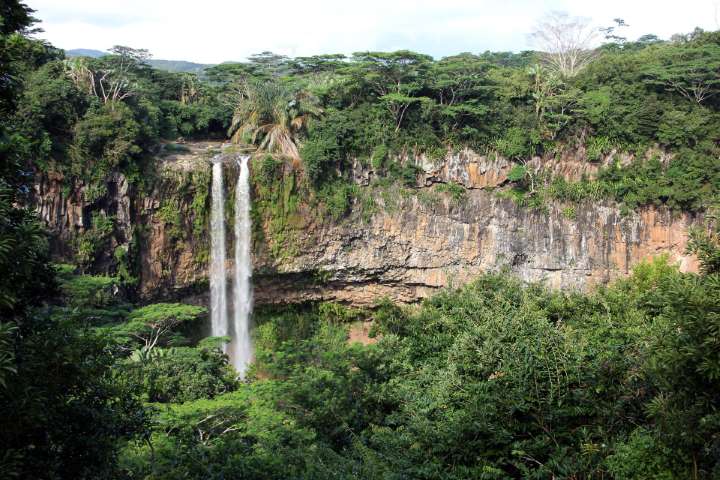 1. Do you need an international driver's permit in Mauritius?
You need an international driver's permit only if you will be staying in Mauritius for longer than four weeks. Or else, an overseas license will do, regardless of your country of origin. However, your license should contain Roman letters and your local language, whether that is Hindi, Arabic or Chinese, needs to be translated. Rental agencies require your driver's permit to be at least one year old. If your permit is less than a year old, carry proof of its renewal.
2. Where should you pick up your car in Mauritius?
You can choose the time and place for the delivery of your vehicle. Let the rental company know that you need the car at the airport or have it delivered to you at your hotel. Depending on your requirement, your company will take appropriate steps. If you want to drive the rental car directly from the airport, the company will need your flight number and have your car ready prior to your expected arrival. However, you can walk-in directly to the counter of Pingouin Car right outside the airport of Mauritius in case you have not book in advance.  It is however advisable to do so in advance due to limited availability and high volume of last-minute booking onto their website https://www.carental-mauritius.com.  On the other hand, for hotel deliveries, kindly specify the time at which you want your car to arrive at your hotel, and the company will make the necessary arrangements. Pick-up and drop-off locations don't need to be identical.
3. Is extra car rental insurance really a need or a scam?
If your personal car insurance or credit card covers damage or liability, you can choose not to get extra insurance from the car rental company. However, if you're not already covered, it is not a fuss. Many car rental companies provide the extra car rental insurance and it is a sort of scam. Pingouin Car Rental do not provide the extra insurance as compared to other agencies as it is considered as a cross-selling technique over the head of customers. They stated that their cars are already covered with a comprehensive insurance. According to them, it is fear of making an accident that triggers customers to buy extra insurance when the cars are already insured. If you did not encounter an accident, you simply have paid lavishly the overzealous extra insurance which car rental agents try to sell with you. It worth to understand what happen in case of a collision accident with a comprehensive insured car at practiced by Pingouin Car. Simply, if you're at fault in an accident, you will be only liable for the cost to repair the damages. Contradictory, if you're not at fault in a collision, you do not have to pay for the repairs as the insurance will cover you. In Mauritius, according to Pingouin Car Rental Agency, the rate of accident represents 2 % of its customers and to precise that damages are very minor. At the end of the day, it is to be concluded that extra insurance cover is just a scam.
4. Which car rental scams should you steer clear of?
Having to pay a mandatory insurance fee
The suggestion to upgrade to another vehicle for only an additional $x/day. The total extra fee on an upgrade may either be left out or mentioned in fine print. You get a nasty surprise only after you view your credit card statement!
Odometer rollback (make sure you stick to a reputed Mauritius car hire agency)
Don't get saddled with a cleaning fee; a simple way is to check the interiors when the car is delivered to you and ensuring that you clear up anything in the interiors before handing the vehicle back.
5. How do you find your way in Mauritius?
First timers are advised to use an offline map (ex: Mauritius Globetrotter road map) and a digital map as Mauritius' primary roads don't have a name, rather, a reference number; secondary roads have no names, save for a few; while the island's main city roads all go by 'Royale Road'. You may encounter a slow internet connection during your travel, a reason why you should consider saving an area from Google Maps to your phone for use offline. This is also a useful tactic to save on costs of mobile data. On a different note, Mauritius' vintage road signs offer a real feel for the island's history.
6. What should you know about the road signs in Mauritius?
As Mauritius is a former British colony, you will notice that its road signs are modelled on the road signs in the United Kingdom. Here are some things to keep in mind:
Left-handed traffic
Circles = orders
Rectangles = provide information
Triangles = warn of dangers
Blue circles = mandatory signs showing positive information
Red circles = prohibitory signs showing negative instructions
Blue rectangles = general information
Green rectangles = indicate direction signs on main roads
Octagonal 'Stop' sign
Inverted red triangle 'Give Way' sign
7. Take photos before leaving your lot and test drive the car
Make sure your car is in good shape prior to driving off in it! Check on the inside for loose parts, mirrors, power windows and mirrors. Also take a quick walk around the car to inspect scratches or other issues. Basically, you want to make sure that any damage – if it exists – is noted before you drive away. Take photos of the car before leaving the lot. That way you cannot be held responsible for any damage that the rental company has not previously noticed. After this visual inspection, test drive the car before bidding adieu to the car hire Mauritius company.
8. How easy is it to park your car in Mauritius?
In the capital city Port Louis and towns such as Quatre Bornes and Rose Hill, you can park your car at a roadside parking lot for a maximum of two hours. First, you will need to buy a parking permit at a gas station; there are several gas stations throughout the island, and many are open 24/7. Parking is free in smaller towns. You can also park your vehicle in larger parking lots for a fee.
9. What are the rush hours in Mauritius?
Traffic is heaviest during peak hours of 7:30 am to 9:30 am and between 15:00 pm and 18:00 pm. The entrances or exits of the cities are often congested during these hours. It is recommended to reach 3 hours at the airport prior your flight departure for immigration procedures.
10. What are the speed limits like?
In urban areas, speed limits are 49km/h and 80km/h on main roads. The average speed limit on the highway (Mauritius has just one highway) is 100km/h. There are no road tolls. You cannot have more than 50mg of alcohol in your blood, and yes, using hand-held devices while driving is forbidden!
Hope these pointers help you enjoy a great Mauritius car rental experience and a hassle-free exploration of Mauritius.