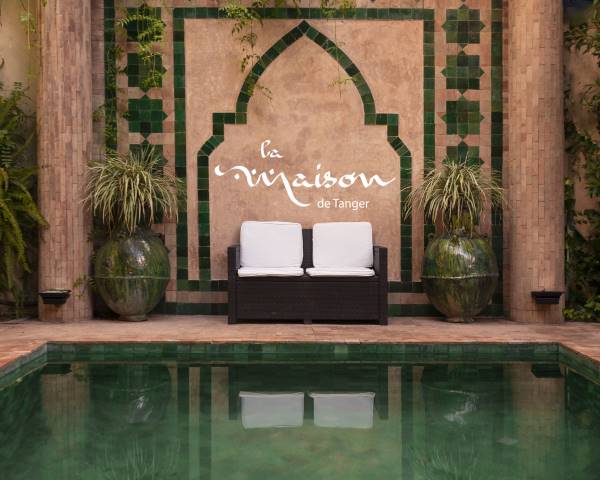 Alex Henry Foster is the new owner of La Maison de Tanger, one of the most prestigious boutique hotels in Tangier and that the property is now officially re-opened.
Inspired by the Beat Generation, Alex is an established Canadian singer and writer, who is a Juno Award nominee with his former band Your Favorite Enemies and a Billboard top charting artist with his current solo work, which has been written in Tangier following a period of "emotional detox" after the loss of his father.
He is also an entrepreneur with his long-time friend and bandmate Jeff Beaulieu, with whom he founded his own record label in Montreal based on their community values and DIY ethos. Now residing in the Highlands of Virginia, he finds inspiration for his crafts while always keeping an eye on Tangier, the place that's been a haven following a long period of grief and depression.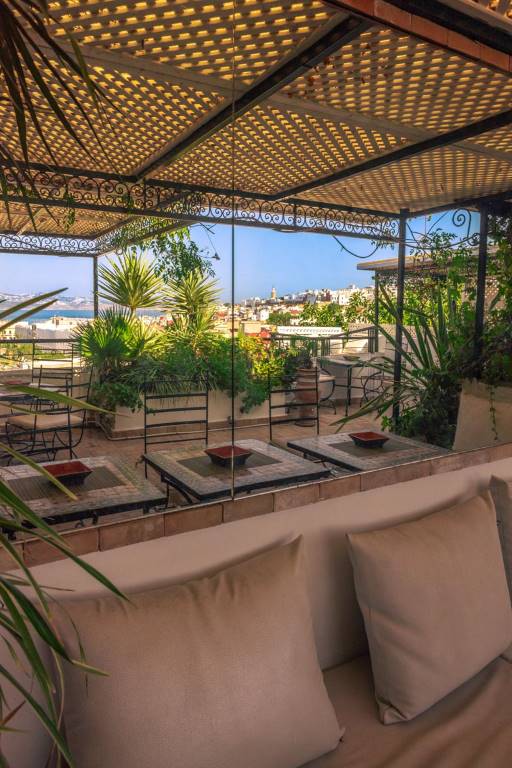 Tangier offered Foster a place to live in all liberty. Being on his own with no need to pretend allowed him to unfold more of himself than he ever could before. In this land where his peers, Kerouac, Tolstoy, Wilde, and Bowles among others were before him, he could finally muse about what it is to live, and meet many others who, like him, made Tangier their haven and often pass by.
Looking to establish himself in the city for quite a while as a way to give back and welcome people as they are, just like he had been a few years before. Upon learning that the previous owners also established themselves in the city after a similar appointment with the same friends that convinced him to return to Tangier, Alex knew that it was not only the perfect place for him, but that he could simply expand the living colors already rooted in the house with his own shades of colors to give others the opportunity to be welcomed as they are before they emancipate themselves.
"Tangier is one of the few places left in the world where, so long as you don't proceed to robbery, violence, or some form of crude, antisocial behavior, you can do exactly what you want." – William S. Burroughs
Discover La Maison de Tanger on Instagram.
AN OASIS IN THE HEART OF THE OLD CITY
Vast Tangerine house built in the 30s and fully renewed, La Maison de Tanger is a charming boutique hotel offering complete comfort, a genuine haven of peace and tranquillity in an exceptional setting, located in the heart of the city, five minutes from the famous Grand Socco square.
Built on a ground floor with 2 upper floors and a 7,500 square foot terrasse, the house is also the home of a 5,000 square foot garden with a swimming pool. The spacious rooms are finely decorated and offer a view of the garden, the ocean, or the mountains. Six of them also have a private terrace so you can enjoy a quiet breakfast. All the rooms are equipped with air conditioning & heating.
La Maison de Tanger offers the friendliness of a guest house and all the comforts of a luxury hotel. The lounge, just by the lobby, is the place you want to be to read a book by the fireplace, have a chat in the afternoon or celebrate in the evening. As envisioned by Alex, the house is community-driven, allowing for chance encounters and other unexpected moments of shared happiness.
The music having offered Alex countless opportunities to travel around the world, he and his partner Jeff will take you on a journey of tastes and flavors, from the delicacy of Japanese sushi up to the culinary experience of Chinese or Spanish tapas, all wrapped in a musical ambiance chosen by the host.