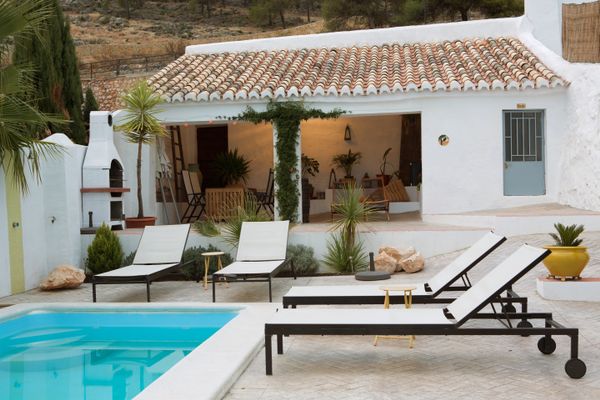 Award-winning guesthouse Almohalla 51 (+34 952 716 370; almohalla51.com) has launched "Andalucía´s Avian Haven", a package to help guests make the most of its location in prime birdwatching territory near Spain's south coast.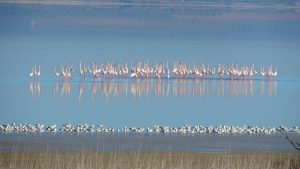 Almohalla 51 sits beneath one of the world's most important cross-continental migratory routes, where honey buzzards and black kites stop en route to and from their winter roosts in Africa. Just 30 miles inland from Málaga, this lesser-known north-eastern part of the province is also one of the most bio-diverse landscapes in Europe. Its rural pastures, woodlands and lakes are home to the second largest settlement of flamingos on the Continent, as well as griffon vultures, rock buntings, hawfinches and subalpine warblers. The town of Archidona, in which Almohalla 51 is located, is also the only home of the azure-winged magpie.
The guesthouse has teamed up with expert Luis Alberto Rodriguez from Birdaytrip to provide guests with the chance to explore the local Hoz de Marín valley and the Archidona lakes. There's a choice of a half- or full-day expert-led birdwatching tour, and guests will also receive a complimentary copy of Birds and the Countryside: An Ornithological Guide to the Northern Sierras of Málaga.
Almohalla 51 – one of TripAdvisor's Top 10 Best B&Bs in Spain since 2013 – is a five-room guesthouse set across two renovated townhouses. Owners David Matthews and Myles Rainford employed the help of local craftsmen to restore a sense of traditional elegance to the reimagined space, with whitewashed walls, exposed wooden beams and stone-tiled floors, adding modern touches such as the sleek, contemporary bathrooms in each of the suites.
Guests also have access to comfortable communal areas, one with a woodburning stove, as well as shaded patios. One terrace has been put to use as a sunny setting for the fresh breakfasts of local produce, as well as a romantic vantage point for sundowners. The upper terrace has a pool with a sun terrace positioned to make the most of the views across the town to the surrounding countryside.
For details visit www.almohalla51.com