Thanks to Azerbaijan's geographical location, winemaking has always been a distinguished part of its culture. In fact, wine was here even before Azerbaijan was! The practice predates the modern borders that divide up the Caucasus region.
Traditionally, winemaking is a rural pastime, something that has suited Azerbaijan's landscapes and climate well. In the early days, local farmers grew their grapes and turned water into wine using traditional techniques. Today, things look much different. Local wineries are fully equipped with modern technology and run by world-class professionals that can pass on international best practices to their staff. Unsurprisingly, the wine scene in Azerbaijan is flourishing, attracting tourists to its picturesque vineyards from all corners of the globe.
Of course, right now, the best thing to do is #stayhome. So instead, grab a glass, and allow us to take you on a journey through time, introducing you to Azerbaijan, its vibrancy and its viniculture.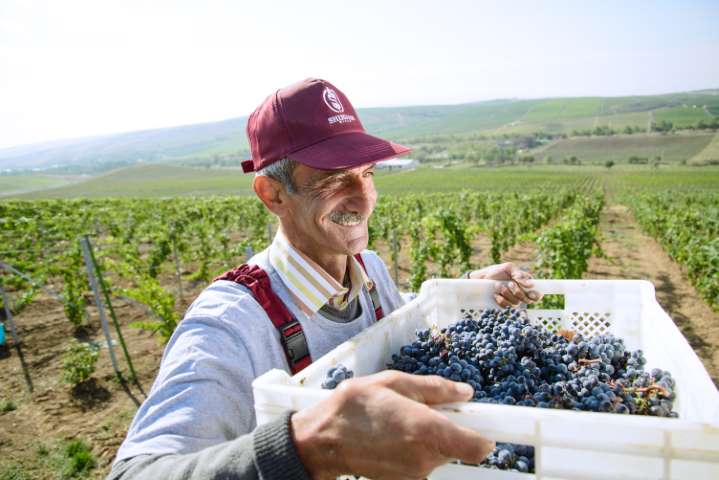 Adventuring around Azerbaijan's Wine Country
Azerbaijan is home to ten major wine regions, each of which are located along the four main routes out of Baku: north, along the Caspian shore; west, through Shirvan and along the beautiful mountainous foothills; southwest, through the country's heartland and the historic city of Ganja; and south, towards the Iranian border. Being conveniently and accessibly situated along the most popular routes towards interesting destinations, Azerbaijan's wineries and quaint villages make the perfect pitstop for any road trip.
For the wine buffs looking for a more educational experience, wine tours are a great option. In fact, the most recent one was launched in January 2020: Iter Vitis Qafqaz, which spans across Azerbaijan, Georgia and Russia.
In recent times, a new breed of wineries have also been emerging, one of them being Fireland. From the north shore of the Absheron peninsular to the Russian border at the Samur River lies a narrow strip of coastal plain from which rises the 'nose' of the Greater Caucasus mountains. Historically the route of traders and invaders, these lands were guarded by three fortified pinch-points with fortresses whose ruins still create impressive scenes for travellers.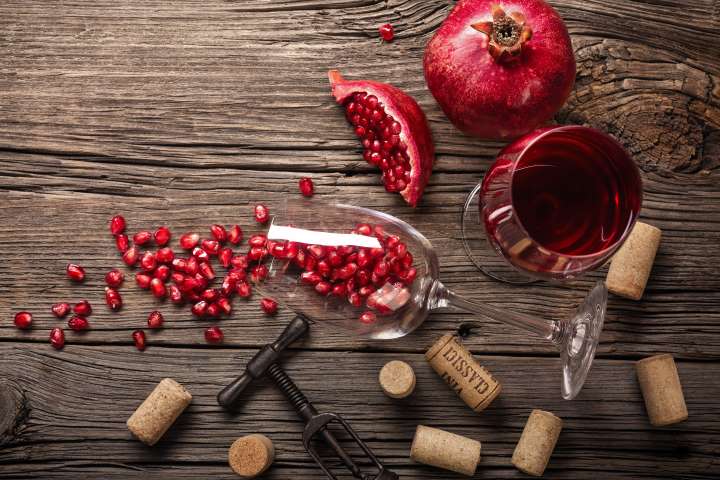 Have an experimental palette? Azerbaijan has you covered. While most wines do come from grapes, Azerbaijan makes an irresistible version using it national fruit – pomegranate. The best winery to go to try it is AzGranata, located in the small town of Agsu.
Contemporary and Cosmopolitan in the Capital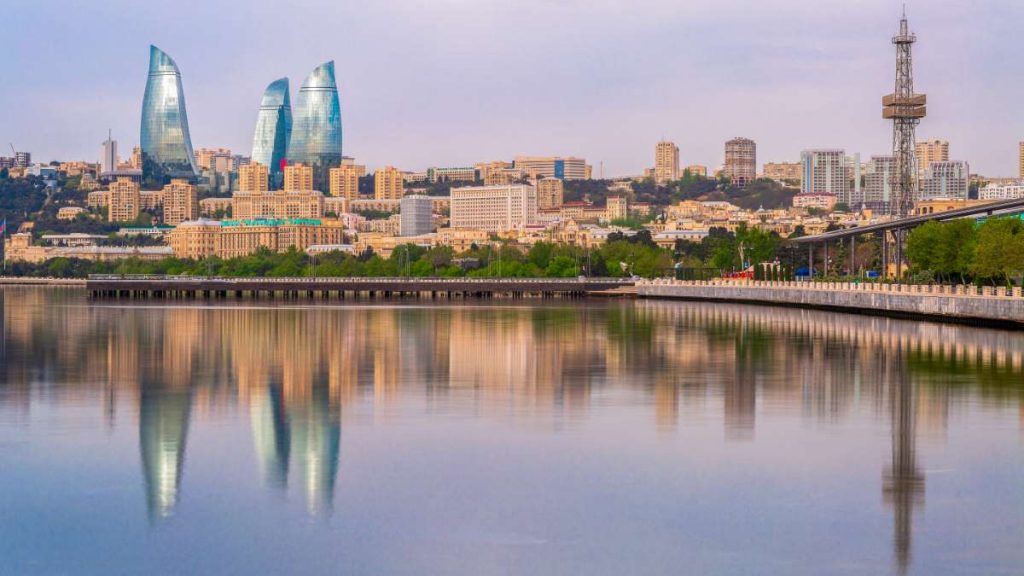 Baku, the capital of Azerbaijan, is a city of contrasts, colours, culture and cuisine. At night, the windy capital turns into a kaleidoscope of dynamically changing scenes, with fashionable cafes and lively bars. Of course, wine culture has found its special place within this across all price ranges – be it a cosy caravanserai with a rustic atmosphere and authentic appetizers, or a suave spot with jazz and world-class views.