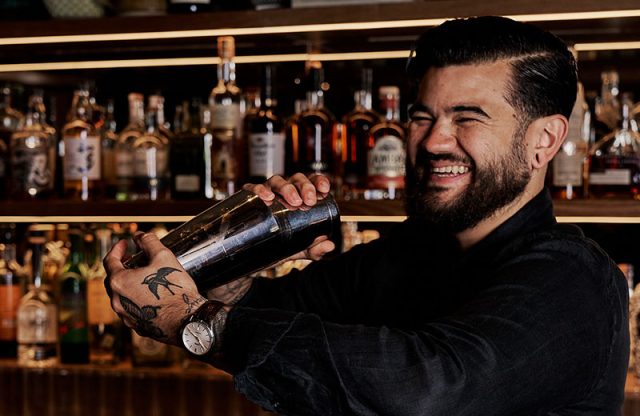 Backroom, a hidden gem tucked away on Melbourne's famed Toorak Road, will launch on 1 July, offering a space for a post-dinner tipple, late-night snack, or cocktail.
Adjoining Latin-influenced Lona Misa restaurant, the venue will be led by Ovolo Hotel's group creative culinary director Ian Curley; group creative drinks director Andrea Gualdi (ex. Maybe Sammy); Lona Misa's executive chef Isa Raku and bar manager Jordan Tredennick.
With entry via a discrete concrete door on Toorak Road (next door to Lona Misa on street level), identified only by a singular neon martini glass sign, Backroom is a 45-seat underground venue created as a space for collaboration, innovation and takeovers with flair. Be it a specific drink, region, brand or event, Backroom will open every Friday and Saturday evening as a space to showcase the finest artisans purveying the best liquid prescriptions from Australia and
around the world.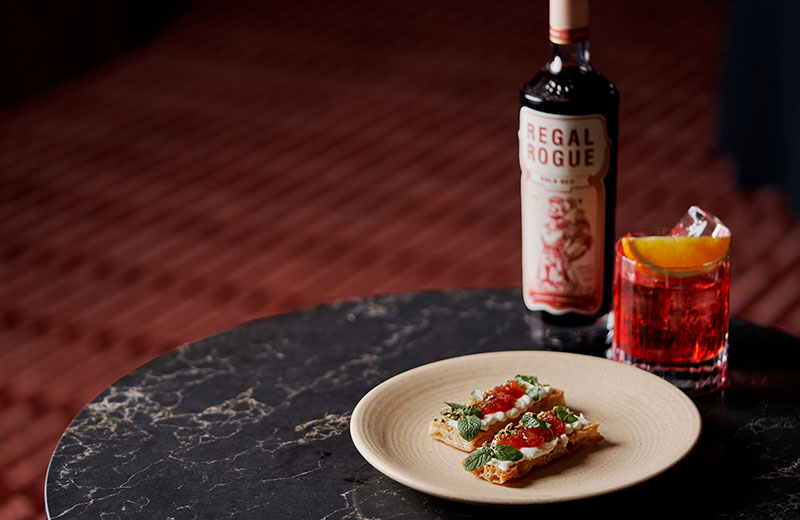 Of the launch, Andrea Gualdi says: "We're lucky enough to work with leading innovative minds in the beverage industry, and so with the launch of Backroom we wanted to flip the concept of a bar on its head, providing a platform for these brands to shine. The product comes first and sets our team the exciting creative challenge of reinventing our food and beverage menus with each new collaboration, drawing inspiration from what these brands are all about – their unique flavour profiles, heritage and ethos. We couldn't think of a better way to kick things off than with an all-Australian lineup from Feels Botanical, Regal Rogue & CAPI".
Backroom will launch on Friday 1 July, debuting its first collaboration concept – an 'All-Australian Takeover' with quintessentially Australian beverage brands Feels Botanical, Regal Rogue & CAPI. A sensorial journey through flavour, colour, texture and sound, the month-long takeover will highlight the versatility of Australian produce through a boundary-pushing snack and drink menu.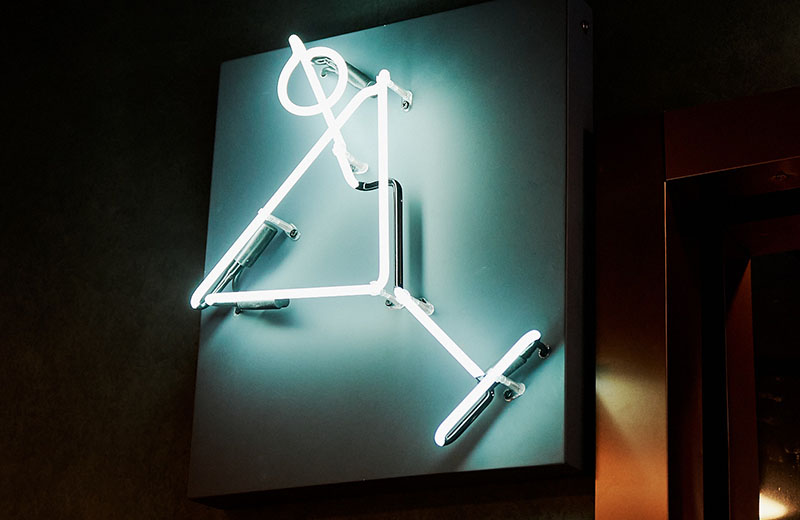 Of the collaboration, co-founder of Feels, Blake Vanderfield-Kramer, says: "This concept is all about showcasing not only the quality but also the versatility of these all-Australian products and ingredients. Each cocktail has been designed to let one hero brand shine, be it Regal Rogue, Feels or CAPI, with the other brands becoming equally delicious supporting acts, for a final product that is well-balanced and packed with delicious all-Australian flavours. Andrea and the team take a boundary-pushing approach to everything they do, and this venue is no different, so it's been a great experience to work with them on something really unique in Melbourne. Sustainably focussed, occasion-based drinking with some creative flair – we're excited for people to check it out".
Highlights from the cocktail menu include; a Regal Rogue Wild Rose Ricky (Regal Rogue Wild Rose, Feels Vivify, Capi Soda), a Feels Botanical Vivifying Martini (Feels Vivify, Regal Rogue Lively White, Orange Bitters), a Red Ricky highball (Regal Rogue Bold Red, Feels Vivify, Topped with Capi Grapefruit and Rosemary Soda Water) and Regal Revel Negroni (Feels Revel, Campari, Regal Rogue Bold Red, Orange Bitters).
Address: 234 Toorak Rd, South Yarra VIC