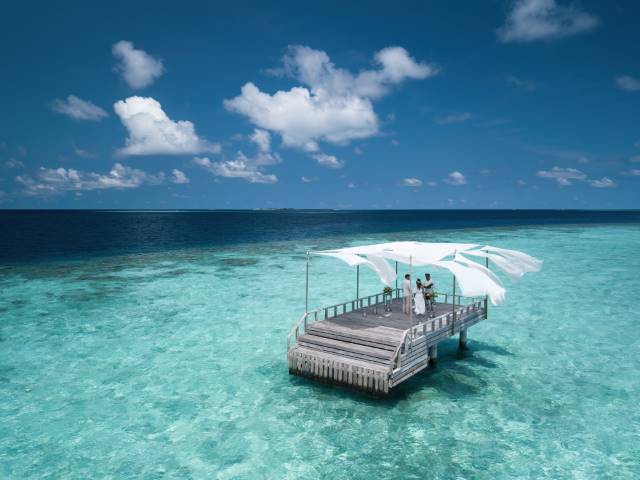 Since its opening in 1973, Baros Maldives has been known as the perfect hideaway for couples; a dreamlike paradise where the notion of 'romance' is redefined, complemented by stunning turquoise waters and white-sand shores at the heart of the Indian Ocean. This month, this iconic resort is offering couples a new and memorable way to celebrate their nuptials or renew their vows. Surrounded by the sights and sounds of the crystalline lagoon and with the fabled Maldivian sunset as a backdrop, for the first time ever, guests are invited to tie the knot on the Baros' unique and idyllic Piano Deck.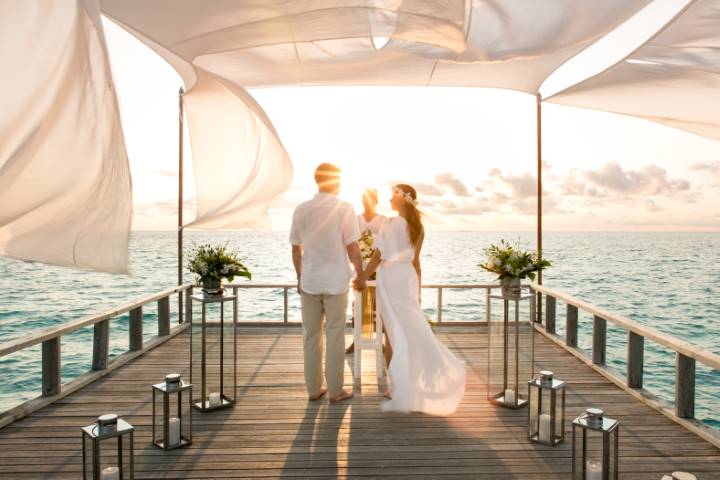 Not only does this offer guests a unique location for their special day, but the celebration package itself boasts memorable enhancements and spoils. On arrival, couples celebrating their nuptials will be treated to canapés and a bottle of champagne in their rooms, followed by gifts for the couple; brides will receive traditional sarongs and grooms, Baros polo shirts. In addition, the team at Baros ensures not a single worry on wedding day – From a gorgeous wedding cake, the services of a Master of Ceremony and Champagne for the ceremony to a wedding certificate, key floral arrangements and a special symbolic tree-planting ritual to mark the special occasion — loved up couples can rest assured that everything will be taken care of on their big day.
Post-ceremony, couples will be treated to a memorable sunset cruise (complete with champagne) followed by dinner on the Piano Deck itself. The next day, the festivities continue with a champagne Breakfast served in the villa and a complimentary couple's spa treatment. On departure, guests will receive an additional gift from Baros — something special to take with them to mark their unforgettable time together spent at Baros.