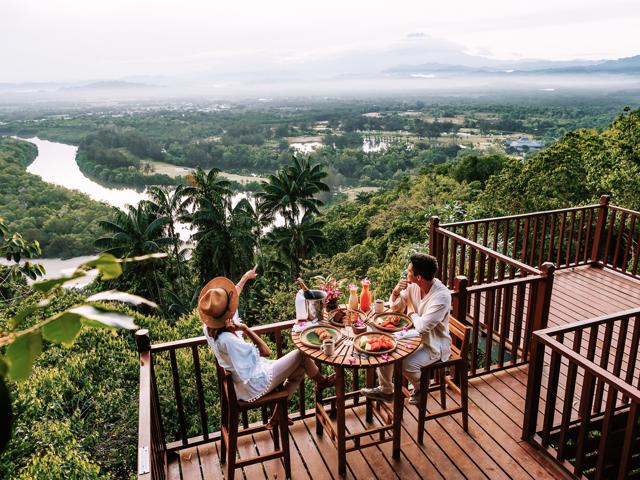 Our imminent return to travel presents a small dilemma: when planning the ideal destination for a gorgeous getaway as it becomes safe to travel again, opt for a pristine sandy beach or a breathtaking mountain vista? For those who find the prospects of sunning on the shore as appealing as hiking the mountains, you're not alone. In fact, 67% of global travellers believe great beaches are a key travel motivation vacation in 2021, while 54% say that the presence of mountainous areas is an important factor in picking a destination*. With that in mind, Booking.com has delved into its more than 28 million listings across more than 152,000 destinations to identify some of the most spectacular spots where beach and mountains meet. With lush tropical rainforests, epic peaks, crystal clear water and miles of sand all available within close proximity, you really can enjoy the best of both worlds when planning your next vacation for when it's safe to do so.
For an idyllic destination that combines impossibly Instagrammable beaches with hiking routes through lush tropical forests, look no further than the Caribbean paradise of St. Lucia. After a dip in the enticing blue waters, adventurers can opt for an invigorating hike across Gros Piton, a UNESCO World Heritage listed site and one of two volcanic peaks on the island. Starting from the village of Fond Gens Libre, it takes about two hours (one-way) to reach the summit at nearly half a mile above sea level (2,619 feet or 798 meters). The one-of-a-kind panoramic views from the top are definitely well worth the effort!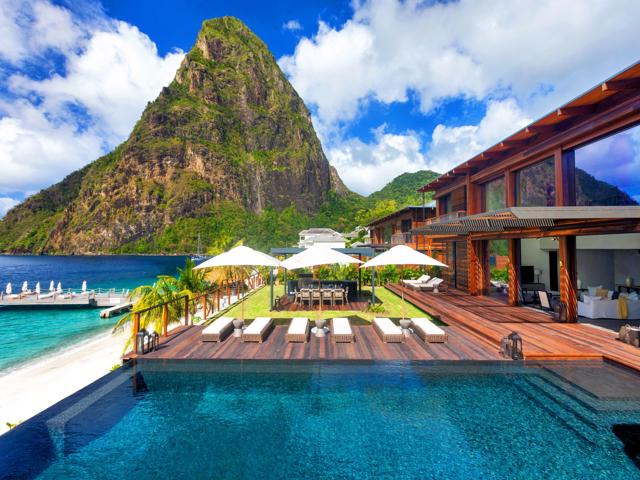 Where to stay: Featuring villas with private pools, Sugar Beach, A Viceroy Resort is located right on the perfectly white sands of the aptly named Sugar Beach with the towering peak of Petit Piton rising dramatically from the North, ideal for capturing some truly legendary vacation pics. After an exciting day of exploring all the island has to offer, guests can relax at the resort's Temazcal outdoor sauna – a traditional dome-shaped Mesoamerican sweat lodge.
The small, unspoiled Greek island of Ithaca is renowned from Homer's Odyssey as the mythological homeland of the story's hero, Odyssesus. Free from the crowds that descend on some of Greece's more popular vacation destinations, the quiet island is dotted with pretty pebbly beaches buffeted by turquoise waters and charming historic villages that stand sentinel across the more mountainous interior. Getting around Ithaca is best done by car, as the island is relatively small and easy enough to navigate. There are a number of scenic routes to explore, including from Vathy to Stavros, with recommended pit stops at Anogi and Exogi for an authentic taste of rustic village life. Let your curiosity be your guide, as no matter where you choose to explore, you'll be rewarded with stunning views.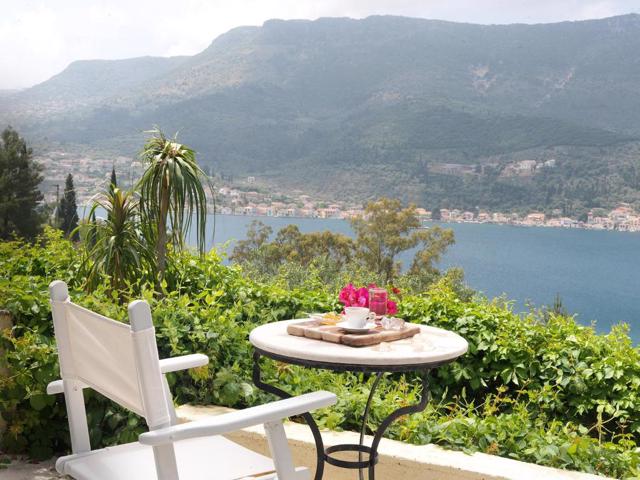 Where to stay: Well located in Vathy, the capital and the main harbour of Ithaca are the Odyssey Apartments. Offering sleek and modern accommodation on the hillside with sweeping Ionian Sea views. Each apartment is well equipped with all the amenities needed for the perfect home away from home.
Located along the Dalmatian coast between Split and Dubrovnik, the picturesque port town of Makarska entices with fragrant pine forests, rugged cliffs and the iridescent blue-green waters of the Adriatic. While the town itself is small enough to explore by foot or by bike, if you're feeling adventurous and want to explore a bit off the beaten track, having a car will allow you to venture into the nearby Biokovo Mountains, the second-highest range in Croatia. As a reward for your efforts, you'll be treated with expansive views of the dense forest cascading down to the crystalline waters of the sea.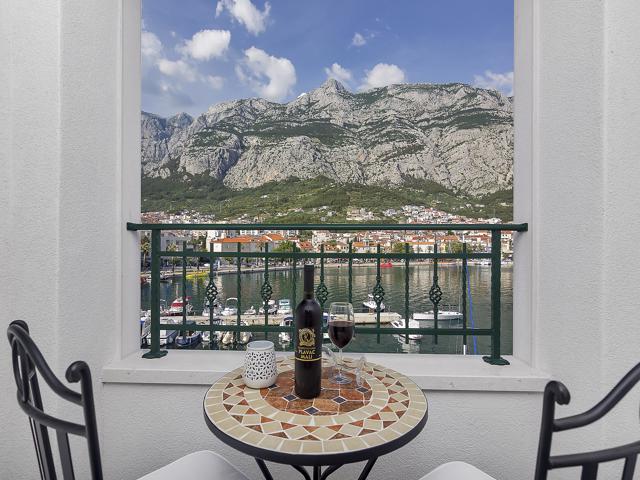 Where to stay: Mere minutes from St. Peter Lighthouse, in the center of Makarska, Apartments Beso offers sweeping views of the port. Just imagine tucking into a home-cooked meal on the balcony, as you gaze out at the myriad of boats sailing in and out against the shimmering blue waters of the harbor.
Vancouver delivers arguably Canada's best combination of modern city life and abundant access to nature and some of the tallest, most beautiful trees you'll find anywhere. From downtown and numerous places around the city, you can get an incredible view of the North Shore mountains. Vancouver has nine beaches – either along the Pacific ocean and one along the freshwater Trout Lake – give numerous options for a great beach day. Mix it up and hit Grouse Mountain the following day for either a challenging, extremely picturesque 2.9 km uphill hike up, or take it easy and get the 14-minute scenic Peak Chairlift ride to the top.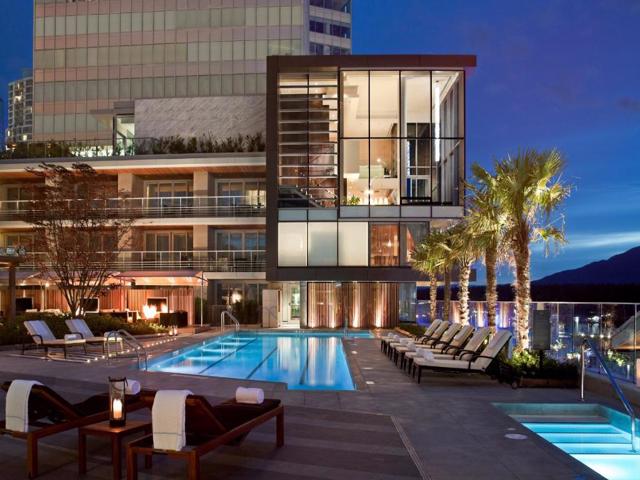 Where to stay: Situated right on Vancouver Harbour, Fairmont Pacific Rim is the luxury urban resort you need ASAP. The stunning, modern meets classical hotel has a rooftop pool with fire pits and a hot tub, a full-service spa (perfect for pampering those sore muscles after you've taken on the Grouse Grind), and a 4-000 square foot gym. Rooms feature luxury linens, amazing quality Le Labo Rose 31 toiletries, spacious marble bathrooms with television-mirrors, a media connectivity panel, and wall-mounted LCD televisions with surround-sound.
Fairmont Pacific Rim is also a Proud Certified property where you can be extra sure of a welcoming stay. Booking.com has introduced a new Proud Hospitality program to support accommodation providers in delivering the most inclusive and welcoming experiences for LGBTQ+ travellers. Cities with multiple Proud Certified properties will be showcased on a designated Travel Proud page, where travellers can learn more about the initiative and find and book properties that are Proud Certified. The Proud Hospitality training session that the company has developed in partnership with HospitableMe helps accommodation providers become Proud Certified properties on Booking.com through online training.
With almost half of its landmass covered by forest, Borneo is the world's third largest island, stretching across three countries. It's also a haven for nature lovers, thanks to its abundant diversity of indigenous plant and animal life. Home to Mount Kinabalu, Malaysia's highest peak, the state of Sabah on the northernmost tip of the island makes for a stunning vacation destination, popular not only for its verdant rainforests, but also for its expansive beaches.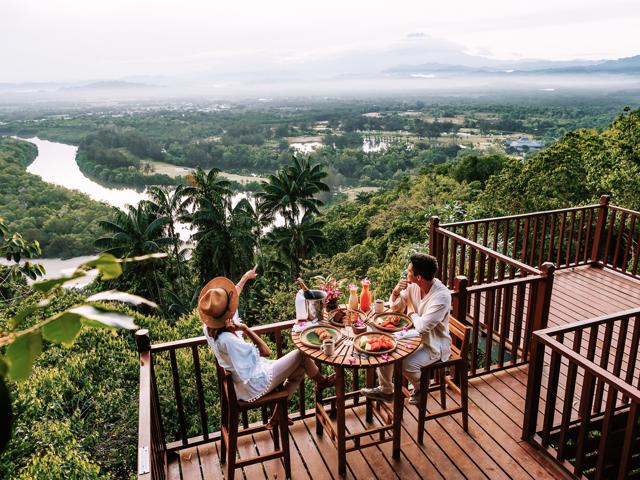 Where to stay: Located in a nature reserve overlooking the South China Sea, Shangri-La's Rasa Ria Resort & Spa offers lavish views of the region's glistening beaches, dense jungles and majestic mountain peaks . Whether you opt to take it easy with a relaxing cruise along the Kinabatangan River or want to kick it up a notch with an intrepid trek through the bush, no matter the pace you prefer, there's plenty to explore.
Made up of more than 140 subtropical islands off the coast of New Zealand's North Island, the Bay of Islands is a diverse playground of undeveloped beaches and stunning volcanic landscapes. There are so many lush forests, secluded bays and rich history to explore, you'll want to plan your trip well in advance to make sure you don't miss a thing. Having a car in the Bay of Islands is super handy and makes it possible to cover more ground. Regardless of where your curiosity leads, a stop in Kerikeri is essential. There you will find New Zealand's oldest house, the Mission House, sometimes referred to as Kemp House. For keen walkers, a trip along the Kerikeri river bank up to Wharepuke and Rainbow Falls is a must.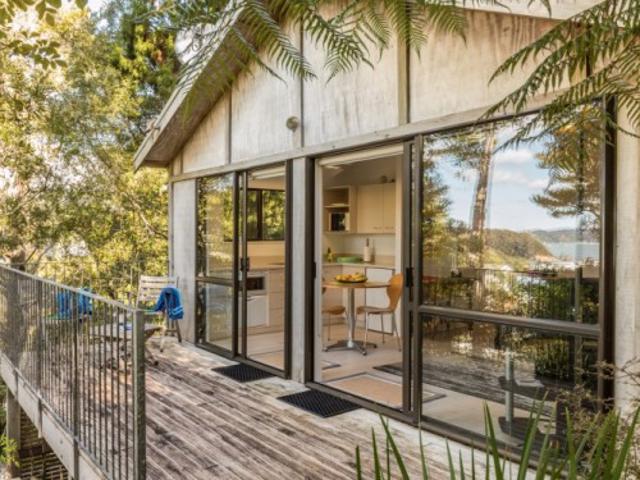 Where to stay: Located in Paihia near the Opua Forest and offering fabulous views of the bay, the Craicor Boutique Apartments are surrounded on all sides by greenery and flowers, offering a restful getaway to unwind, rejuvenate, and spend some quality time with friends and family.
*Research commissioned by Booking.com and conducted among a sample of adults who have traveled for business or leisure in the past 12 months, and must be planning to travel in the next 12 months (if/once travel restrictions are lifted). In total 47,728 respondents across 28 countries and territories were polled.