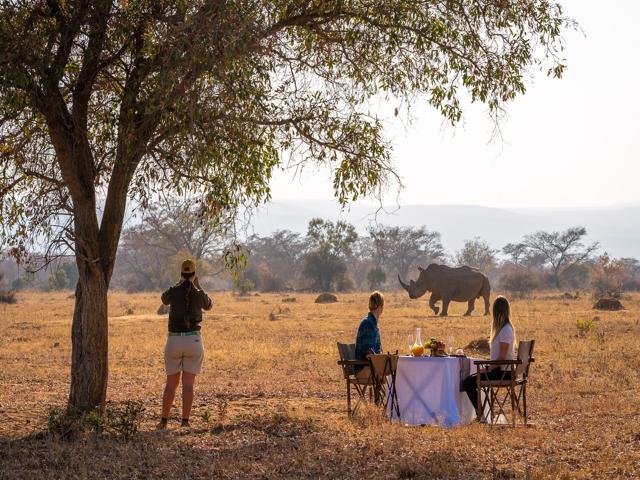 Lepogo Lodges, located in the heart of South Africa, is proud to be celebrating World Animal Day, taking place on the 4th October 2021. In line with the mission of the day to improve animal welfare, Lepogo Lodges is proud to share its Carbon Offset programme and partnership with Stand for Trees. The global programme's mission is to protect the world's spectacular forest landscapes and its wildlife. To offset guests' carbon footprints, emissions from each guest's journey will be converted into a monetary value and subsequently donated to the cause. Passionate about wildlife conservation, Lepogo Lodges are additionally funding research and working with Lapalala to establish the reserve as a centre of excellence for the release of wild cheetah, and are in discussion to become a pangolin rehabilitation sanctuary.
Lepogo Lodges are one of Africa's few entirely not-for-profit high-end safari lodges, set remotely within the 50,000-hectare, malaria-free Lapalala Wilderness Reserve, home of the 'big five'. Noka Camp's five stilted villas, including one villa especially designed for families, are perched atop a 100ft cliff, overlooking the winding Palala River below and the endless bush ahead.
After a long day of game drives, guests can relax in the window-side sunken bathtub or opt for a dip in their private heated plunge pool offering panoramic views of the surrounding terrain and inhabiting wildlife. Each villa also offers a unique outdoor 'sky bed' placed on the glass floor balcony over the ravine, providing guests with the ideal opportunity for star-gazing under the incredible African night skies, before drifting off into a peaceful slumber.