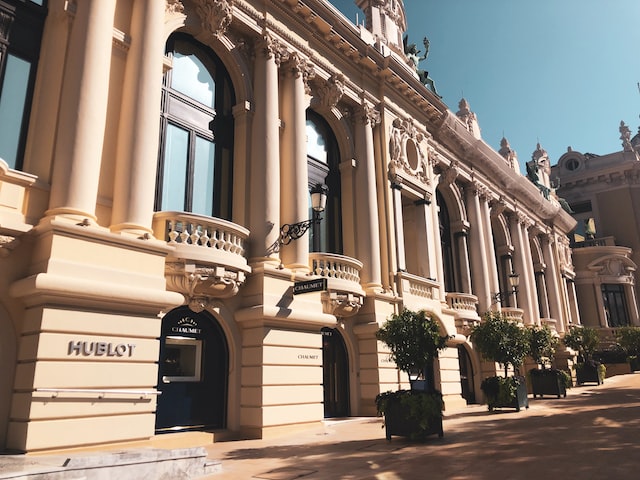 The gambling industry, including the relatively new phenomenon of "casino tourism," has flourished since the introduction of the Internet. While the popularity of online casinos is undeniable, this does not indicate that brick-and-mortar casinos are in decline.
Land-based casinos attract staggering numbers of visitors, with Las Vegas and Macau earning a reputation as "casino tourism hotspots," where high society meets working stiffs in the hopes of striking it rich.
Those brick-and-mortar casinos are still around despite the rise of internet gambling, which may be a testament to the sector's flexibility. Land-based casinos are no longer just dingy establishments; they have evolved into lavish resorts and glittering entertainment complexes; similar to when you play online slots in India, almost everything is upgraded. 
As such, we have compiled a list of the top international destinations for casino vacations. Don't get carried away if you find yourself in an international gambling establishment; bet sensibly (and keep track of the local currency) at all times.
Destinations With the Greatest Casino Tourism Across the World
China (Macau)
Macau, the world's gambling capital, is located in China and is home to some of the most famous casinos in the globe.
This little Chinese administrative district is well-known worldwide for its abundance of casinos and thriving gambling culture. Macau also called the "Monte Carlo of the Orient," competes with Las Vegas as the gaming center of the world.
As much as half of Macau's GDP is thought to come from the city's 33 casinos. Forbes lists six of the 33 casinos as among the 20 largest in the world. A few examples are the Starworld Hotel & Casino, Sands Macao, Casino Ponte 16, Venetian Macao, MGM Grand Macao, and City of Dreams Resort.
Every one of these establishments offers online casino gaming in addition to their brick-and-mortar counterparts. Still, visitors come to enjoy the glitz and glamor of a real-life casino.
Portuguese and Chinese are the two primary official languages in this Delta region steeped in true colonial history. Still, English is also widely used due to its proximity to Hong Kong, which is only an hour away by boat.
The United States (Vegas)
If the indisputable gambling capital of the world weren't included, then this list wouldn't be much of a list. However, Macau challenges this claim.
Vegas is the mecca of casino tourism, with 75 casinos like the Venetian, MGM Grand Las Vegas, and Bellagio (among others). Enjoy some of the best pool parties anywhere and plenty of gaming and nightlife at one of the world's best clubs in Sin City.
Around forty poker tables, including a high-stakes area known as Bobby's Room, can be found in the Bellagio, also famed for its spectacular fountain performances. Sit down because you never know who you might run across among the world's best professional poker players.
You'll feel like Hollywood royalty the moment you step inside Caesars Palace, thanks to the 20-foot statue of Augustus Caesar in the lobby. Numerous famous musicians have played here, including Sinatra, Davis, John, and Bennett.
Instead, take a trip to Venice without leaving town by taking a gondola ride around the canals and past a miniature St. Mark's Square. While dwarfed by its namesake in Macao, The Venetian Las Vegas still boasts more than 10,000 square meters of gaming space, making it the largest casino in Nevada by a wide margin.
Australia and New Zealand
Travelers to Australia often make their first stop in Sydney. Even more so, the Star City Casino is a popular tourist destination in Sydney. However, Crown Casino and Entertainment Complex in Melbourne attract more tourists than even Uluru (really!).
It occupies two city blocks right on Melbourne's Yarra River and is the largest and grandest complex in the Southern Hemisphere.
In addition to its many slot machines (pokies), the Crown Casino and Entertainment Complex also includes:
Three hotels (Crown Towers Melbourne, Crown Metropol, and the Crown Promenade).
Two restaurants from Michelin-starred chef Gordon Ramsay.
A wide variety of other attractions (live theater, concerts, bars and nightclubs, and even a sports hub).
One distinct advantage of New Zealand casinos is that they cover their casino tax, making gambling an even more attractive option (as opposed to the set up in America where customers pay tax out of their winnings).
Singapore
Marina Bay Sands and Resorts World Sentosa, two of the world's largest casino resorts, had called Singapore home since 2005 when gambling was legalized there. Like those in Macau, these casinos include the best online slot games with real-world payouts, but nothing can replace the excitement of being there.
When you're not gaming, you may enjoy the city of Singapore itself, which is truly remarkable. Singapore is a city of striking contrasts, where the ancient and the new coexist seamlessly. Monkeys can wander nature areas and parks while mosques and temples coexist with towering buildings.
Singapore is a popular transit point because of its convenient location and interesting sights. As such, it serves as a stopover for many foreign aircraft.
If Singapore is only a stopover on your trip, you should still take a few days to see the city. You'd be in for a rude awakening if you dismissed it as merely "another boring metropolis."
The United Kingdom (London)
The gambling industry in the United Kingdom is thriving, especially in the capital city of London. As the country continues to construct more and more Vegas-style "Mega Casino" complexes, the battle for the title of greatest casino in the United Kingdom is getting fierce.
Even if you leave the city, you won't have to go far to find a casino, as the United Kingdom is home to more than 100 brick-and-mortar gaming establishments.
With 70 gaming tables, 12 poker tables, and around 150 machines, Aspers Casino is your best bet if you're seeking the top casinos in London. Another London gambling facility, Crockfords Club, is a modest club with the distinction of being the world's oldest private members gaming club.
The Hippodrome Casino, on the other hand, is London's busiest gambling establishment and a full-scale entertainment facility, with three levels of gaming action with options like roulette, blackjack, three-card poker, dice, baccarat, and slots. There's a music/cabaret area with 180 seats, 24-hour food and drink service, and a smoking terrace with indoor and outdoor levels.
Monaco (Monte Carlo)
It's understandable if, while approaching the Casino de Monte-Carlo, you have the impression that European nobility will greet you.
The extravagant casino at Monte Carlo, a favorite playground of the affluent and famous, was conceived and constructed with the foresight of Princess Caroline and Prince Florestan I of Monaco. Seven million tourists visit every year to take pictures of themselves in front of the stunning Casino de Monte-Carlo, which is often regarded as a shrine to the gambling arts.
Even if you can't afford to gamble, for just €10, you can still enjoy the casino's 19th-century decor and attend events like the annual Poker Stars Championships, which attracts A-listers from the gaming world.