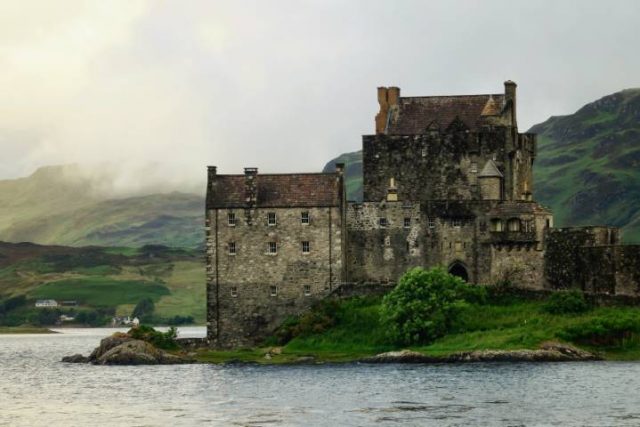 Scotland is a country with so much to offer. Located in the far north of the British island, it has it all – rich history, picturesque nature and wonderful towns. Since planning a trip can be quite overwhelming, we've made your job a bit easier. Here is a list of best places to visit while in Scotland.
Dumfries
If you love history and enjoy hiking, you should visit Dumfries. It's located in the south of Scotland, functioning as a bridge from the north of England to the depths of Scottish highlands. When in Dumfries you can visit some of its many historic castles or just unwind in some of its amazing wine distilleries. If you're interested in travelling here, you can find a more in depth list of things to do in Dumfries by following this link.
Edinburgh
If you're a fan of the wizarding world of Harry Potter, you may like Edinburgh because you may have a chance to bump into the famous writer JK Rowling since she lives here. All joking aside, Edinburgh is a hilly capital of Scotland which is probably the busiest tourist city in the area. If you plan on visiting Edinburgh the best idea would be to book a sightseeing tour in which case don't forget to pack some comfortable shoes – you'll be doing a lot of walking. 
Glasgow
Though not a capital, Glasgow is Scotland's largest city. It is much livelier than other parts of Scotland being quite famous for its music scene. Apart from the rich clubbing culture, Glasgow is also a great place for you if you like art since it has 22 active galleries carrying art from both local and international artists. When in Glasgow and in need to spend some extra cash you can visit Sauchiehall, Buchanan, and Argyll, the town's main shopping streets.
Inverness
If you are a Netflix connoisseur, you're familiar with this city since it has a starring role in the hit show Outlander. Though you may not meet your Jaime there (but there's always a chance!), you can enjoy the hikes in the wild nature of Scotland's highlands. This northernmost city of the mainland is famous for the Inverness castle but it also has some hidden gems like the Victorian market which offers a glimpse of its rich history.
Stirling
If you are a fan of medieval history and wolves Stirling is a perfect place for you. Why wolves you may ask? Well, according to folklore wolves saved the local population from the Viking invasion by howling loudly like some pre-industrial revolution alarm sirens. Since then, wolves have a special place in Stirlingers' hearts. Apart from having the quintessential medieval castle and fortress, it's a home to a church where King James VI was crowned.
Loch Ness
This place is for the monster hunters of the world, but you have to be warned that if you're going only to see Nessie herself, you will probably go home disappointed. However, the lake is one of the deepest lakes in the country so Nessie may be cleverly hiding herself from the lurking tourists' eyes. Apart from the famous legend associated with it, it is also a great place for going on a cruise, hiking and breathing some fresh air.
Aberdeenshire
Aberdeenshire is a land of castles, both those in ruins and perfectly upkept ones, having over 300 castles in area. Some of the more famous castles are Slains castle and Craigievar castle which served as inspirations for Bram Stoker's Dracula and Disney's logo, respectively. If you're a history buff, visiting the Dunnottar castle may be perfect for you since it was integral to Scotish history because of its superior positioning.