The 2020s have already seen many people rediscovering the timeless sport of sailing, whether it be through hopping aboard a powered catamaran with your family and loved ones, or taking on all the novel challenges that accompany being the skipper of your very own sailboat. After these past two years of travel restrictions, however, a growing number of avid hobby sailors and sailing enthusiasts have been biting the bullet and investing in their very own vessels.
The boating industry has experienced a veritable boom following the lifting of international travel restrictions from all corners of the globe, and it's no surprise why either! With all that's left to see and so much lost time to make up for, there's truly never been a better occasion to buy yourself a boat.
But what should you be looking out for during your boat buying process? We'll be exploring all the factors that you should consider when finding your ideal vessel below.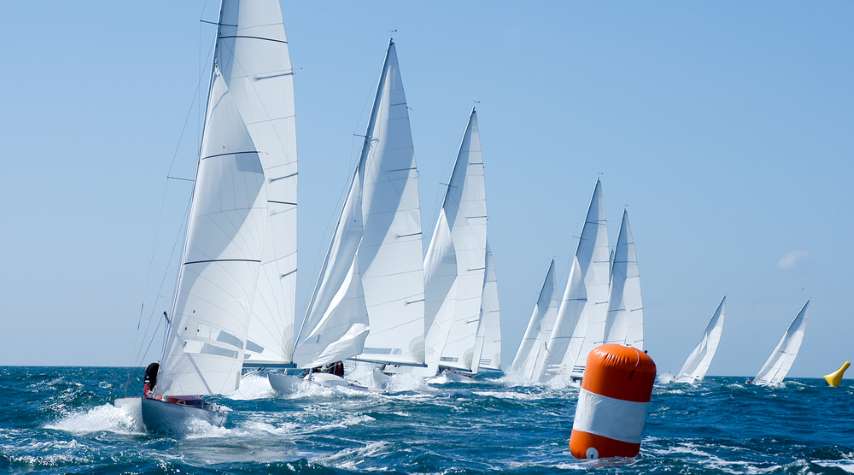 Form, function, and performance
There are standout models for every type of vessel you may be considering. For instance, the Dufour 61 was awarded "Best Monohull 50 feet and over" of 2022, bringing the Dufour shipyard international acclaim that has extended to its range of other signature small to medium-sized luxury sailboats. If you're after a streamlined sailing yacht, then chances are quite high that you already have a few Dufour models on your shortlist.
If you've decided that you're after larger multihull catamarans, however, you may be considering other international yacht manufacturers like Fountaine Pajot. For smaller motor yachts, then your sights may be set on FJORD or Sealine models. If you do find that the look and design of some yacht manufacturers appeal to you more than others, then feel free to further explore the range of vessels offered by these manufacturers alone.
Just be sure that the model you do end up selecting will be able to provide you with your ideal sailing experience, however, or caters to the activities that you'd like to do when you're out on the open water. Are you diving or fishing? Then you'll naturally need plenty of storage space for all of your equipment. And whilst motor yachts may have the ability to travel at higher speeds, the volume of their engines may be alarming to some marine life, making motor yachts a less than ideal choice for any who are looking to do a bit of snorkelling on nearby reef areas.
Be sure to consider the propulsion of your vessels alongside their other performance specifications such as their fuel efficiency, just to make absolutely certain that your selected vessel has a propulsion system and engine capacity that is also aligned with your needs, both as a skipper and adventurer.
Intuitive cabin and deck design
Alongside having a suitable build and physical design for your sailing needs, your selected vessel should ideally also be fitted out with all the living essentials to keep you and the fellow members of your crew or travel party comfortable on particularly long coastal voyages. Even if you don't plan on living in your boat on a long-term basis, uncomfortable cabin space can negatively impact the rest of your sailing experience, so it's in your best interests to find a vessel with cabin space that appeals to you. Ensure that there is a bed for each and every member of your party, ample living space in your cabin's communal areas, and plenty of on-board deck space so that any loungers or sunbathers can relax with minimal disruption and little to no splash risk from busy divers or fishermen.
Alongside ensuring that there is adequate space on-board for daily living, your selected vessel should also be fitted with plenty of flexible open and closed storage options, as this will be vital to travelling with a larger party with ease. Keep in mind that different yacht models have a wide range of different storage configurations, with some boat manufacturers placing all of their on-board storage either under the bow or below the stern of the boat to make full use of what is otherwise awkwardly-sized vacant spaces.
It's also common for many modern yachts to have plenty of built-in storage nooks across the length of their galley space, just to ensure that all the many food preparation essentials and dinnerware can be stored in a manner that fits their care needs. For instance, you won't want to place any of your glass or porcelain dinnerware in open storage, nor expansive closed storage, as sailing across bumpy waters may just result in a few cracked plates. Of course, you can further bolster the security of your vessel's storage by utilising a few handy boat storage hacks, such as using dividers to keep unique items in place, and storing breakable objects in smaller, secure containers. 
Modern onboard amenities
Finally, if you're buying your first yacht and have been weighing up the pros and cons of buying pre-owned versus buying brand new, one factor that may persuade you to shop for newer vessels over older ones is simply the fact that modern vessels are more likely to be fitted with onboard amenities that are of a superior quality to amenities on pre-owned vessels. Unless you're aiming to have your pre-owned yacht retrofitted with modern amenities, an older vessel won't be likely to boast the most modern living appliances or light fixtures. 
Not only can these modern comforts often mean the difference between an enjoyable voyage and an uncomfortable one, but having modern appliances may also drastically reduce the overall energy consumption of your yacht. Of course, with modern yachts, your energy expenditure may also be further reduced by the inclusion of solar panels for harnessing solar energy as a means of powering your vessel's onboard amenities. 
~
Buying a boat in this new decade is likely going to involve a lot of forward-thinking above anything else. Whether you're planning for larger travel parties in the future of your sailing career, or are hoping to see yourself captaining a yacht that runs solely on renewable energy, understanding what you value and prioritise from the get-go will naturally allow you to find a vessel that best suits your sailing style.