Whilst Sunswept Resorts' BodyHoliday and Rendezvous remain temporarily closed in the global effort to reduce the spread of Covid-19, the leading wellness resort is launching a series of blog posts and videos designed to help people make small adjustments to their lives during isolation and provide support to improve personal wellbeing.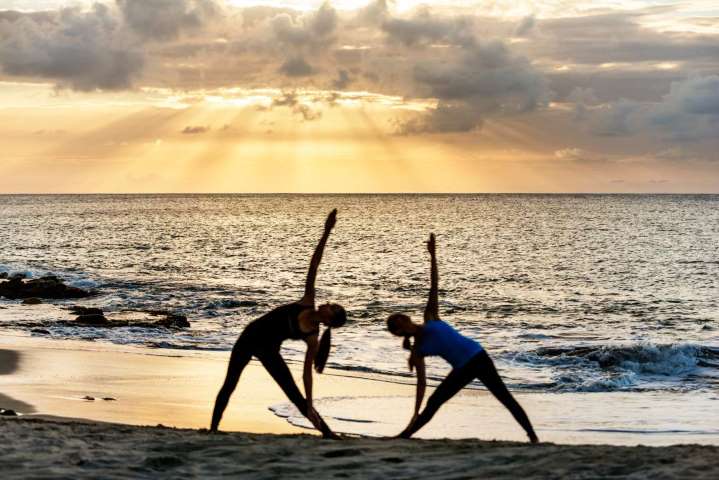 SunSwept Resorts wants to help people navigate this new 'normal', with online tips and insights on how to keep a clear mind and live a healthy lifestyle from home. Content will include everything from cooking demonstrations and meditation sessions, to breathing workshops and exercise classes, and will be available via BodyHoliday's and Rendezvous' social media channels and websites.
Having launched with a wonderful blog post sharing top tips for isolation from Andrew Barnard, Managing Deputy Director at BodyHoliday, the initiative continues with new videos and blog posts each week, focusing on nutrition, exercise, meditation and overall wellbeing.
Most recently, the initiative included a breathing video workshop with Dr Maha Lakshmanan, Body Science Leader at BodyHoliday, a 10-minute guided meditation with Master Practitioner Tendel and an immune boosting smoothie by Executive Chef Alan Wichert.
About BodyHoliday
BodyHoliday in St Lucia has been a pioneering concept in the hotel industry since it first opened in 1988. Famed for its unique approach to health, fitness and wellbeing BodyHoliday continues to deliver on its promise 'Give us your body for a week and we'll give you back your mind'. With its range of treatments, therapies and activities, the 155-room resort offers guests everything from archery to scuba diving, spinning to Pilates, Ayurvedic treatments to Reiki.