After over a year of travel being mainly on pause, the desire to travel and create unforgettable memories has not been dampened. Travelling more mindfully and seeking less crowded destinations is expectedly high on the itinerary now that the world is slowly opening up and it's becoming more safe and responsible to travel again.
Recent research from Booking.com reveals that 73%* of global travellers are vying to avoid popular tourist destinations to prevent overcrowding, however with nearly 600 million mentions on Instagram for #Travel, it comes as no surprise that 56%* of global travellers are searching for Instagrammable destinations to share their own stunning photos and unforgettable holiday snaps with their friends, family and the rest of the world, too.
With a mission to make it easier for everyone to experience the world, Booking.com reveals five inspiring doppelgangers that are the less crowded version of the most Instagrammable places in the world, from pink lakes and flamingos to gothic architecture and fairytale cottages, for whenever it's safe to travel.
Swap Amsterdam, Netherlands for Colmar, France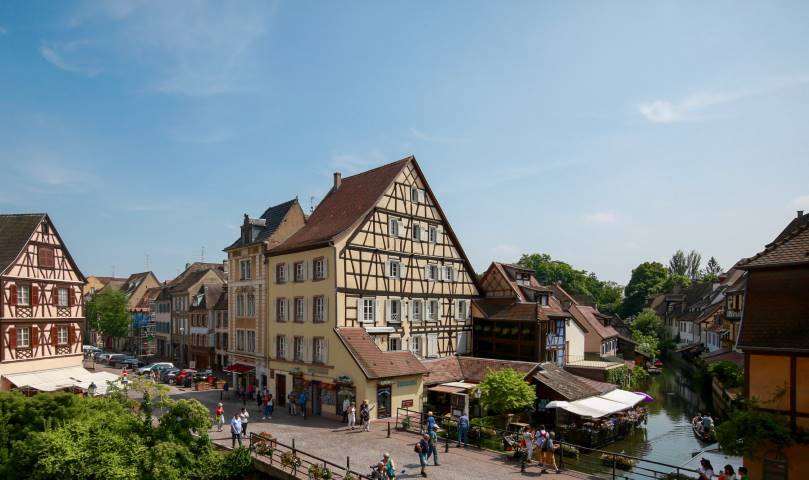 Situated in Alsace, the medieval town of Colmar is a fairytale destination with picturesque streets, beautiful flowers and half-timbered houses, there's endless Instagram-worthy pics to capture. Relax in a traditional café by the water, savor local wine and visit the charming churches of this magnificent destination.
Located next to the Little Venice of Colmar, and with a view of Launch River, it's easy to see why Reflets Sur La Lauch is a guest favorite. Saint-Martin Collegiate Church with its principal Gothic style is a short walk away as is the architecture delight, House of Heads.
Swap Australia's Pink Lakes for the Pink lakes Las Coloradas & Rio Lagartos, Mexico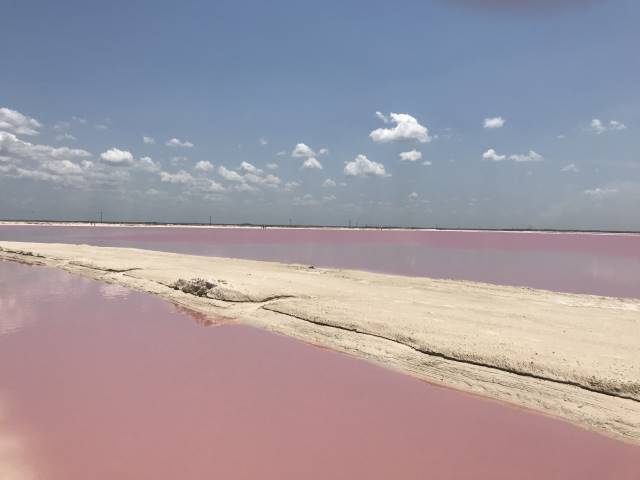 Rio Lagartos (meaning alligator river) is a sleepy fishing town and a UNESCO Biosphere Reserve in the state of Yucatán, Mexico. The site presents a rich diversity of landscapes and ecosystems, from coastal lagoons to reed beds that are the main nesting sites for marshland and sea birds, including the infamous pink flamingos. Nearby in Las Coloradas you'll be in Instagram heaven with the pink lakes. Taking a professional guided boat tour is the best choice to spot the flamingos, discover the pink lakes and see some crocodiles, too!
Situated within the Rio Lagartos Nature Reserve, the charming Hotel Villa de Pescadores offers air-conditioned rooms with private balconies with views of the lagoon. Set on the "malecón," (beachside promenade) you'll be able to watch the local fishermen and guides dock their boats while taking in the views of this unique location and its breathtaking landscapes.
Swap Victoria, BC, Canada for Brentwood Bay, BC, Canada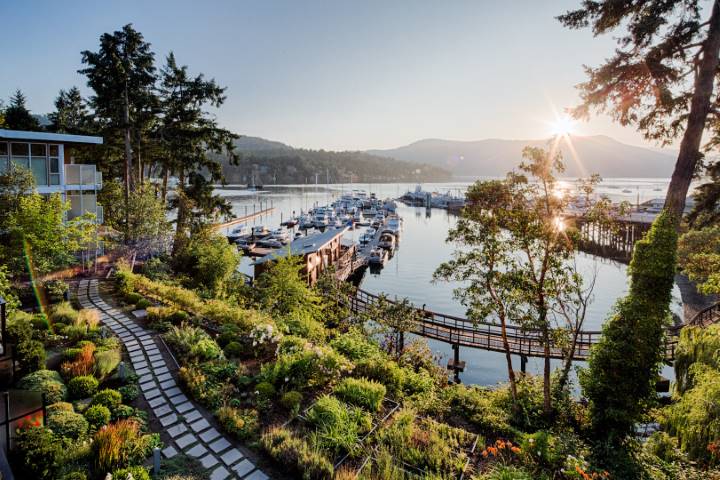 Brentwood Bay is a small village on the Saanich Peninsula in British Columbia, Canada. The region plays host to various wineries and restaurants, hiking trails and a variety of wildlife in Gowlland Tod Provincial Park. It's also home to the renowned Butchart Gardens, set across 55 acres, the beautiful floral show gardens are some of the best in the world. With lush greens and colourful blooms, this must-see oasis is going to supply you with incredible color pops look back at for ages.
Experience world-class service at Brentwood Bay Resort & Spa. Nestled along Brentwood Bay, this luxurious resort offers an on-site marina. The resort also features a full-service spa and rooms provide ocean views with a private balcony or patio. The Eco-Adventure Centre, located dockside, offers recreational activities including kayaking, scuba-diving and eco-tours.
Swap Tuscany, Italy for Carmel by the Sea, California, USA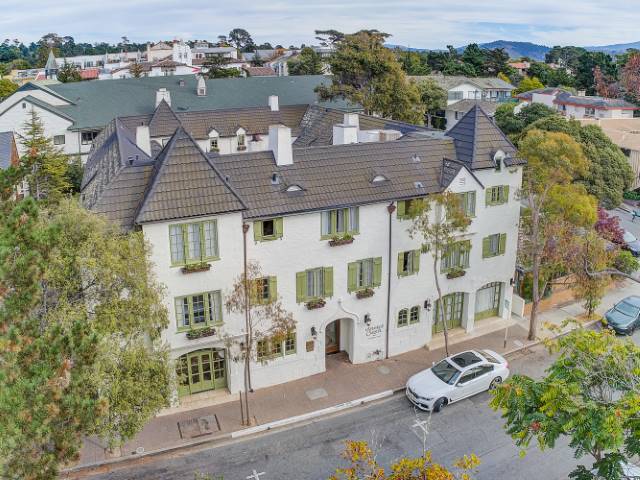 Carmel-by-the-Sea is a charming beach city on California's Monterey Peninsula. It's known for the museums and library of the historic Carmel Mission, and the fairytale cottages and galleries of its village-like center, making it a perfect destination to capture on your Instagram feed. The Scenic Bluff Path runs from surf spot Carmel Beach to bird-rich Carmel River State Beach.
Originally built in 1929, L'Auberge Carmel, Relais & Chateaux is within walking distance to the legendary Carmel Beach and offers historic charm, complete with all of today's modern amenities and conveniences. Only a short distance from L'Auberge Carmel are many popular attractions including the famous Pebble Beach Golf Course, Monterey Bay Aquarium and a variety of art galleries, shopping centers and restaurants are in close proximity. Guests will also appreciate in-room massage and spa services and the on-site gourmet restaurant.
Swap Phuket, Thailand for Chiang Dao, Thailand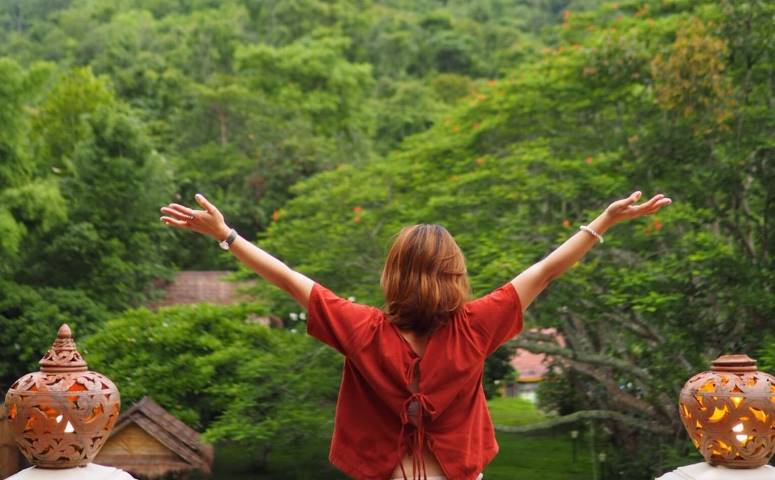 Chiang Dao means 'City of Stars' due to being at a great elevation and having the essence of being level with the stars. The picturesque village has much to offer for travellers' Instagram feed! Chiang Dao is best known for its 12km stalactite-laden caves and Buddhist shrines within. A must-see is Wat Tham Pha Plong Chiang Dao, the "walking temple" of Chiang Dao with jungle views from a gilded hilltop temple accessible by a staircase lined with Buddhist proverbs. If that wasn't enough, there's also the Yang Phu To Hot springs and Sri Sangwan Waterfall, part of the Pha Daeng National Park.

Situated in Chiang Dao, Ashi Guesthouse Chiangdao is a gorgeous guesthouse with magnificent views of the Doi Luang Chiangdao where guests can choose from rooms or bungalows. Just a short walk away is the Tham Chiang Dao cave which glitters in pictures with cold clear water running inside the front of the cave. Waking up each morning to views of the mountain whilst enjoying local hospitality in a Thai village makes this the natural selection.
Booking.com has introduced a new Proud Hospitality program to support accommodation providers in delivering more inclusive and welcoming experiences for LGBTQ+ travellers.
Cities with multiple Proud Certified properties will be showcased on a designated Travel Proud page, where travellers can learn more about the initiative and find and book properties that are Proud Certified. The Proud Hospitality training session that the company has developed in partnership with HospitableMe helps accommodation providers become a Proud Certified property on Booking.com through online training.
*Research commissioned by Booking.com and independently conducted among a sample of 29,349 respondents across 30 countries and territories (1,000 from USA, 1,007 from Canada, 1,000 from Mexico, 964 from Colombia, 1,000 from Brazil, 1,000 from Argentina, 999 from Australia, 941 from New Zealand, 1,001 from Spain, 1,000 from Italy, 1,000 from France, 1,000 from UK, 1,000 from Germany, 1,003 from Netherlands, 986 from Denmark, 1,000 from Sweden, 997 from Croatia, 1,005 from Russia, 1,003 from Israel, 1,000 from India, 1,000 from China, 1,005 from Hong Kong, 968 from Thailand, 963 from Singapore, 1,000 from Taiwan, 1,005 from Vietnam, 1,000 from South Korea, 1,000 from Japan, 1,002 from South Africa and 500 from Kenya ). In order to participate in this survey, respondents had to be 18 years of age or older, had to have traveled at least once in the past 12 months and must be planning to travel in 2021, and be either the primary decision maker or involved in the decision making of their travel. The survey was taken online and took place in March 2021.