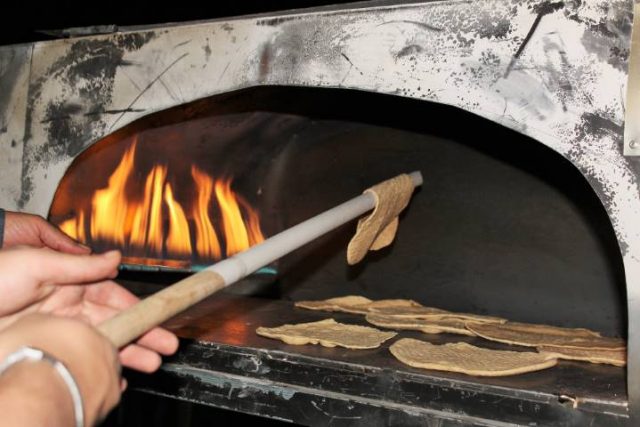 The beauty and wonder of the Pesach celebration for 2022 can only be increased by combining a fulfilling vacation with the religious observances. During this week of rejoicing, you can travel to exotic locations, see the United States in greater detail, and bond with your family in a meaningful way.
Many people do not know how many Passover 2022 travel options they have. There are resorts and establishments that embrace the Pesach traditions and offer observers the ability to have fun, and keep their religious requirements at the same time.
The hardest part of your decision to vacation for Passover 2022 will be deciding which location to book a stay at.
Countries and Opportunities
18+ countries have participating resorts, hotels, and accommodations that provide Passover friendly experiences to their guests. Foods are kosher and properly prepared, religious worship is encouraged, most resorts have educational religious lectures and activities planned, and the beauty of the surrounding areas is free for you to explore and enjoy.
The recent battle with the Covid-19 pandemic has caused a lot of upheaval in travel and vacations. The restrictions and imposition of the covid virus have a lot of people concerned about travel options. Everyone is trying to get back to enjoying their lives, but there is also a lot of uncertainty, and fearful apprehension.
All Pesach friendly locations are currently preparing for the 2022 season. Part of their preparation is cleaning, sanitizing, and removing the possibility of illness during your stay. The travel bans are being lifted so you can book a trip to the Bahamas, visit Europe, delight in the festive activities in Mexico, or see the Promised Land. The world is truly your oyster, and Pesach travel is the pearl the world is offering right now.
What to do and where to go
If you have never explored the United States completely then consider a Pesach in the U.S.; Florida and California are two of the most frequently visited United States locations during the Jewish celebration. Both of these states over enjoyable climates, warm sunshine, access to white sandy beaches, and spectacular views and attractions.
Spending Pesach in Florida is a great option for Americans looking to stay close to home while enjoying a sunny, comfortable weather and visiting Florida's many attractions. The participating resorts in these states are positioned so their guest can enjoy the amenities they offer, and still be close enough to some of the major attractions of the area. You can visit Disneyworld, Disneyland, the San Diego Zoo, Rodeo Drive, Sea World and many other tourist attractions.
The Caribbean
If you want to see the bluest waters and the whitest dandy beaches you can book travel for three amazing resorts located in the Caribbean. Take the time to swim with the dolphins, splash in the waterparks, take a kayak trip in a glass bottomed vessel and get a spectacular view of the ocean waters, and wildlife that inhabit them.
The clear turquoise waters of the Caribbean will wash away the stress of the past year, and let you unwind and recoup so the rest of 2022 can be the best year ever for you and your family.
Canada
A trip to Canada during Pesach 2022 will have you staying at a resort situated on the shores of Lake Ouimet and just moments away from one of the finest ski resorts in the country. Hit the slopes and return in the evening to bask in the warmth of a fire in the comfort of your suite. The resort is luxurious, and perfectly positioned so you can visit Montreal in a short one-hour trip.
Israel
What better location for a Passover celebration than Israel? As a Jewish person you should plan at least one vacation in the Promised Land for your family. You will get to see all of the historical monuments and locations that relate to your religion. You can lounge on the beaches of the Mediterranean Sea. Or go to Mount Carmel and observe the scenic beauty that has captivated so many visitors.
Take long hikes, see the country, or participate in local customs and observances. There are 9+ kosher resorts located in Israel. Everything you have ever dreamed of doing during Pesach can be done, and you will always have the memory of the most fabulous celebration week.
Europe
Europe is a fabulous Pesach travel option. Visit Spain, Italy, and Cyprus. Embrace the culture and see the magnificent scenery that exists only in these locations. Visit local shops and eateries to experience how the people of these areas live. Dine on kosher delights prepared by world renowned chefs.
You have never truly skied until you have gone to the French Alps to ski. You have read about Romania, Portugal, Prague, and Greece, but have you ever spent time in these areas, saw their beauty, walked their streets, or experienced their culture first-hand?
South Africa
How about a visit to South Africa? Indulge your curiosity and go on a safari through this spectacular region of the world. See wild animals and remote locations with your own eyes. This is a nature lovers' trip of a lifetime.
Mexico
Visit the Spanish speaking country of Mexico. Enjoy beaches that stretch on for miles and water activities that are thrilling and adventuresome. Learn to snorkel, go parasailing, or simply wade in the Waters of the Gulf. Dine in fabulous gourmet restaurants located in the Pesach friendly resorts, and embrace the local culture and night life of the area.
Mexico is home to several Pesach friendly resorts, and each one of them offers luxury, comfort, and titillating experiences that you are going to be glad you experienced. Entertainment, shopping, golf, whale watching, and more are waiting for you in this delightful country.
Other Locations
There are several other travel options available that will allow you to visit Jamaica, Brazil, Uruguay, Dubai & IAE, Panama, Puerto Rico, Tunisia and more. The world is awakening after a long slumber, and traveling to these exotic locations is the ultimate experience that can erase all of the stress of the last year.
Final Thoughts
Book your 2022 Pesach travel options as early as you can. There are more travelers than ever wanting to get out and see the world, you want to make sure that you have accommodations that fulfill your dreams and expectations.