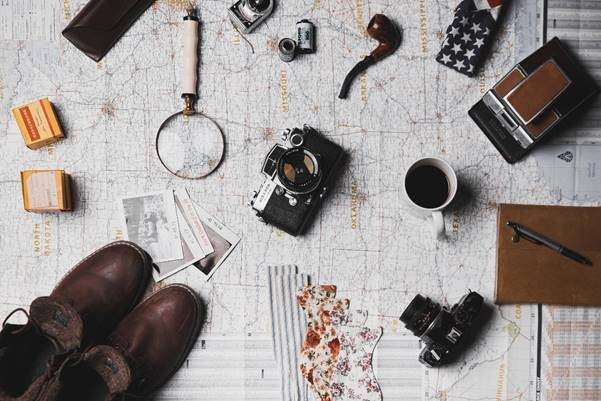 As we enter not just a new year but a new decade, our travel needs, behaviours and wants continue to evolve. The world today, like the explorers themselves, does not sit still. With a mission to make it easier for everyone to experience the world, Booking.com predicts 2020 will be a year of travel exploration like never before, fueled by technology as well as a growing sense of responsibility and deeper connection with the people and places we visit. Drawing on its expertise as a leader in travel and technology coupled with research among more than 22,000 travellers across 29 markets and insights from over 180 million verified guest reviews, here are the travel trends we can expect to see come to life in the year ahead – and beyond.
The rise of the 'second city' traveller
Second-city travel, meaning the exploration of lesser known destinations in a bid to reduce over-tourism and protect the environment, will take a leap forward in the year ahead. Travellers want to play a part in reducing over-tourism, while 45% would swap their original destination for a lesser-known but similar alternative if they knew it would leave less of an environmental impact. To pique their interest, travellers would be keen to have access to a service (app/website) that recommends destinations where an increase in tourism would have a positive impact on the local community. Expect to see companies respond to this demand by introducing functions that make it easier for travellers to identify second-city/neighbourhood destinations through understanding traveller's trip preferences and matching these with alternative or lesser known destinations in their chosen country or region. Likewise, increasing collaboration across the travel eco-system will see more awareness campaigns and infrastructure improvement drives to entice visitors to take the road less traveled.
Tech-spect the unexpected
2020 will see travellers put key aspects of their decision-making process even more firmly in the hands of technology. It can be overwhelming to decide which corners of our incredible planet to visit or what excursions to choose, but the coming year will see inventive tech inspiring and enabling us to overcome this hurdle with ease. Smart, trusted tech-led recommendations will connect us to a myriad of new experiences that might not otherwise have crossed our path, while also saving time (as well as screen-time) and enabling us to max out every minute of 'now' while on vacation.
This will be music to the ears of over half (54%) people who say they want tech to offer them 'wildcard' and surprise options that would introduce them to something entirely new in the coming year. Additionally travellers state they will use an app that makes it fast and easy to explore and book activities in real time while travelling, and a similar number (39%) plan to use an app that allows them to pre-plan activities, so they always have the answers in one place. Meeting that demand, 2020 will see even more applications of Artificial Intelligence, offering tailored suggestions of destinations to visit, places to stay and things to do based on your current preferences, previous trips and key contextual factors, such as weather and popularity.
Slo-Mo is the new #FOMO
Instead of experiencing the constant fear of missing out (FOMO) and trying to speed through as much as possible, travel in 2020 will be all about taking it slow. In 2020, almost half (47%) of travellers plan to take slower modes of transport to reduce their environmental impact and almost two-thirds (65%) would prefer to take a longer route to experience more of the journey itself. Types of transport that play into our desire to take the pace down a notch will also come into their own – from peddle bikes to trams, sleds and boats, as well as our own two feet. In fact, over half (56%) of travellers already don't mind spending more time travelling to reach their destination if they're taking a unique mode of transport. Likewise, 69% would be interested in feeling as if they are going back in time by taking a historical train journey (e.g. Flying Scotsman, Orient Express). Look forward to a year of slow and special travel.
Discovering the all-amusive escape
A fast-paced world means that most of us are often time poor – a notion that doesn't start or stop with vacations. Travellers will want to be as time-efficient as possible on vacation, so instead of settling into one theme for the entire vacation, 2020 will see a rise in travellers exploring the 'all-amusive', by visiting destinations that offer an array of enriching experiences and attractions. Travellers say they want to go on one long trip to a place that has all of their favourite activities and sights close together, and 68% agree that they would choose a destination that offers all of their favourite activities and sights near each other to save travel time.  Recognizing this, expect to see the industry continue to make it even easier for travellers by curating itineraries full of variety, deals and routes to allow them to get the most out of these all-amusive destinations.
When imagining a destination that has it all – from outstanding natural scenery that can be admired from the balcony of your villa, to historical sights, stunning parks and beaches to cool off and relax on after a day of exploring, followed by dinner at a fantastic local restaurant – Booking.com travellers identified Montevideo (Uruguay), Ilhabela (Brazil) and Naha (Japan) as top destinations, amongst others, that offer these all-amusive experiences.
Pets in the priority lane
Pet owners are saying their pet is as important to them as their children, it's no surprise that 2020 looks set to herald a new era in pet-centric vacations. We'll see travellers putting the needs of their beloved pets well before their own when it comes to selecting where to go, where to stay and what to do.
Pet owners agree that in the coming year they would choose holiday destinations based on whether they can take their pets, and 40% would be willing to pay more to stay at an accommodation that's pet-friendly. Reflecting this trend, the number of pet-friendly properties continues to rise on Booking.com, while savvy to this appetite, accommodations around the world will continue to look for innovative ways to up the ante when it comes to pet-tailored offerings and amenities, such as complementary dog day beds, pet spas, dedicated room service menus and even specially designed pet restaurants. Animals on vacation can definitely expect a five-star experience.
Making great memories with 'grand' getaways
2020 will be the year of the 'grand' as more grandparents will take epic vacations with just their grandkids, leaving the middle generation behind. Almost three-quarters (72%) of grandparents agree that spending time with their grandkids keeps them feeling young and 81% believe that parents need alone time without their children. Pair that with the fact that today's older generation is healthier, more adventurous and more keen to stay young and active than ever before, we'll see 'grand' vacations that offer an array of active experiences for both generations to take part in becoming even more popular in the year ahead.
Race to the reservation
The coming year will see travellers put culinary ambitions at the forefront of their travel decision-making, with the race to snag that all important restaurant reservation truly on. For many, where and when they travel will start with – and depend on – whether they can reserve a table to enjoy highly coveted cuisine, in many cases at places whose waiting lists stretch months long. And with appetites whetted by an abundance of social media content and recommendations, it won't just be the big-name restaurants at which travellers are desperate to nab a seat. Hidden gems – those places which have long been favourites amongst the locals and offer sought-after homegrown flavours, sometimes well off the beaten track – are the ones most likely to tickle the tastebuds of travellers. So get your calendars ready because next year's travellers will pivot their holiday plans around these destination dining opportunities, looking to indulge before everyone else gets there first, or before the next must-book table appears on the scene.
Arjan Dijk, Senior Vice President and Chief Marketing Officer at Booking.com comments: "As we enter a new decade, we'll see the travel industry respond to a more sustainable, inquisitive and technologically-advanced traveller through the development of products, services and functions that make it easier for everyone to experience the world. From identifying second cities to help combat over-tourism, to providing ever-more tailored travel recommendations and ensuring the most diverse selection of places to stay for customers across the globe, we want to ensure travellers are prepared, supported and excited by the prospect of travel into 2020 and far beyond."
To delve deeper into Booking.com's travel trends for 2020, visit http://TravelPredictions2020.com.