To celebrate the return of baseball season, kicking off in the U.S. on March 30th, Booking.com has put together a list of home run destinations to inspire baseball fans across the world for their next adventure so travelers don't have to strike out on stays. 2023 is the year to travel to your favourite team's game and enjoy some world-class baseball and fantastic stadiums. Whether it's to bask in the energy of the crowds in Los Angeles or head to one of the most popular baseball stadiums in Mexico, travelers can celebrate the love of the game with fellow fans and friends wherever they vacation.
Los Angeles, United States
Famed for its iconic Hollywood neighborhood, glamourous TV and film industry, gorgeous golden beaches, and celebrity homes to make jaws drop with envy, Los Angeles has something for everyone. Including eager sporting fans, as it's home to one of the largest capacity baseball stadiums in the U.S. Located in the Elysian Park neighborhood of L.A., the stadium holds over 50,000 spectators and is the home pitch for their beloved team. Baseball fans can grab tickets to a game to see the action up close, or book a tour around the stadium to get exclusive behind-the-scenes access and an opportunity to watch the team train. Those looking to experience more from L.A. besides baseball, can catch a glimpse of the rich and famous by embarking on a Hollywood and Celebrity Home Van Tour, which will pass through the shopping district of Beverly Hills, Sunset Strip, and the Hollywood Walk of Fame, whilst the TV screens on board will showcase the interiors of different celebrity houses nearby. Or, active travelers can take a Hike to the Hollywood Sign to soak up the panoramic views atop the Hollywood Hills.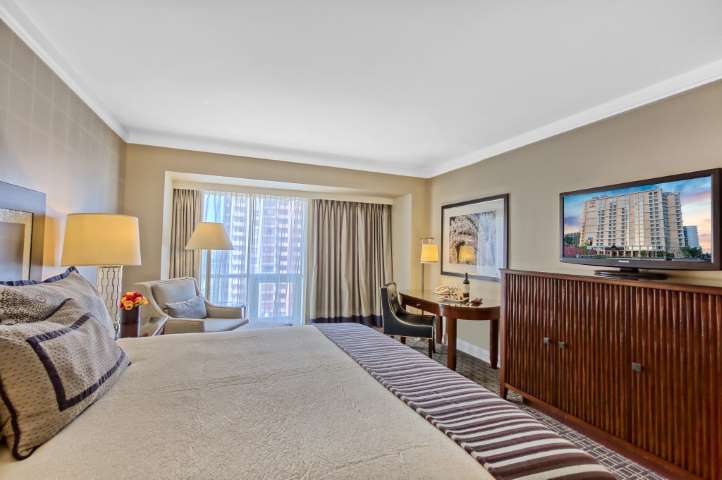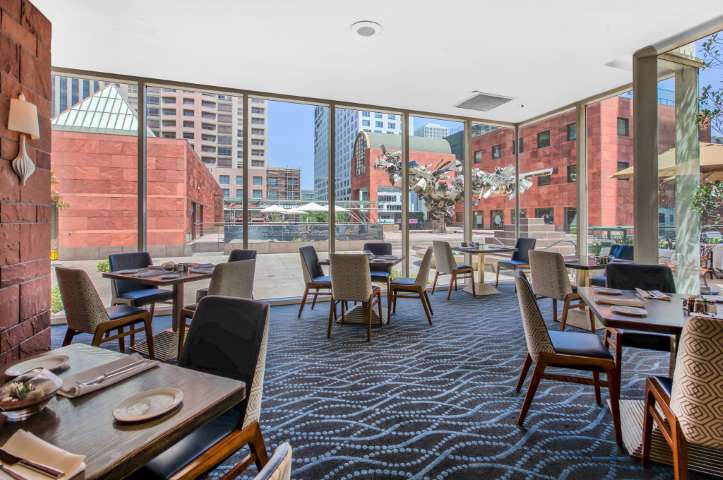 Where to stay: A short walk from the stadium is the Omni Los Angeles Hotel California Plaza, perched atop the historic Bunker Hill neighborhood in downtown L.A. With 17 floors and an outdoor pool and fitness center, guests can also choose food from two onsite restaurants. Enjoy bottomless mimosas over a weekend visit at the Grand Café or live like the celebrities and experience fine dining at Noe Restaurant, which serves exquisite dishes including shellfish chipachole, quinoa crusted salmon, and a margarita meringue for dessert. The hotel also holds a Booking.com Travel Sustainable badge thanks to its continued efforts to provide guests with a more environmentally friendly stay such as reducing single-use plastic and providing an electric car charging station.
Sapporo, Japan
The capital city of the mountainous northern Japanese island of Hokkaido, Sapporo, is renowned for its tasty ramen dishes, namesake beer with its iconic star logo, as well as its annual snow festival. The dome in Sapporo has also become a staple thanks to hosting many sporting events including the 2020 summer athletics championship and the 2002 world football championship. It's now utilized by the local baseball team for training all year round, and events and games are held at the stadium. It also features both a domed roof over the whole venue and a sliding pitch. Travelers looking to take in the sights of the city following a visit to the stadium should purchase a ticket to the Sapporo TV Tower for unobstructed views of the Sea of Japan and Ishikari Heigen ski resort.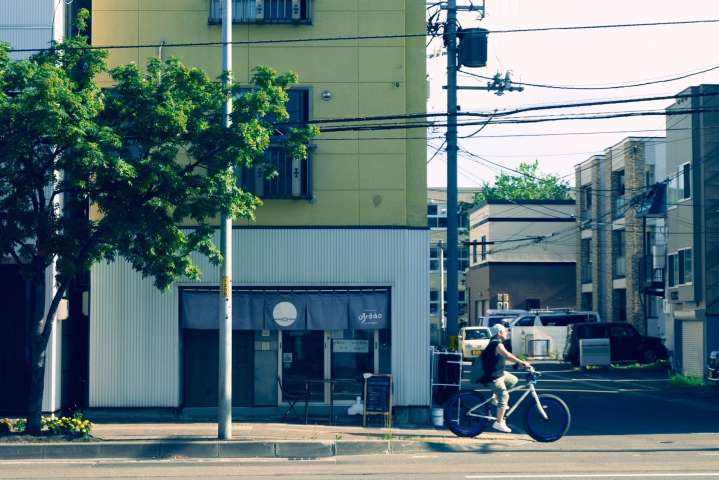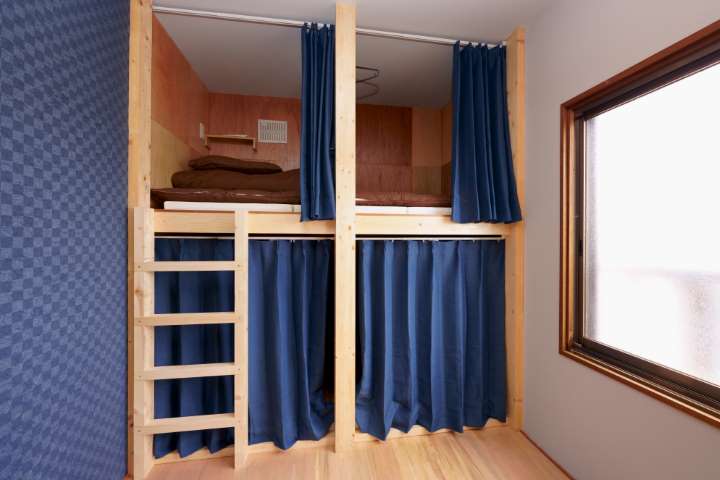 Where to stay: For an authentic and cozy stay featuring warm traditional wood interiors, bed down at the Guesthouse OYADO SAPPORO. Within walking distance to the stadium, the guesthouse has a shared lounge and bar for those who want to enjoy a few tipples ahead of visiting the stadium or following a day of exploring. Guests can start their day with a tasty breakfast and warming coffee and try local sweet delicacies such as parfait at the cafe bar. 
Toronto, Canada
Perched along Lake Ontario's northwestern shore, Toronto is a cosmopolitan metropolis with roots across the globe from its diverse music festivals to array of restaurants, and sports blessed with a fusion of cultures. Travelers can stop off at the loudest venue in baseball and home to the only major team outside of the U.S. Pack a blue hat and jersey and watch a game before heading out for a celebratory drink at one of the city's cool craft breweries or dive bars to soak up the atmosphere amongst the local fans. Comedy clubs, rooftop bars, pubs, and more, make it easy to have a great night out in Toronto. To see the city from a different perspective, travelers can venture out on a Cruise of Toronto Harbour and Surrounding Islands to explore its stunning waterfront and picturesque surrounding islands. Or, take to the paths and mosey along the lakeside overlooking the stunning beaches and Lake Ontario.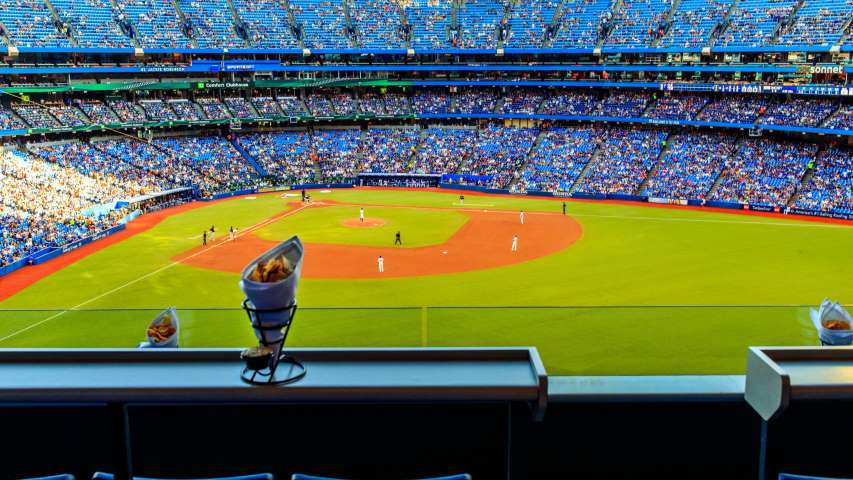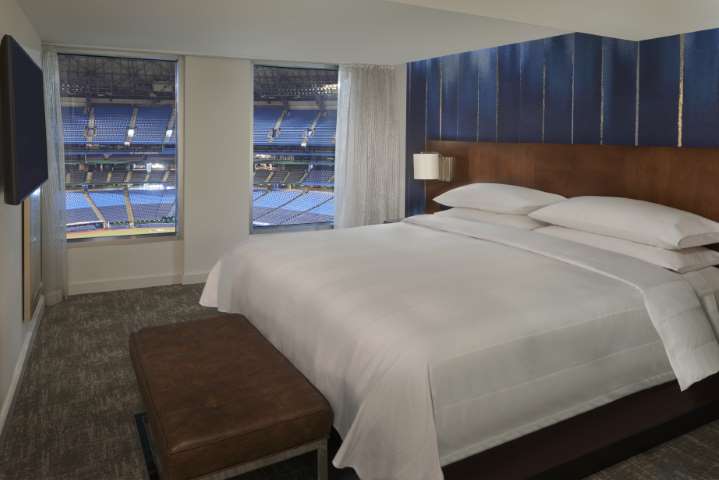 Where to stay: Travelers wanting to catch a glimpse of a game should stay at Toronto Marriott City Centre Hotel. Situated in the Rogers Center sports and entertainment complex, it's the perfect choice for sporting fans. Boasting spacious, modern rooms, a 24-hour fitness center, and a sports bar complete with floor-to-ceiling windows with views overlooking the Rogers Center. Guests can take a dip in the heated indoor swimming pool or enjoy the outdoor area with barbecue grills in the summer months. The hotel is also independently Sustainably Certified and offers guests information regarding local ecosystems, heritage, and culture. 
Mexico City, Mexico
There is no doubt that in recent years, baseball has gained a lot of popularity in one of the largest cities in the world, Mexico City. The great metropolis is home to one of the most popular baseball stadiums in Mexico called Alfredo Harp Helú, which is located northeast of the Mexican capital. The travel community will be able to buy tickets to watch the games of one of the most representative local teams inside the stadium, while enjoying the match with a delicious ice cold beer and the famous cochinita pibil tacos made of pork with spicy sour orange sauce. If the visit to the stadium is not enough to quench your hunger, you can also book a historic centre food tour, to discover Mexico City's food scene.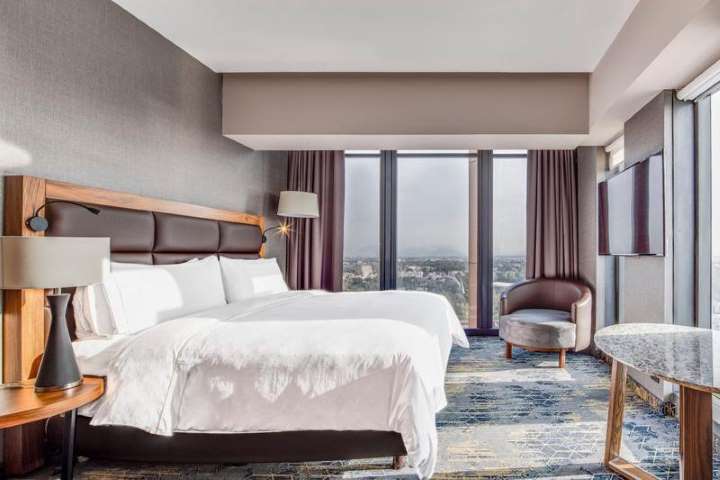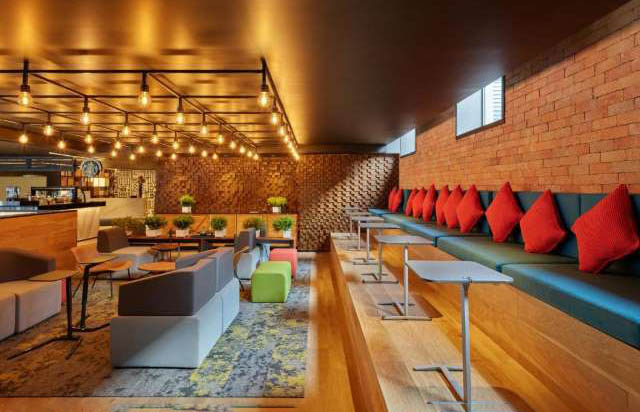 Where to stay: For travelers that want to get to the stadium quickly to watch a baseball game, Fiesta Americana Viaducto Aeropuerto is the ideal place to stay, which is just a few minutes by car or subway from the stadium. In addition to having an ideal location, it is well connected to other areas of Mexico City. This property is famous for its delicious breakfasts and comfortable beds, perfect for resting after a day full of sport activities.
*Travel Predictions 2023 research commissioned by Booking.com and conducted among a sample of adults who plan to travel for business or leisure in the next 12-24 months. In total 24,179 respondents across 32 countries and territories were polled (including 1014 from Argentina, 1006 from Australia, 505 from Austria, 504 from Belgium, 1009 from Brazil, 503 from Canada, 1009 from China, 1010 from Colombia, 505 from Croatia, 505 from Denmark, 1010 from France, 1001 from Germany, 500 from Hong Kong, 1005 from India, 504 from Ireland, 504 from Israel, 1008 from Italy, 1003 from Japan, 504 from Mexico, 502 from The Netherlands, 1007 from New Zealand, 1009 from Portugal, 507 from Singapore, 1008 from South Korea, 1001 from Spain, 505 from Sweden, 508 from Switzerland, 500 from Taiwan, 504 from Thailand, 1006 from the UK, 1009 from the US and 504 from Vietnam). Respondents completed an online survey in August 2022.