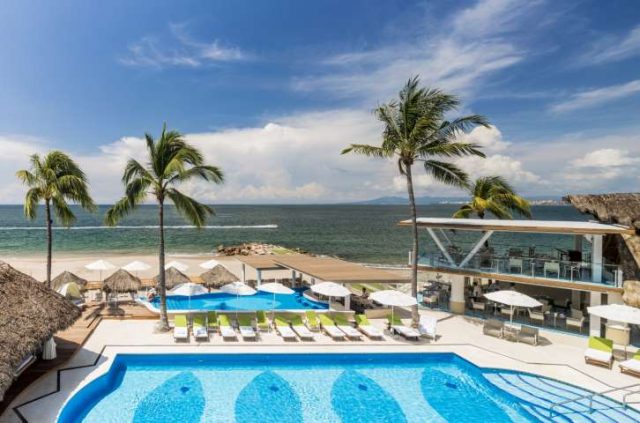 Beach, sun and poolside drinks are the common search while looking for the perfect getaway and hopping in a plane for the holidays. Villa Premiere Boutique Hotel & Romantic Getaway in sunny Puerto Vallarta has all this and even more. Here, 5 reasons to choose this beachfront property:

1)    The Best Location in Town
Villa Premiere Boutique Hotel & Romantic Getaway is conveniently located nearby all the tourist attractions around Puerto Vallarta. Located beachfront on Banderas Bay, at the entrance to the city's historic downtown, the property is close to both great shopping and exciting nightlife, and just minutes away from all the popular sites that make any visit to this beautiful region even more memorable. It is only 5 minutes away from the iconic Malecón that exhibits the town's vibrant spirit since its foundation; with sculptures by renowned artists, arts and crafts galleries, shops and restaurants, this seafront walkway is considered the local meeting point par excellence.

2)    A la carte All-Inclusive Gourmet Plan
Unlike any all-inclusive resort, Villa Premiere Boutique Hotel & Romantic Getaway features the "All-inclusive Gourmet" plan. An unparalleled culinary experience that guarantees unlimited access to its three exceptional on-demand restaurants – including its signature restaurant "La Corona" -, premium drinks, 24-hour room service, a mini-bar in the room and the opportunity to enjoy theme nights with thematic dinners outdoors. 
Three nights a week, the hotel's dining area turns into one of three different themes: Mexican Fiesta, Stella (Spanish) Night and Pizza & Pasta (Italian).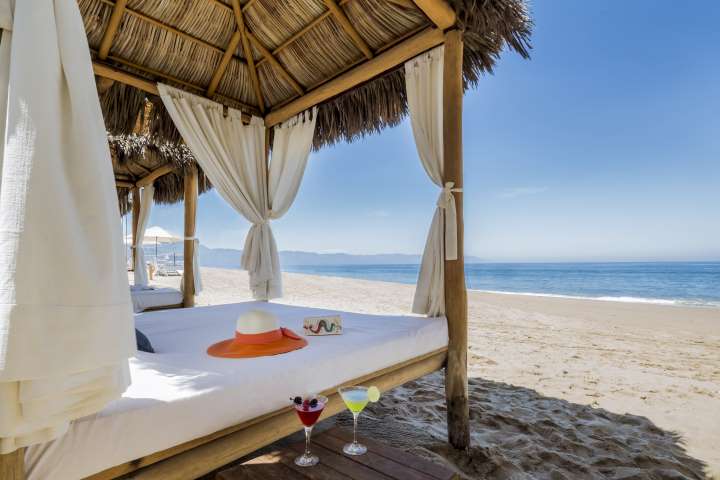 3)    Personalized Service
From the moment guests arrive, Villa Premiere offers a sensorial experience of aromas, spectacular ocean views, modern contemporary décor, and superb personalized service. Butler staff greets guests with a refreshing sparkling wine upon welcome, followed by a selection of scents and a pillow menu to ensure a personalized room experience. A five-minute welcome massage precedes guests' arrival in amazing ocean-view suites. Each of the hotel's 80 deluxe guestrooms and oceanfront suites offers an impressive experience for sophisticated guests and a wide variety of world-class services, with a distinct emphasis on the details. 

4)    Unique Gastronomic Experiences
While its All-Inclusive Gourmet Plan offers a la carte options for everyone, dinning is taken to another level with different culinary experiences to enrich the guest's stay. Fish Market is the most recent gastronomic proposal of the hotel. A Sea-to-Table experience where Chef Sebastián Varona, presents the "catch of the day", literally fresh fish that was caught hours before. In this bar, you will find a variety of fish and shellfish that can be prepared to suit the diner, offering the experience of how the fish is processed. 

Also, for a unique and unforgettable experience, guests can book (at an extra cost) a Chef's Table. Here, Chef Sebastián Varona will accompany personally in an enriching evening while he talks about his intrinsic passion: cooking. The Chef defines this activity as "a magical place where I can interact with our guests while making them participate in the process of preparing the dishes". Sensory techniques are used such as: cooking with wood, fire, smoking, smoke with shavings of nuts or flowers, and cooking on a Himalayan salt plate.
5)    Supporting Local Community
Villa Premiere Boutique Hotel & Romantic Getaway, as part of Buenaventura Hotels, founded the Orchestra School of Puerto Vallarta (OEPV) as a community action program that helps develop young children and teenagers into musicians, with the intention of expanding their outlook and forming a better community within the city. 
The OEPV project looks to, among other things, create and educate better citizens within all walks of life. It's a project that strives to develop better leaders who are committed and consistent in their respect of their city. By booking Villa Premiere, guests contribute to help this project continue changing local children's life. 

If these reasons aren't enough, Puerto Vallarta welcomes everybody with wonderful weather, gorgeous beaches, outdoor activities, tours, city strolls, and cultural and gastronomic experiences. With amazing connectivity, this Mexican destination has non-stop flights from all over the US, from west to east; with major airlines serving throughout the whole year and increasing services during winter.