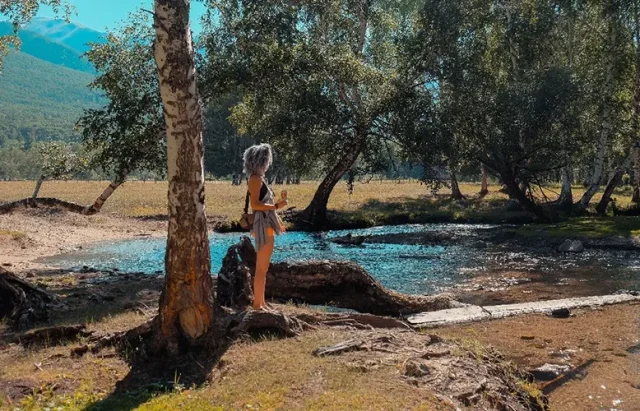 Getaways packed with action and adventures are a desirable choice for many, but it's no secret that you often have to pay through the roof to get your adrenaline fix in well-known destinations.
Holidaymakers can find exceptional value when they opt for off-the-beaten-track destinations. Kazakhstan, for example, is a lesser-known country when it comes to foreign tourism, but with an expansive landmass and a variety of terrains and biomes, there is much that appeals to those with an adventurous spirit – and what could be more adventurous than exploring an unsung country?
Air Astana, the principal airline and flag carrier for the Republic of Kazakhstan, is here to provide some inspiration for affordable adventure holidays from skiing and cycling, to more unusual activities such as horseback riding and paragliding.
Skiing
With high peaks of roughly 2,260 metres, the snowy pistes of Shymbulak, the largest modern ski resort in Central Asia, are a wallet-friendly equivalent to the traditional European ski destinations, and the country is home to plenty of other winter sports resorts, too.
Benefitting from a large amount of heavy snow during Kazakhstan's ski season (December – April), there's no shortage of ground to ski on for people of all levels!
Skitour.kz offers a three-day self-catering Turgen Yurt Ski tour in the frigid Turgen Valley near the Karash mountains. With good snow, and in a hidden-gem location, skiing here and in other spots in Kazakhstan can give keen snow-sportspeople a larger share of the slopes.
Horseback riding
Horsemanship has always played an integral role in Kazakhstan's culture. Over thousands of years, the Kazakhs have honed their equestrian skills by using horses for transportation, food, entertainment, hunting and warfare.
Essential to the nomadic way of life, the horse is revered in Kazakhstan, so budding hippophiles can rest assured that any animals involved in horseback riding tours are treated with compassion.
For just £170 per person, Ecotour Kazakhstan offers a four-day extreme horseback riding tour at the Ketmen Ridge, which begins at the unique, imposing geological formation that is the Charyn Canyon, and continues along the ridge.
Paragliding
A paragliding flight is top of the list for any adrenaline junkie. Diving through the sky affords you the freedom of flying and a rush of exhilaration, not to mention fabulous views that you wouldn't ordinarily be able to see on land.
Being surrounded by the mountains of the Zailiisky Alatau, Almaty in Kazakhstan is an ideal spot for a paragliding tour, and those who dare to join the Kazakh steppe eagles in flight can soar over the green pastures and possibly even get a glimpse of Big Almaty Lake.
Mountain hiking
Being one of the largest and most varied terrains on earth, Kazakhstan is replete with mountains, deserts and valleys suitable for the most enthusiastic of hikers.
KE Adventure Travel offers its escorted tour of the Mountains and Deserts of Kazakhstan, which takes you on a 13-day trek across the Assy Plateau, the northern Tien Shan mountains, the turquoise Kolsai Lakes and the cavernous Charyn Canyon.
Cycling
Kazakhstan boasts a litany of scenic spots and natural landscapes, and there are many routes across the country that can appeal to cyclists of all abilities.
KE Adventure Travel offers an 11-day cycling tour throughout the mountains and deserts of Kazakhstan from £195 per day, on which you will cycle through the grassy knolls of the Chilik River, the Bogutti Mountains (where you may spot Caucasian wild goats), the 'Valley of Castles' in Charyn Canyon National Park, and even a hike up the geological curiosity that is the 'Singing Sand Dune', a sand dune that rumbles but never moves.