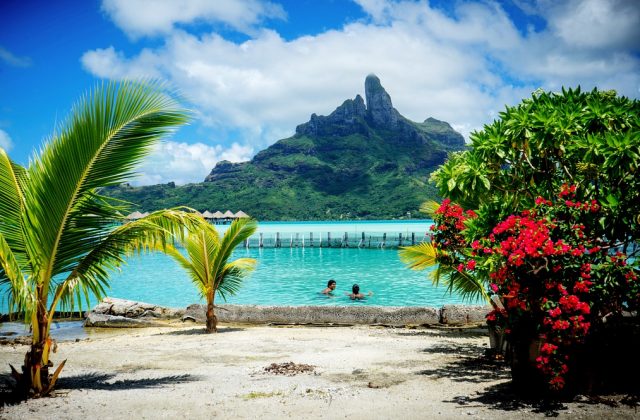 North Americans can make their choice to enjoy the beautiful outdoors: either a short-lived barbecue in the backyard, or floating along crystal clear lagoons, surrounding idyllic islands full of palm trees and white sand beaches, with a new friend cooking a delightful meal.
If they decide on the latter option, it doesn't have to break the bank. In only eight hours from California, you can immerse in the once-thought unreachable destinations of The Islands of Tahiti. A trip to the destination is now very much affordable and yet still a mesmerizing experience for the regular traveller. The Islands of Tahiti, notably Bora Bora, is typically known for its glamorous over-water bungalows, yet some of the most popular (and affordable) forms of accommodation are the locally-run Tahitian Guesthouses.
These family-run guest houses or B&B's allow visitors to fully immerse themselves in the Tahitian lifestyle while interacting with the locals and enjoying a non-typical vacation. Staying in these guesthouses in our many islands is a truly authentic way to experience the islands while supporting local and traditional businesses.
See below for a small selection of Tahitian Guesthouses where visitors can feel Embraced by Mana while they share, see, understand, and feel life in the beautiful destination.
Fare Edith
Moorea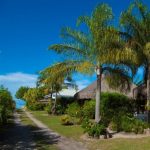 Located 17 kilometres northwest of Tahiti sits its gorgeous sister island Moorea. Here is where Tahitian Guesthouse Fare Edith is situated, bordered with flowers along a beautiful white sand beach. It is comprised of four bungalows that can accommodate between two to six people. Visitors can stay for its many nearby offerings – a kayak tour to meet stingrays, walks along ancestral trails, bicycle tours, paddle boarding on the lagoon, or to simply enjoy a BBQ with feet in the sand with an unobstructed view of the amazing sunset.
www.tahititourisme.ca/en-ca/en-us/business/fare-edith
Rangiroa Bliss
Rangiroa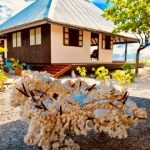 Self-described as a peaceful paradise, the Tahitian Guesthouse on the island of Rangiroa offers a slice of heaven for everyone. Visitors can enjoy beautiful and spacious bungalows with breathtaking views of the Pacific Ocean and the beautiful lagoon of Rangiroa. It also offers scuba diving, long walks on the reef side of the atoll and amazing star gazing at night.
www.tahititourisme.ca/en-ca/en-us/business/rangiroa-bliss
Relais Fenua
Tahiti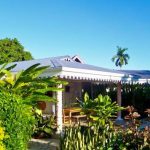 Relax in the countryside of Tahiti at this guesthouse across the street from a fabulous white sand beach and 30 minutes from the city of Papeete. It is located near a shopping centre and Museum of Tahiti. Swim and snorkel in the lagoon or relax by the swimming pool.
The rooms and studios are spacious, comfortable and decorated in Polynesian style. Visitors can choose to have dinner at the "table d'hôtes", cook in their own private studio studio or taste cuisine at one of several "roulotte" food trucks within walking distance of the Tahitian Guesthouse.
www.tahititourisme.ca/en-ca/stakeholder/le-relais-fenua