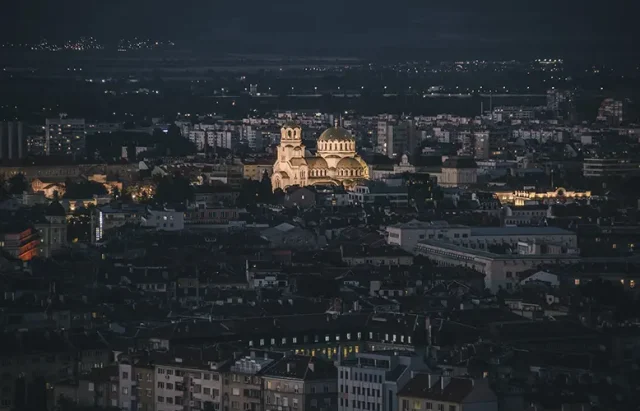 Most travelers are quite familiar with the beautiful and iconic cities of Western Europe, and Eastern Europe, however, the beautiful nation of Bulgaria and Romania remains relatively uncharted.
They are Europe's best-kept secrets!
Balkan Trails are a tour company with firsthand knowledge of the countries and have been working in travel and providing tours to these nations for over 20 years. They're a trusted source in the industry and can provide you with an experience like no other in the Balkans, and helped provide some input in this piece.
Romania and Bulgaria are two, nestled in the heart of the Balkans, with their unique history and culture, offers lots of experience to travelers that are interested in touring them.
Diverse Landscapes and Natural Wonders
Bulgaria and Romania are known for having breathtaking historical sites, but apart from that, they are home to some of Europe's most beautiful natural wonders in the world.
In Bulgaria, we have the Seven Rila Lakes, a group of glacial lakes situated in the Rila Mountains, which offers the most beautiful views, especially during the summer whenever they shimmer in beautiful shades of blue and green.
The Belogradchik Rocks, which are a collection of shaped sandstone and conglomerate rock formations have inspired memorable legends and tales for people.
Romania is another nation that cannot be left out of the conversation when talking about nations with magnificent natural beauty. It has the Carpathian Mountains, which are often called the 'Transylvanian Alps'. It is a home for hikers and people that love nature.
The Danube Delta, a UNESCO World Heritage site, is Europe's second-largest river delta and is popular for its unique ecosystem and different bird species.
Festivals and Traditions
Now, looking at the beautiful festivals and traditions of Bulgaria and Romania, travelers can get a chance to witness the living history and the unique culture of these nations.
In Bulgaria, we have the popular Rose Festival that celebrates the rose-picking season, and visitors can watch the entire process of turning roses into rose oil, this is a Bulgarian specialty.
In Romania, we have the Merry Cemetery. Even though this is not a festival, it is a unique cultural experience for travelers to witness. During this event, tombstones are painted with lively scenes and witty poems, to offer a humorous perspective on life and death.
They also have the Winter Traditions Festival in Maramureș showcasing breathtaking dances, traditional costumes, and rituals,
A Culinary Expedition
Now, one of the best ways to have a deep understanding of culture is through the different cuisines that a nation has, and both Romania and Bulgaria have an exceptional culinary journey like no other.
In Bulgaria, we have some of the most exquisite dishes that were influenced by Greek, Slavic, Ottoman, and Persian cuisines, which offer a delicious taste of different flavors that are irresistible. Bulgaria has the popular 'Banitsa' (a cheese-filled pastry), the refreshing cold yoghurt soup 'Tarator', and many more. Bulgarian cuisine is proof of the country's rich agricultural heritage.
Romanian cuisine has its roots in its rich pastoral traditions, which place much emphasis on meats, especially pork.
This rich culture has staples like 'Mămăligă' (cornmeal porridge) and the delicious 'Mămăligă cu brânză și smântână' (polenta with cheese and sour cream), which is one of the highlights is the country's rustic charm.
And yes, this article will not be complete without mentioning the country's wine routes, and the fact that it is known as one of the largest wine producers in the whole of Europe.
The Beauty of Smaller Towns and Villages
The big cities have their charm because of the beautiful scenery, and if you really want to enjoy your tour, you should check out smaller towns and villages because a good number of the ancient traditions are always maintained with a high level of commitment and love for culture.
In Romania, there is the town of Sighișoara, this is a UNESCO World Heritage site. It has been delicately preserved as a medieval town and the birthplace of Vlad the Impaler, the inspiration behind the Dracula legend.
As a traveler in Bulgaria, you can visit towns like Veliko Tarnovo. It was once the ancient capital, which gives you a glimpse into the nation's glorious past.
We've only shared a glimpse of what you can get as a tourist in Bulgaria and Romania, but the best way to enjoy your time in these nations is by intentionally being part of its rich history, culture, and natural beauty. The beautiful nation, delicious cuisine, or the warm reception of the locals offer a memorable time in Europe.