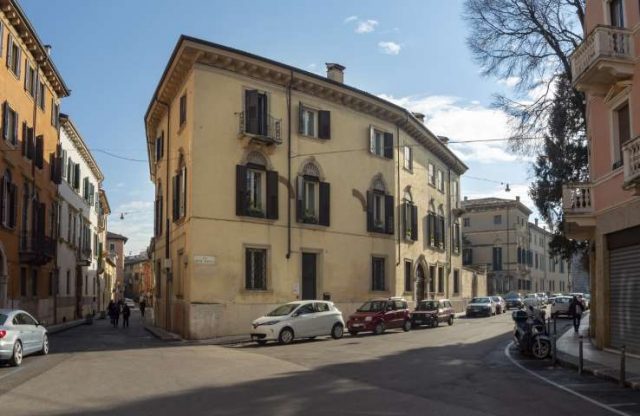 "Butterfly Boutique Rooms" is the new design place designed and developed by a couple of young business traveller in the heart of the romantic city of Verona. The renovation of an elegant palace dating back to the 20th century with original frescoes on the principal floor restores the authentic architectural features and preserves the ancient taste for a true Veronese court in one of the most lively and cosmopolitan districts in the city. The city of love is enriched with a new address for travellers and businessmen.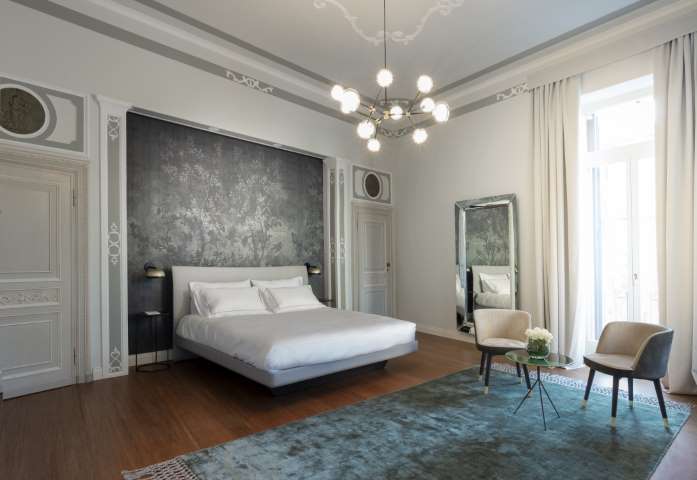 Laura Giovedì and Gian Matteo Rossi, lovers of design and tireless travellers, have been helped with the creation of this small but exclusive jewel by MODO +, a creative interior design firm based in Verona which adds a new chapter to its design research based on the assumption that design must interact with people's lives and behaviour.
"Our Butterfly Boutique Rooms contains unique elements that cannot be found elsewhere: design, comfort and privacy. Our challenging goal is to create an unexpected form of hospitality where customers are surrounded by Made in Italy design and can experience the utmost comfort and intimacy as if they were at home," Laura and Gian Matteo tell.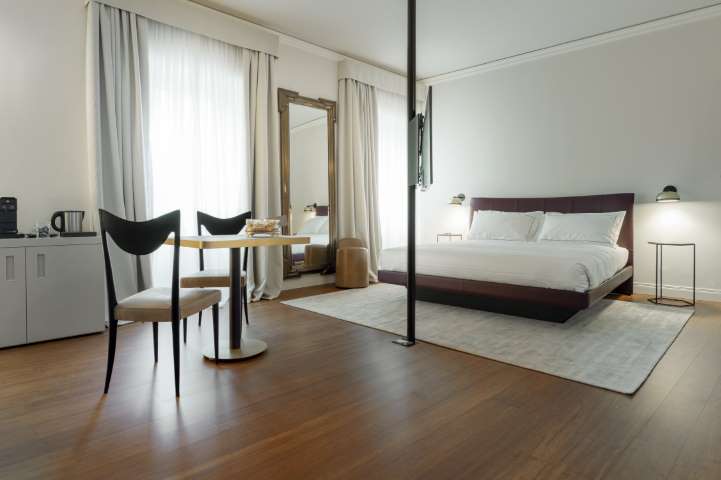 The result of this approach is a surprise, a combination between the art gallery – thanks to the paintings and works carefully selected and gathered with the professionalism of Arena Studio d'Arte in Verona – and the living room, which creates an unexpectedly familiar atmosphere through its well-designed spaces. A super exclusive location where colours, fabrics, perfumes all the details of every Boutique Room have been chosen to allow the guests to experience their usual routine in a new space characterised by a new but discreet and elegant high-quality luxury, surrounded by pieces of furniture of the best Italian brands personally chosen by Laura and Gian Matteo.
"Our Boutique Rooms offers the great experience of the Italian craftsmanship renown in the whole world of design. We wanted to choose all the pieces of furniture and accessories among the most famous Made in Italy brands, which have spread the Italian style and craftsmanship all over the world. Together with our partners, including among others Poltrona Frau, Baxter, Tooy, Moroso, Desalto, Marazzi, Gervasoni, Fiam, Riva1920, Laboratorio Olfattivo, we have focused colours and materials and have selected the best leathers and fabrics to make every space exclusive and refined", Gian Matteo adds.
Advanced technology and the search for unique details have been combined to fully envelop the guests' senses. In fact, through a simple SMS code, travellers can easily enter their new Design Place with the highest privacy level, listen to their playlist or watch their favourite TV show thanks to the modern equipment of the suites, relax with the tasty herb teas, taste the unique aroma of Illy, the true Italian coffee, and enjoy the dishes cooked by the Michelin-starred chef Giancarlo Perbellini, a present included in the Courtesy Gift Box for the customers.