Keeping your New Year's resolutions, or general fitness goals is not always easy on vacation. Although many resorts offer fantastic fully-equipped fitness facilities, it can be hard to force yourself away from the beach and into the gym when you're in the tropics. So, instead of repeating the same tired exercises, why not add a tropical twist to your workouts in paradise? We've come up with some unique calorie-crushing activities for you to try on your next vacation that is just as effective as your usual fitness routine.
Snorkel away over 1000 calories in one morning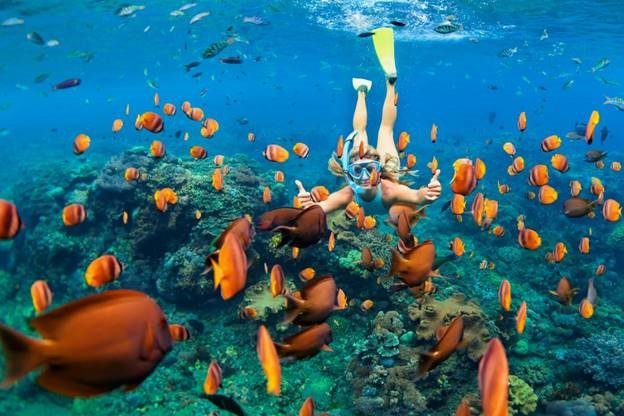 Spend the day snorkeling alongside colorful coral and tropical fish while targeting your glutes, quads, and hamstrings. Surrounded by beautiful aquatic scenery, this low-impact activity won't even feel like a workout but you'll burn around 340 calories per hour!
Where to stay: Explore Roatan's renowned snorkeling hotspots when you stay at Fantasy Island Beach Resort, Dive and Marina. Nestled on its own 21-acre private island surrounded by calm azure waters, this resort has three secluded white-sand beaches and a 5-star PADI Dive Centre where you can take your water workout to the next level with scuba diving lessons.
Rock climb at sea and lose over 800 calories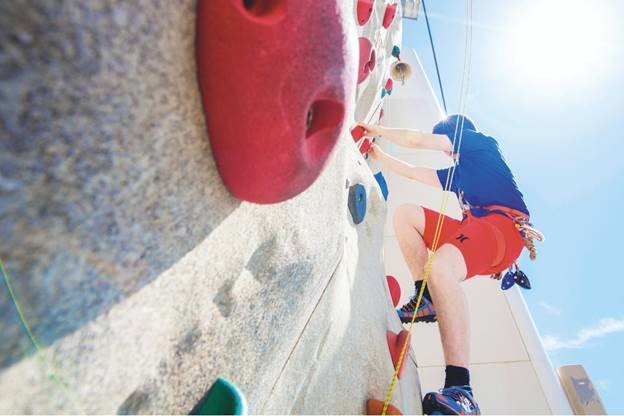 Recreational rock climbing provides an incredible full body workout that combines cardio and strength training to help you reach your fitness goals at new heights. If the breathtaking views from the top aren't enough to motivate you, keep in mind that rock climbing can burn up to 818 calories per hour while strengthening almost all your major muscles.
Where to stay: Climb aboard Marcella Discovery 2 and enjoy bird's eye views of the ocean from the top of the ship's impressive rock climbing wall. For endless fun at sea, practice your swing at the mini-golf course or catch a show at the Broadway Show Lounge.
Hit the greens and work off over 700 calories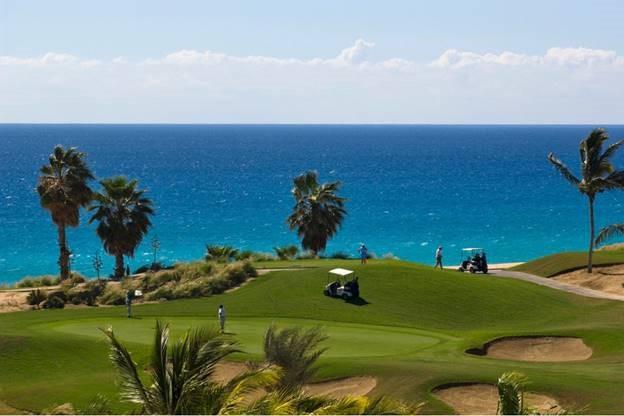 Tee off in paradise and reap the rewards of a well-rounded workout! From walking across sprawling fairways to impressive swings that soar across the links, golf is a great way to soak up the sun and score a variety of physical benefits. Walking the course with your clubs burns approximately 721 calories for every nine holes.
Where to stay: Avid golfers can choose to stay at Riu Santa Fe in Los Cabos conveniently located near a handful of exceptional and challenging golf courses overlooking the Baja Peninsula. After a hot day on the course, toast to your game-winning putt at one of the resort's 10 trendy bars or relax in the panoramic infinity pool.
Burn close to 600 calories rappelling in the Mayan jungle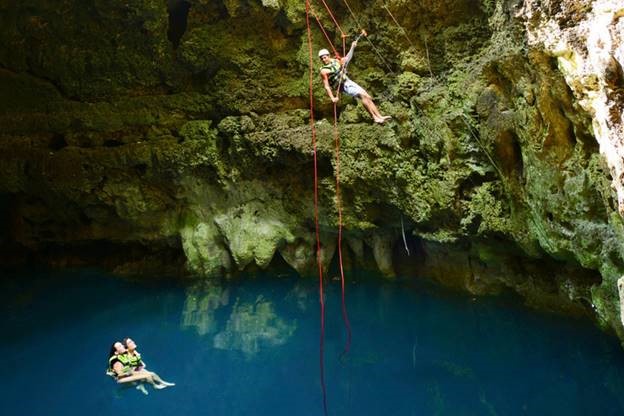 This extreme activity can take you deep beneath surface or back to the land from thrilling heights. Rappelling is a versatile exercise that engages your core while strengthening your arms or legs depending on your technique. Not only will this daring activity help to conquer your fear of heights, you'll also burn 596 calories doing it!
Burn over 500 calories on a tropical mountain bike ride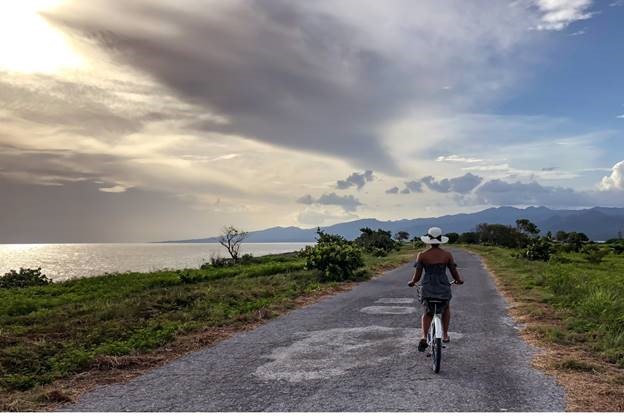 Take advantage of your beautiful setting and cycle along scenic paths instead of staring at a gym wall for your workout. Navigate tropical trails and travel to hidden gems such as local markets, historic monuments, or iconic landscapes all while you work out your hamstrings and quads and burn up 544 calories!
Paddle board your way to ditching over 350 calories an hour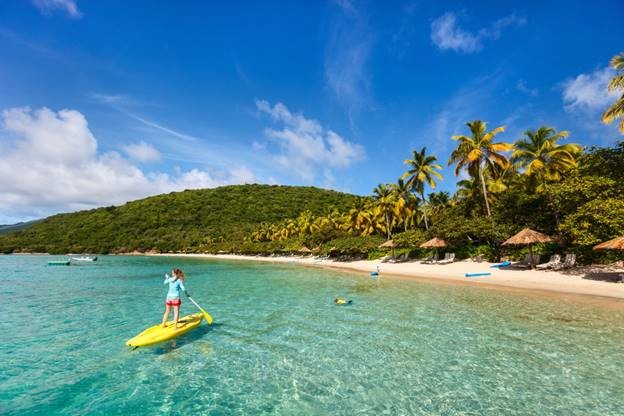 Feel the warm sun on your skin, and the burn in your muscles, as you cruise along crystal blue waters on a stand-up paddle board. This low-impact water sport offers plenty of health benefits such as strengthening your arms and back, conditioning your core, and improving your balance, all while you're surrounded by unparalleled coastal vistas. Plus, after an hour of leisurely cruising, you've burned about 367 calories!