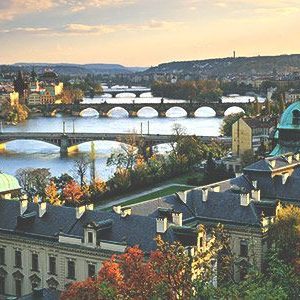 Aren't you bored of the same old idea of a stag do which involves chugging drinks, having shots and then not remembering the night on a hungover tomorrow? While that's the usual way of celebrating a man's last night of freedom before he says 'i do', it doesn't have to be the only way to celebrate his stag night.

If you're up for doing things differently, then here are some unique ideas for a stag do, which are not centered around the plot of the film Hangover.

1. Favourite Sports
Which man doesn't like to spend a day with his favourite sport? As the best man, you will be well aware of the favourite sport of the groom and you can get the rest of the stag gang on board to spend a day, watching, playing and talking about the groom's favourite sport. Plan an entire day of watching and playing matches. You can bet your groom friend is going to love playing with his buddies and once you're all sweating, you can always treat yourselves to some chilled pints.

2. Travel
Destination stag dos in Prague, Amsterdam, London etc. are very popular trends when it comes to stag parties, but have you thought of doing a trip to the place you guys hung out the most at? For example, if your stag gang is a group of friends from college, how about reliving the experience at your college campus? It will take you back to your college days and it will truly be a stag do because you guys will be in the same place where you enjoyed being together the most and it will be a great journey down the memory lane.
Or instead of the trendy destination stag dos, you guys can just drive down to the countryside for a camping and hiking trip. You can go fishing, trekking, enjoy the nature and just cut yourselves off from the busy metro life for a stag night in the wilderness.

3. House Party
What's better than getting all the facilities of a bar or a pub but in the comfort of your home? Organise a house party just like you did in your young days and make it a boys night at home. The best part about a stag do at home is that no one from the stag gang has to worry about driving back or time constraints. It's your home and you can party and do whatever you want till late night. It also gives the best man an opportunity to organise multiple stag do activities and not just limit the night to drinking and dining.

4. Adventurous Activities
Doing some adrenaline pumping activities together is not only going to make it a memorable stag do, but an awesome stag do. Go for activities like go karting, shooting, dirt biking, scuba diving, skydiving, paragliding etc. Adventurous activities are way more fun than just sitting at a bar and drinking.

5. Hag Do
If you really want to do something different and wild, then combine the stag and hen do and throw a hag do. This one would be the celebration of the last night of freedom with team bride and team groom together. If you think your groom friend would like it and it's a good idea, go ahead and plan one big celebration with the bride, groom and all of their friends.

Conclusion
The key element of an awesome stag do is planning something that the groom would truly enjoy, having all his important friends present and no dearth of fun. If you have these three figured out, your stag do is definitely going to be unforgettable. Make sure you start planning the stag do in advance because it can be difficult to plan an epic stag do at the last minute. So don't delay and get stag-ging!