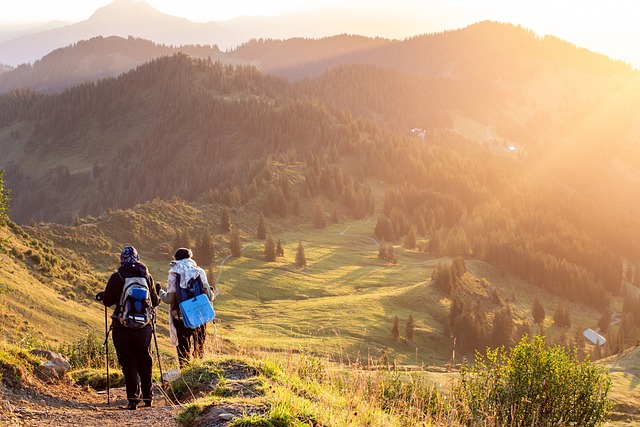 In the past few years, people have discovered one thing: the significance of social distancing. Since the COVID pandemic has impacted the world, people have started isolating themselves. Now they understand the importance of family and health. Multiple resources can help you develop your health and mental wellbeing. If you enjoy practicing proper social distancing and staying safe, there are activities to help you out. The most important of these are physical activities.
Before you initiate planning outdoor activities for yourself and your family member, you need to Brainstorm ideas and stock up on some gear. Along with this, there are a few other important points to bring under discussion. These are as follows:
● Work on a checklist of every gear your child may require for a nature excursion
● Work on your budget to find creative means to save and shop
● Research appropriate outdoor play methods for your children and other family members
Planning will help you enhance the overall experience.
Exercise in the local area
First and foremost, you need to explore the local area. You don't know how beautiful nature is. If you want to stay close to your home and experience the maximum of that particular region, then find out what the following points reveal:
● Observe regional wildlife from the best viewing areas
● If your child benefits from exercise, team up with them. You may also take the help of local trainers who are widely available
Consider volunteering at a local community garden so your child can feel the greenery.
Yes, you heard it right. There is no denying the fact that the backyard is one of the most critical parts of the house. If you want to utilize the backyard, then there are multiple activities that you can plan over there. It is not only a place for your dinner parties and get-togethers. It can also be a place for your regular yoga classes. You can also invest in a high-quality telescope and teach your children to strategize on the property. You may also get them new sports tools with decent paddle size. You may also help them develop objectives so that they create their outdoor activity courses and enjoy them. 
Teach your children about storm-spotting activities that will keep them amazed.
Camping can be a viable option if you want to enjoy your weekend with your near and dear ones. You may pack tasty food items you will enjoy with your kids and family. Along with this, you may get hold of a guide that will help you in camping and preparing for the overall event. You may also plan camping trips, as it's a good idea for friends and family members. Find a friend- family campground in your area to plan a fun outing.
Keep your mind open in terms of place. Do not be too picky with the place. Your outing excursion should be the main focus. The aim is to have fun.