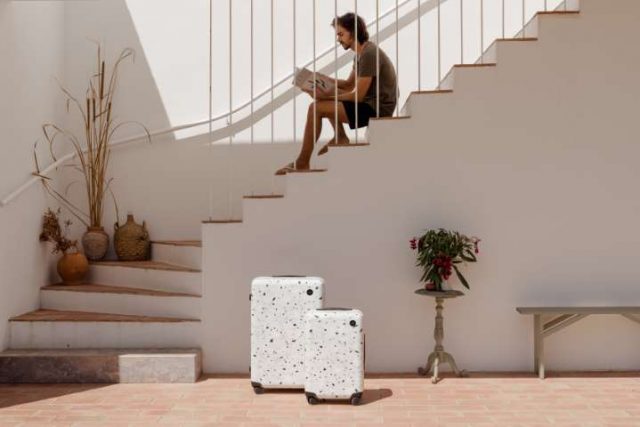 Canadian luggage brand, Monos, are releasing a new Terrazzo print in their line of premium luggage on November 9th. The terrazzo print is one that has stood the test of time, in keeping with Monos' emphasis on timeless, classic design. The terrazzo style originated in Italy over 500 years ago and is still used to this date. Instantly recognisable in style by its looks of chips of marble, stone, or glass, surrounded by cement. The style has gone on to become a widely used print in luxury design.
Co-founder Victor Tam's background in interior design is a clear inspiration for this new collection. Inspired by a trip to Portugal, the Monos team noticed that terrazzo was used everywhere they looked, in a variety of colour combinations.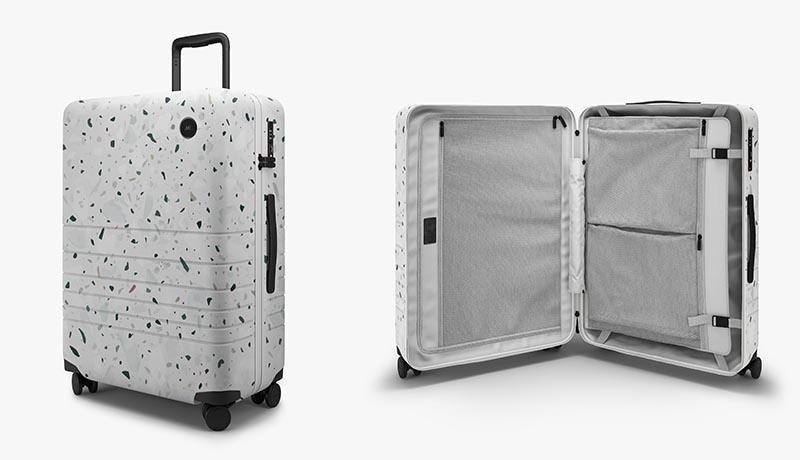 Not only is the print stylish, it is also practical. With any long-haul trip, luggage is bound to get scuffed and dirty. The Terrazzo print design hides these imperfections within the print, so you can get that white suitcase you've been dreaming about it, without the fear of it getting dirty.
Another major addition to the Monos collection of premium luggage is a fourth size variation; the Check-In Medium, available now. The Check-In Medium comes as a result of a high demand from customers for a midsize checkable suitcase. If you're looking for the perfect set, the Carry-On nests comfortably inside the Check-In Medium for storage, while the Carry-On Plus nests inside the Check-In Large.