The 2020 Summer Olympics are taking place in Tokyo from July 24 to August 9, 2020, and there's been much speculation about how the athletes will fare in the 93ºF heat. Fortunately for travelers, Japan is an all-season destination with plenty to explore outside the dog days of summer, and Oku Japan, the leading Japanese cultural adventure operator, showcases the best of Japan every season. ​
This year, gear up for #Tokyo2020 by doing Japan a little differently: in the winter, swap skiing for drift ice walking; come spring, skip a cherry blossom Instagram walk for a pilgrimage hike to an iconic meditation ladder; and in the summer, ditch the heat of Tokyo and Kyoto to hike the forested Kumano Kodo trail.
Discover a side of Japan you didn't even know existed with these small-group, seasonal adventures: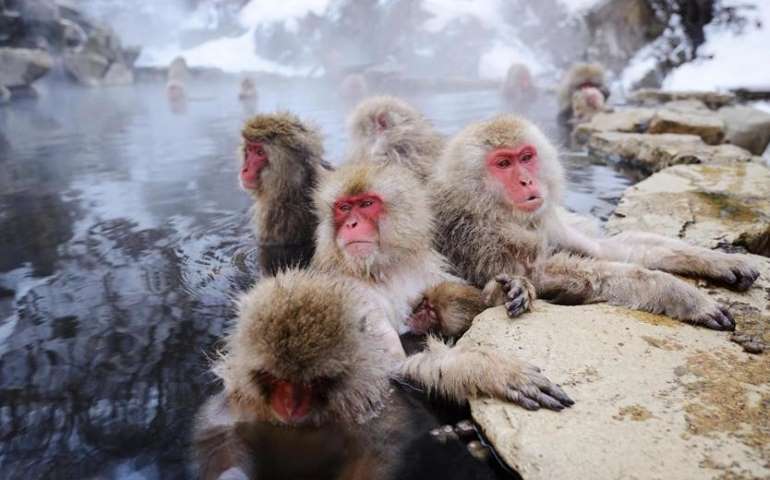 JANUARY-MARCH
Soak up the winter season with snow monkeys & drift ice walking
The last time Japan hosted the Olympics in winter 1998, the world learned of the island nation's booming skiing and snowboard scene. This time around, peek beyond the slopes and discover hidden pockets of Japan that are straight out of a snowglobe. Sink into a thermal hot spring alongside Nagano's famous "snow monkeys" on a self-guided tour of Nagano and Gifu, or dive into drift ice walking on a self-guided adventure of Hokkaido. Snowshoe between traditional wooden villages including Magome and Tsumago against a backdrop of snowdrifts on a guided tour of the Winter Nakasendo Trail, and sink into a natural thermal onsen bath every evening.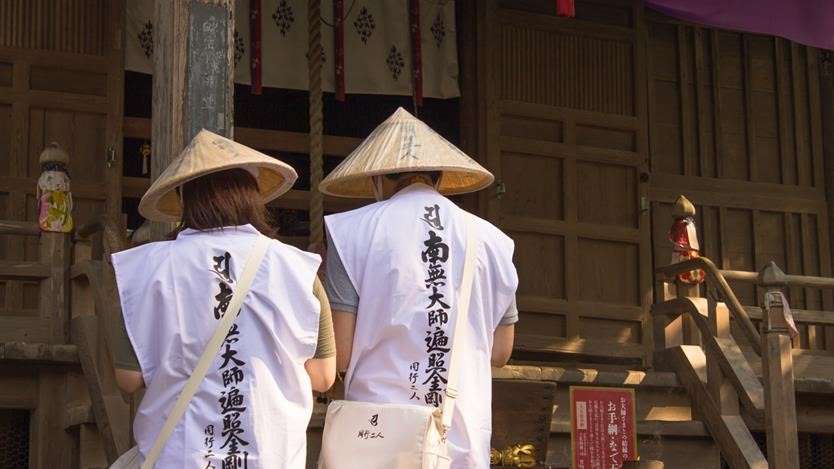 APRIL-JUNE
Make your own Udon and sample some springtime saké 
While spring in Japan seems synonymous with cherry blossom season–at least according to your Instagram feed–there are other highlights to snap away from tourist hubs. Hike the historic Yamanobe no Michi trail on a self-guided pilgrimage through Nakasendo and the Kiso Valley. Learn about yew-wood carvings, Shunkei lacquerware and traditional saké brewing on Oku Japan's self-guided Japan Cultural Tour: Takayama to Kiso Valley. And on a self-guided Shikoku 88 Pilgrimage, experiment with Sanuki Udon noodle-making, take on a forest hike to Temple 58 Senyū-ji and climb the ladder to the meditation spot used by Kobo Daishi, the founder of Shingon Buddhism, at Temple 45 Iwaya-ji.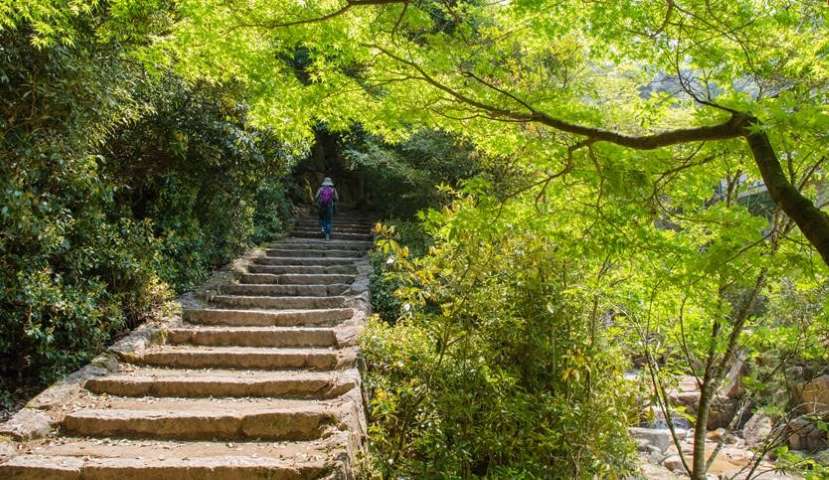 JULY-SEPTEMBER
Escape the urban heat by kayak  & bike
Summer days in Japan may become blisteringly hot, but that's no excuse to take refuge in air-conditioned city hotels; instead, head north from Tokyo to explore the Oze Wetlands, Mount Gas-san and the Tono Valley on Oku Japan's guided Mountain Spirits Tohoku trip and discover the places that inspired poet Matsuo Basho's haiku poems. Disconnect on a self-guided walk of the Kumano Kodo Trail, then relax after a day on the trails with a soak in outdoor hot springs. On Oku Japan's self-guided Hiroshima, Shimanami Kaido & Shikoku tour, cycle island-to-island along the Shimanami Kaido and kayak around Tomonoura Bay, or extend the trip to explore small village settlements along the Shikoku 88 trail. 
 
To learn more about Oku Japan's year-round offerings of guided, self-guided and custom tours, please visit www.okujapan.com.