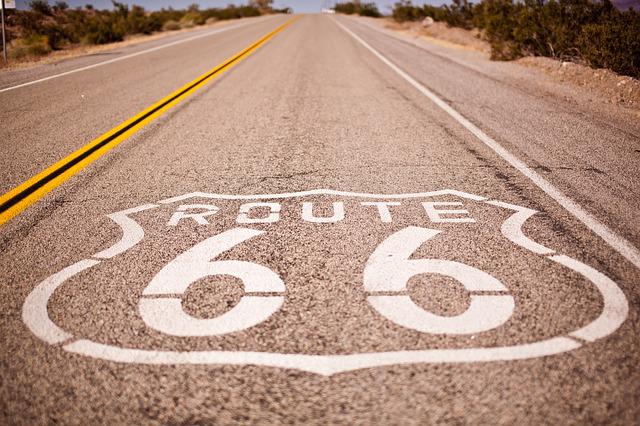 Road trips have been an integral part of the American lifestyle since the early 1900s. From weekend-long drives to week-long trips across the states, Americans love to dive their vehicles to new destinations.
Road trip requires planning. Sure, you can stuff some clothes and essentials and drive away. But what about insurance? How does car insurance work across different states in the US? Is there anything extra you need to take care of? How to ensure that your road trip is hassle-free as you drive to new places?
Read to find out!
Car Insurance for Road Trips
The cheapest policy might be enough for city driving but may not be the right choice for road trips. There is hardly ever a guarantee as to what might happen when you're on the road, and it's safer to be as protected as possible within your budget. Furthermore, one state's minimum may put you at a disadvantage in other states. Underinsured is certainly the last thing you want, isn't it?
Always choose more than the minimum liability amount when going on road trips. The recommended amount would be $100,000 per person and $300,000 for bodily injuries per accident. The higher, the better for you, even if it increases the premium payment.
Collisions and accidents cannot be avoided sometimes. They can happen even when you are not at fault. But what you can do is protect the car through collision coverage and avoid paying for expensive repairs from your pocket. Think about whether you want to choose a deductible since you'll be on the road, and access to cash may not be easy at all times.
Uninsured Motorist Coverage
This coverage will protect you if the person responsible for the collision is not fully insured or uninsured. More than 12% of motorists are either underinsured or uninsured, according to Insurance Research Council.
This is an add-on offered with auto insurance. Roadside assistance includes help from the insurer in case of flat tires, issues with the engine, towing requirements, overnight accommodation, etc. The offerings depend on the insurance company and are charged extra. But you won't at least be stranded in the middle of nowhere.
Comprehensive coverage provides complete protection for your car. You don't have to worry about natural calamities, theft, vandalism, etc., that can physically damage the car. Moreover, these incidents are not in your control. This coverage is a go-to choice for people who frequently go on road trips.
If you plan to lease a car for the road trip, look at rental car insurance policies. The coverage options will be the same as we mentioned above. You should include the following for rental insurance:
Personal accident insurance (medical and death benefit)
Personal effects coverage (theft, loss, etc.)
Loss damage waiver (LDW)
Collision damage waiver (CDW)
Supplemental liability insurance (SLI)
There will be a difference in premiums depending on the rental company and the type of car you choose. Credit card companies offer built-in collision coverage for rental cars. Check with the credit card company before applying for rental car insurance.
Bundles May Not be Effective
While bundle insurance is affordable and cheap for regular use, it doesn't provide enough coverage for road trips.
It doesn't matter who drives (as long as they have a valid driving license). Auto insurance will protect the car and its passengers. Being in out-of-the-state accidents can be a little complicated if the minimum liability amounts are vastly different for both states. However, you cannot be penalized for being underinsured.
Travel Tips for Road Trips in the US
Get the vehicle serviced and ready for the long trip.
Carry an emergency kit and other essentials in the car.
Be aware of the risks involved when driving in unknown places.
Don't drive faster than necessary. You don't need a speeding ticket on a road trip.
Be extra careful if your driving history record has marks. It can affect your insurance claim.
Charge your phone, carry a map, and inform someone about your location for safety purposes.
Conclusion
Take time to get the Best Car Insurance Quotes in Wisconsin from reputed insurance companies. Compare the quotes and coverage terms before making the final decision. Talk to an experienced insurance agent if you have any doubts. Low-cost auto insurance is not always the right choice.