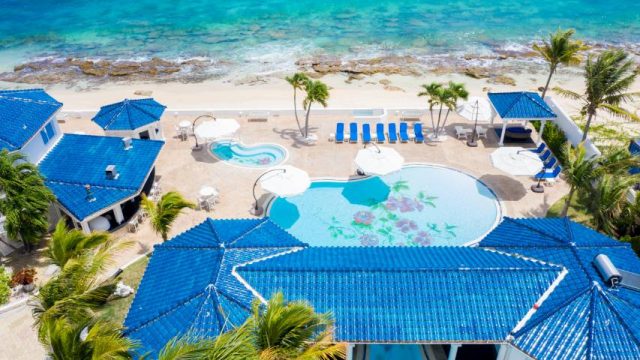 With August 2021 airport arrivals from the United States exceeding 2019 levels by 26%, and the ever-popular winter travel months approaching, the Dutch Caribbean island of St. Maarten announces an enticing roundup of new and noteworthy experiences catering to travelers seeking an enriching and highly accessible tropical escape.
"Our resilient island of St. Maarten enthusiastically welcomes new and returning visitors who will be captivated by emerging experiences in addition to those they already know and love," said May-Ling Chun, Director of Tourism. "From new forms of artistic expression, to a highly anticipated airport project, the Heineken Regatta's comeback and beyond, we're proud that our zestful culture and friendly locals remain at the forefront of it all."
ACCOMMODATIONS: NEWS AND OFFERS
Divi Little Bay Beach Resort will debut an expansion in January 2022, with the introduction of Oceans at Divi Little Bay — a new-build, 98-room wing featuring ocean-facing rooms and suites. Enhanced services and amenities at Oceans at Divi Little Bay will include VIP check-in, a personal concierge, and room-only or all-inclusive booking options. 
The locally-owned Baker's Suites boutique hotel debuted three Ocean View Deluxe condo-style suites in August that are available for individual bookings or as one large flat — bringing the hotel's room count to 13. 
Just steps from Great Bay Beach, the 30-room Horizon View Beach Hotel is offering special rates for September and October 2021, starting at just $75 per night for deluxe queen rooms and $99 per night for beachfront suites (plus 20% tax). 
Ongoing through December 17, the SXM Villa Vibes campaign brings together a collection of luxurious villa accommodations offering travelers enticing perks on private villa stays — from pay-per-bedroom options for families to free nights to concierge-level services.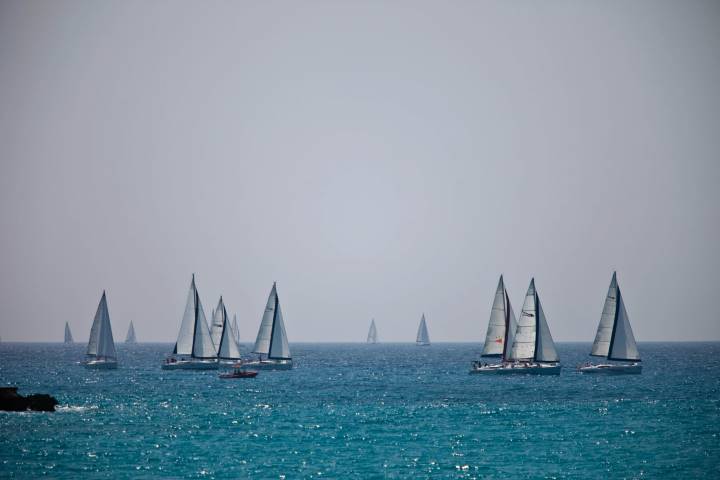 ON THE HIGH SEAS
The legendary Heineken Regatta is set to make its comeback March 3-6, 2022. Registration is now open for sailors all around the world who want to participate in the 42nd annual event.
This sailing season, the Sint Maarten Yacht Club is offering a variety of lessons led by skilled instructors for kids and adults at all experience levels.
On October 2nd, Aqua Mania Adventures will host its sixth annual Pink Sunset Sail in honor of Breast Cancer Awareness month. Tickets cost $50 and include entrance to a pre-party gathering, raffle, t-shirt, and 90-minute sunset sail aboard Aqua Mania's catamarans.
On November 1st, Pyratz Gourmet Sailing will add a second Lagoon 450 Catamaran to its fleet, along with the Pyratz Office Space and Boutique, where patrons can relax before and after their boat trip and shop sustainable local goods and Pyratz apparel.
Opening in late 2021, Navy Beach St. Maarten will be a premiere yachting destination facility with a gourmet restaurant, expansive pool deck, Sky Lounge rooftop bar, super yacht marina, gaming area, tennis courts, a full gym, and many other yacht-friendly amenities.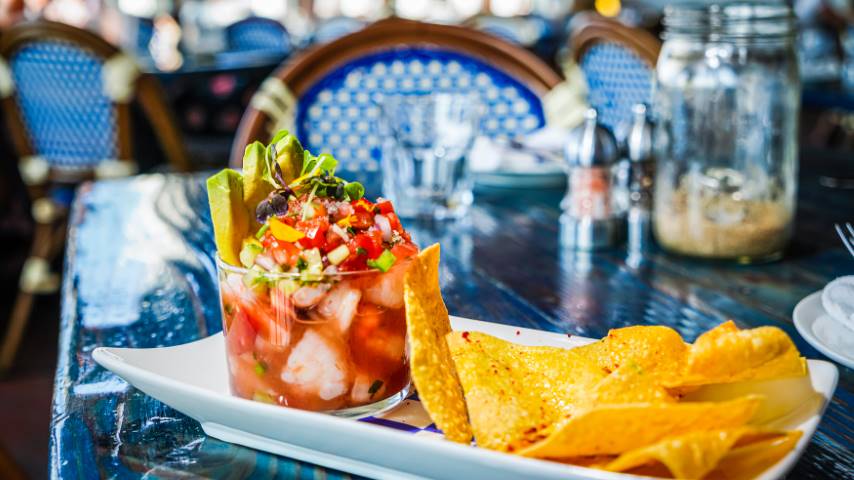 ENTERTAINMENT & ADVENTURE
In August, Inspired Selfie opened its doors in Cole Bay as the Caribbean's first ever selfie museum, with themed rooms, such as the Carnival Room, Holiday Room, and Wall of Candy.
In November, the new SXM Padel Club will bring two state-of-the-art padel tennis courts, two petanque courts, facilities with showers, changing rooms and a refreshment stand. Played on glass-enclosed courts 25 percent smaller than the average tennis court, padel is recognized as the fastest-growing racket sport in the world. 
The Caribbean Brewing Company's Dutch Blonde Beach Bar is preparing to open four Escape Rooms by the end of September 2021; in November, a wine tasting experience will pair French wine with Dutch cheese — paying homage to the island's dual nationality. An authentic Dutch pancake menu rounds out new offerings. 
Twelve new murals painted by local artists debuted around Phillipsburg in a project called ColorMeSXM with the Be The Change Foundation, in an effort to revive the vibrant downtown area. With Island Sightseeing's Phillipsburg Mural and Bar Tour, travelers hop on the famous Trolley Train and explore the city's new art in style. 
Over in Cole Bay, Seaside Nature Park offers a one-of-a-kind adventure: swimming with horses. A one-hour horseback ride on the property's scenic trails ends with a cooldown on the shore of Seaside's very own beach, where riders lay flat on their horse as they go for a swim.
Adventure company Tri-Sport SXM's new mountain bike trail tours are led by a professional biker, with mountain bikes available for rental to explore hidden trails. 
AIRPORT UPDATES
The Princess Juliana International Airport began the Airport Terminal Reconstruction Project in September 2021. One of the most anticipated projects for the airport to date, the initiative aims to restore structural damages sustained during Hurricane Irma in 2017 and further modernize the 15-year-old building. The reconstruction project is on schedule to be completed by quarter two of 2023, however, certain sections of the terminal building will be ready for use as early as December 2022.  
GETTING THERE
Airlift into the destination continues to prove highly accessible to North American travelers, with American Airlines, Delta, JetBlue, Spirit, United and Frontier Airlines offering direct flights into SXM Airport.
As of September 30, Sunwing is offering flights from Toronto, and from Montreal as of October 4. Air Transat will fly from Montreal and Toronto starting November 27 and December 29, respectively, while Air Canada is scheduled to begin bi-weekly service from Toronto on December 18. Finally, WestJet will fly one to three times per week from Toronto beginning this November.
ENTRY PROTOCOLS
The most up-to-date Covid-19 entry requirements and protocols are available on the website, www.stmaartenentry.com, along with a link to submit a mandatory health authorization application via the user-friendly Electronic Health Authorization System (EHAS), and purchase the mandatory St. Maarten Protection Plan, which was recently lowered to $15 from $30 per traveler.