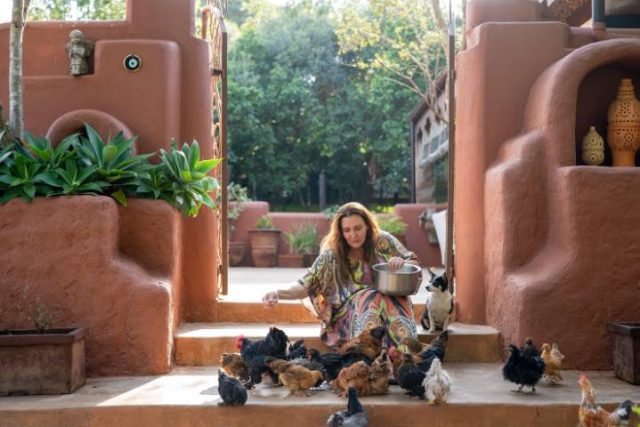 Over the past 15 months, while the world has been faced with the pandemic, Anna Trzebinski decided to look inwards and work on herself to give life to an authentic yet unfiltered celebration of what a real contemporary experience in Nairobi is. Eden is firstly a place for Kenyans, a retreat where people go to connect with like-minded guests or reconnect with themselves. It is also a destination for travellers who want to bond with a vibrant city full of talent. As Anna says: "I wanted to show Nairobi in a different way – a city that is safe and beautiful".

Eden Nairobi is not only a luxury boutique hotel. The property is indeed an inclusive community club and an exclusive base to live, breathe and understand the modern lifestyle of Kenya's capital. A vibrant hub connecting creative activists, seeking solutions to the challenges we face as a global tribe.

Originally designed and built by Tonio and Anna Trzebinski, the hotel located in the heart of Langata and completely immersed in nature, features nine bespoke rooms, a cool bar and restaurant, a massage cottage, a detached two-bedroom cottage for long stays, the media room, and Anna's design studio and retail outlet.  It overlooks a beautiful lake suitable for wild swimming where guests can engage with nature in an organic yet safe way.

The property is a living museum to Tonio Trzebinski and houses the largest collection of his paintings spanning his life's works including a multitude of works on paper in pencil and charcoal.

The look and feel of Eden is a perfect blend between Anna's Kenyan roots and her exposure to modern, chic, and contemporary art hubs in the USA and UK & EUROPE.  Every room and communal area on property are designed and decorated by Anna herself and offer stunning treetop views of the grounds.

"This hotel tells the story of my family's authentic life in our homeland" Anna comments. Her endless quest for beauty is instinctive, and Eden is a place where each piece of the puzzle has found its right place.