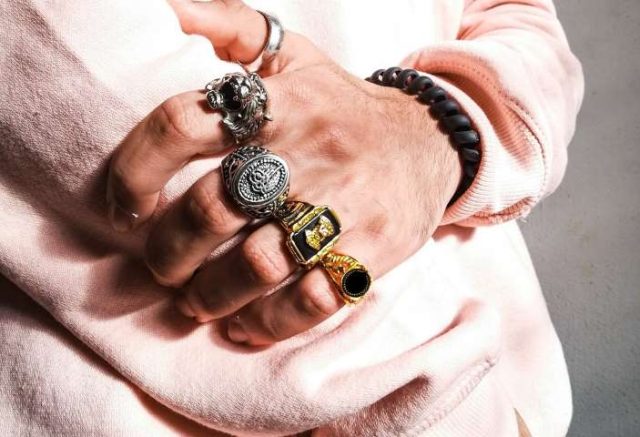 When you think of "exotic travel locations," you'll probably conjure up images of faraway places, vast oceans, endless jungles, and untouchable locations. Sometimes, pictures won't do these places justice. Sometimes, you may want to wear your memories on your fingers with rings.
10 Incredible Rings Inspired By Exotic Locations
There are plenty of exotic travel locations you can use as inspiration for jewelry. Whether you want to be reminded of your trips or your heritage, consider wearing the following rings.
1. Rings Inspired by Madagascar
Madagascar has one of the most unique landscapes on earth, and it's home to a variety of wildlife you can only find on the island. It's also one of the main places aquamarine is mined next to Brazil, so a beautiful aquamarine engagement ring may remind you of the island.
2. Rings Inspired by Figi
It's common to find jewelry made from currency, and that's easy to do with Fijian coins because they feature animals found across the country. Two popular coins to use include the 5-cent coin featuring the rabbitfish and the 10-cent coin featuring the Beka-Mirimiri (Fiji Flying Fox) bat.
3. Rings Inspired by Australia
If there's any gem that Australia is known for, it's the opal. Australian opals have a reputation for being the most expensive opal globally, as the boulder opal is only found in Queensland. A raw opal ring will instantly take you back to the oceans of Australia as they shine a brilliant blue.
4. Rings Inspired by Cambodia
Cambodia has plenty of historic ring styles that deserve mention, but modern gong rings reflect a modern history. Artisans from Cambodia have turned war into peace by taking bullet casings left from the Khmer Rouge regime and turning them into beautiful, recycled brass pieces.
5. Rings Inspired by Colombia
A lot of unique Columbian rings come from pre-Columbian origins, like the NariÑo (400 -1600) Calima (200 AC-1600 DC) eras. Made from real gold, rings would include animals, like snakes and monkeys, which would be walking on top of the ring or be incorporated into the band.
6. Rings Inspired by Mexico
Modern Mexican art pulls heavily from ancient Aztec culture, specifically when it comes to how they use emeralds. The Azetecian goddess, Esmerelda, is heavily tied to emerald jewelry and rings. Fathers still give their daughters emerald rings as presents when they reach adulthood.
7. Rings Inspired by Croatia
A lot of modern Croatian rings include the newly adopted coat of arms of Croatia. This symbol includes the main shield, a checkerboard that consists of 13 red and 12 white squares, and 5 other smaller shields that form a crown. It's one of the most recognized symbols of Croatia.
8. Rings Inspired by the Canary Islands
The Canary Islands are known for the Tenerife Teide and the black sand beaches. They are also known for their unique jewelry made from volcanic rock. If you want something that won't be like anything else in your collection, consider buying a black igneous rock as a setting for a ring.
9. Rings Inspired by Puerto Rico
The indigenous Taíno people of Puerto Rico have various cultural traditions that date back many millennia, including jewelry and art. Rings that feature Taíno deities, like Atabey, and Macocael, will remind you of the island. Rings with frogs, swirling motifs, eyes, and suns are also suitable.
10. Rings Inspired by Hawaii
Modern Hawaiian jewelry features a lot of wood and ocean motifs. You can't go wrong with a band made from tungsten and Koa, a tree that's native to Hawaii. You could also use items from the ocean itself, like shells and pearls, or color the sides with a blue stone, Lapis Lazuli.