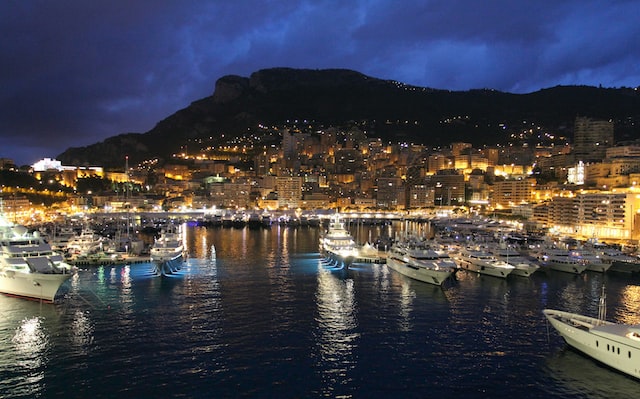 As the digital era has made it possible for players to access their favourite online casino games no matter where they are, many think that old-school land-based gambling hubs are dying out. But that can be further from the truth. The popularity of brick-and-mortar casinos and the in-person casino experience has brought about a new kind of travelling – casino tourism.
Basically, gambling fans look for the best gambling sports and plan their next trip in or around that area. Of course, considering that the biggest gambling cities in the world also offer plenty of other activities that are worth exploring, some of these travellers succeed in combining versatile experiences into their itineraries. However, there are those who are solely interested in visiting the trending gambling spots and having a casino experience of a lifetime. So in this article, we'll take a closer look at some of the most popular gambling locations that you can visit this year.
Best Casino Destinations – World's Biggest Gambling Cities
Even though most gambling fans have heard of the obvious gambling capital of the world, Las Vegas, there are many who don't know that there are other equally good casino locations that offer a one-of-a-kind experience. What makes these gambling spots special is that they manage to incorporate the distinctive features of that city or the country with the general gambling experience within each casino location. Also, players get to taste the local food and beverages without even leaving the casino. So they can have a proper experience of the place that they are visiting and still get to enjoy their favourite games.
Additionally, most of these gambling cities feature rand casino hotels. So you can even book a room and stay within just a few feet of the gaming area. And if that wasn't enough, depending on where you travel to, you can even explore the online casino option of that country while you are resting in your room. In this way, you can compare the land-based and online casino offer of that area and even take advantage of different welcome bonus offers by signing up as a new customer. So, for example, if you opt to travel to New Zealand, the UK, or Montenegro, you will discover fantastic casino resorts but also find different amazing online casinos that are worth exploring.
So, here are just some locations that any gambling fans should visit at least once in a lifetime:
Each of these places offers a unique gambling experience, and we'll discuss some of them further below.
Monaco
Monaco is the go-to place for the rich and famous. But it's also one of the most prestigious gambling cities on the planet. If you are in the mood for some old-school James Bond vibes, then Monaco is the ideal location for you. And let's not forget the fact that it's also the home of the world's best casino called Monte Carlo.
London
Whereas London is usually the top pick for museums and art enthusiasts, it is also one of the best gambling sports on the globe. Instead of visiting castles and monuments, you could also take casino city trips and visit the first-class gaming locations in the town.
Macau
Macau is by far the greatest surprise to slots or blackjack fans around the world. Most people who think about China don't necessarily think that it would have one of the best gambling cities on the planet. But it does. There is even a Venetian casino that resembles the one located in Las Vegas. However, when you think in terms of Macau versus Las Vegas and where you would rather travel, it all comes down to personal preferences and proximity.
A Unique Experience of New Zealand's Casinos
If you are in need of a dream-like vacation combined with first-class resorts, then New Zealand is the place to be. Other than being surrounded by outstanding sights and phenomenal nature, you will also have quick access to the top Auckland casinos, where you can play pokies for real money. Additionally, numerous NZ casinos also offer special options for new players who want to learn to play different games. So, this is one of the ideal locations for newbie players.
The Unexpected Asian Locations – Cities In Asia That Are A Heaven For Gamblers
First of all, it's important to point out that not all Asian countries have a regulated casino industry. Therefore, in many countries, this is still a grey area. For example, Japanese players can't play slots in land-based gambling hubs. But they can explore table games and slots at the best Japanese online casinos that operate within the country. However, for some travellers, this too can be enough since Japan offers many outstanding activities. So, having access to their online casinos only when you are resting can also be considered casino tourism.
On the other hand, there are other countries and cities that offer spectacular land-based casinos for players who want more than the virtual experience. Therefore, if you are considering Asia as your next touristic destination and you have a flair for table games and slots, the places to consider are Hong Kong, Singapore, and Macau.
Conclusion
So no matter is your next trip is to Atlantic City, London, or even Hong Kong, you now know that these locations offer so much more than simple sightseeing. And even though you are not an avid gambler, the casino experience in these destinations is something that you will remember for the rest of your life.
But, if you are a true gambling fan, then these tourist locations are just what you need and more. Therefore, plan your finances well, and start working on your casino trip itinerary.