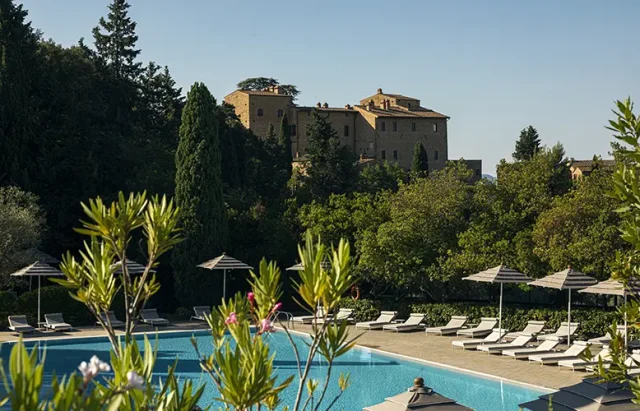 Castelfalfi, the five-star retreat nestled amongst the rolling hills of Tuscany, unveils the indulgent Castelfalfi Spa following extensive renovations across the 2,700-acre resort. This transformation marks a new era of wellness, relaxation, and unmatched luxury for guests seeking the ultimate escape in the heart of the Tuscan countryside featuring an exclusive wellness collaboration and luxury spa packages available.
The Castelfalfi Spa, a jewel nestled within the magnificent Castelfalfi, has undergone a complete overhaul combining centuries-old traditions with contemporary design to create a haven of tranquility and rejuvenation. Inspired by the natural beauty of Tuscany, the all-new Spa offers a seamless blend of timeless elegance, modern comfort, and rich cultural heritage. Featuring warm earthy tones and natural materials throughout, the Spa offers seven treatment rooms including a couple's suite, two saunas, a steam room, a relaxation area, and an exceptional indoor/outdoor heated infinity pool with breathtaking views of the estate's rolling hills. Guests will find themselves transported to a world of serenity as they step into this meticulously designed oasis. The Castelfalfi Spa menu can be found here.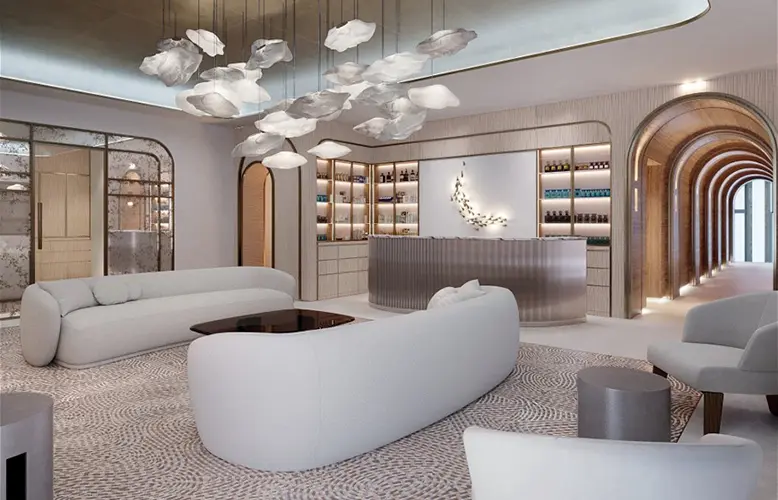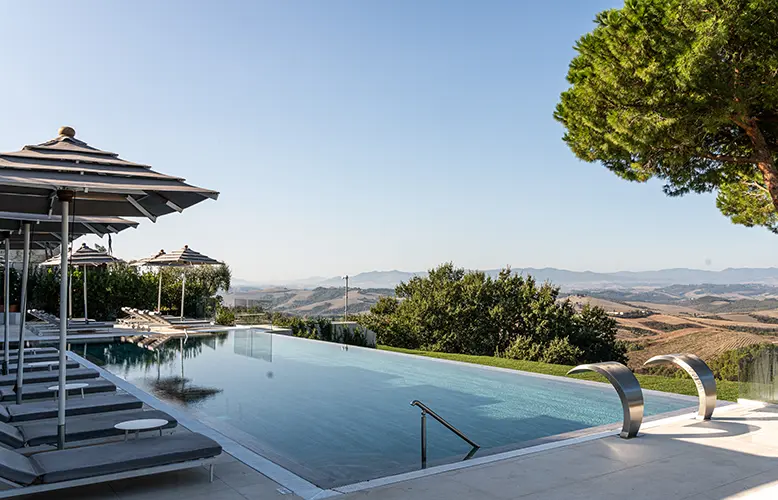 Celebrating the Castelfalfi Spa opening, guests can enjoy an extensive treatment menu, ensuring a personalized wellness journey in complete harmony with the beautiful surroundings. In addition to anti-stress, revitalizing, toning, relaxing, and draining massages, treatments such as personalized facials, aromatherapy wraps, Himalayan salt-based massages, and exfoliation with Jojoba pearls are available.
Castelfalfi Spa introduces an exclusive collaboration with RAKxa Wellness Spa, to add a rebalancing element to the traditional Spa experience. Upholding RAKxa's underlying principles of conserving, guarding, cherishing, and healing, the Spa aims to provide an experience beyond relaxation to rebalance.As the first European outpost for the renowned world-class integrative wellness retreat,guests will discover the incredible benefits of the famous brand, Castelfalfi exclusively. The Castelfalfi Spa menu includes three RAKxa Wellness Spa treatments: RAKxa Good Night Sleep, RAKxa Tension Release and Seven Chakra Hot Stone massage.
For longer physical and mental benefits, a selected choice among three all-rounded experiences allows guests to depart from their stay feeling completely refreshed and rejuvenated.
Day retreat by RAKxa Wellness Spa
One Wellness Cuisine Lunch
One 90 Mins RAKxa Wellness Spa Treatment of Choice
One Hydrotherapy Journey
One Private Exercise Lesson
Calm and Restful by RAKxa Wellness Spa
Two-night stay (based on two guests)
Full board wellness meal
Two RAKxa treatments (RAKxa Good Night Sleep; Seven Chakra Hot Stone Massage )
Complete access to the gym, sauna and Hydrotherapy pools
Two private exercise lessons (choice of Gi Qong auto-massage ; Breathing experience; Meditation; Yoga; Stretching)
One excursion on Castelfalfi Estate (Choice of: Olive Oil tour & Honey Tasting; Guided Nature Walk & Breathing Exercise)
Active Recovery by RAKxa Wellness Spa
Two-night stay (based on two guests)
Full board wellness meal
Two RAKxa treatments (RAKxa Tension Release; Seven Chakra Hot Stone Massage)
Complete access to the gym, sauna and Hydrotherapy pools
Two private exercise lessons (Choice of: Mat/reformer Pilates; Yoga; Personal Training; Stretching)
One excursion on Castelfalfi Estate (Choice of: Mobility Exercise at Castelfalfi Adventure Park; Guided Hike; Guided Biking Tour)