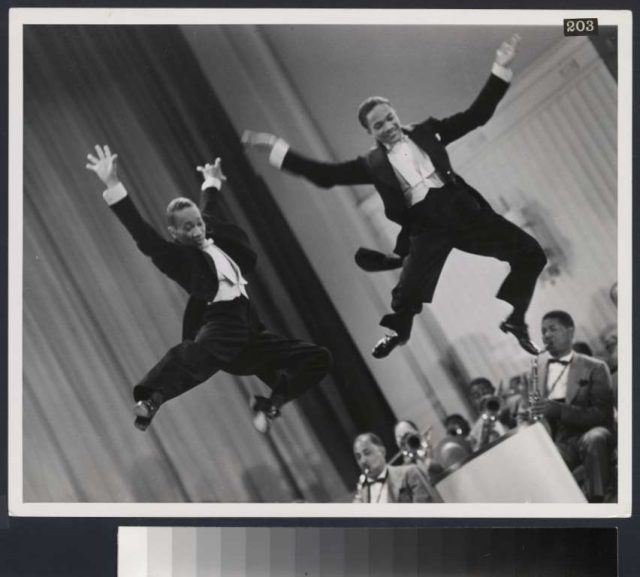 As one of the world's most diverse and inclusive cities, Los Angeles is proud of the impact Black dreamers have had on the City of Angels. During Black History Month and beyond, Black artists, cinema and communities are at the forefront of museums and exhibits across Los Angeles. From legendary modern artists like Tupac and Spike Lee to traditional African art and rare signed books from renowned African American authors, Black history and culture is a true focal point of L.A.'s art scene. Black-owned businesses abound in Los Angeles as well, thriving across the city's neighborhoods including Leimert Park and Baldwin Hills. We invite both locals and those visiting Los Angeles to join us in celebrating Black artistic and curatorial excellence this month with a shortlist of businesses, leaders and arts and culture experiences:
MUSEUMS
The Underground Museum (Mid-Wilshire)
Founded by beloved Black artist and curator Noah Davis and his wife Karon, the Underground Museum re-opened on January 12 after a two-year hiatus featuring re-designed galleries, greater accessibility and an exhibition devoted to the late Davis. This will be Davis' first museum show in Los Angeles, showcasing his tranquil, intimate work portraying "Black people in normal scenarios." Since its establishment in 2012, the Arlington Heights space has housed community events and programs in the neighborhood as well as hosted exhibitions from artists including Catherine Opie and Deanna Lawson. The museum aims to present exhibitions of the highest quality focused on Black art at no cost to visitors, gaining recognition as a renowned model for community-focused art.
https://theunderground.museum/
California African American Museum (Exposition Park)
Founded in 1977, the California African American Museum is the result of a sustained campaign of activism by its visionary founders and community members, and is the first African American museum of art, history and culture fully supported by a state. CAAM's permanent collection houses 5,000 works spanning landscape and portraiture, modern art, historical objects and mixed-media art, with several limited-time exhibitions currently on view including "Rights and Rituals: The Making of African American Debutante Culture." This exhibition explores the foundational ideas of W.E.B. Du Bois's racial uplift movement and how African American social organizations melded upliftment ideologies with established European debutante traditions to create a unique cultural phenomenon that persists to this day. CAAM's mission is to research, collect, preserve and interpret for public enrichment the history, art and culture of African Americans with an emphasis on California and the western United States. https://caamuseum.org/
Destination Crenshaw (South Los Angeles)
Scheduled to open this fall, the upcoming Destination Crenshaw is slated to become a can't-miss landmark near the Leimert Park neighborhood. Destination Crenshaw is an infrastructure project aiming to boost the community while elevating Black art and culture, remembering the neighborhood's history and transforming an area of Crenshaw Boulevard into a thriving commercial area featuring community spaces, parks, sculptures and murals by Black artists. Celebrating Black creativity, dynamism and triumph, Destination Crenshaw is a commitment to the Black community's cultural and special permanence in Los Angeles. https://destinationcrenshaw.la/
Art + Practice (South Los Angeles)
Located in Leimert Park, Art + Practice is a Black-owned and run organization that works with nonprofit First Place for Youth to support the city's foster youth and activate the neighborhood's art community by providing Angelenos with free access to museum-curated contemporary art. Art + Practice's campus features an exhibition space curated by local and national museum institutions and a public program space for artist talks, panels and workshops organized to coincide with exhibitions on view, as well as a space where First Place for Youth offers housing opportunities and case management service for transition-age foster youth. https://www.artandpractice.org/
Galerie Lakaye (Hollywood)
Galerie Lakaye is a contemporary ethnic art gallery with a special focus on Haitian art, introducing creators from Haiti to the Los Angeles art scene. Led by Haitian curator Carine Fabius and artist Pascal Giacomini, the museum displays works of several mediums including sculptures, lithographs and oil paintings, with many pieces available for purchase to support the artists and the gallery. Located in Hollywood just blocks away from the Walk of Fame, Galerie Lakaye is open for appointments and purchase inquiries at galerie@galerielakaye.com.
https://www.galerielakaye.com/
The William Grant Still Arts Center (WGSAC) (West Adams)
Named after acclaimed African American composer Dr. William Grant Still, WGSAC is housed in a historical fire station turned community arts center in the West Adams Neighborhood, WGSAC features a central exhibition space, meeting rooms, offices, a kitchen and outdoor amphitheater to host local programming and art exhibits. WGSAC's mission is to create an environment that nurtures the artistic talents of all members of the community, exposes new audiences to the arts and weaves art and culture into everyday life. WGSAC is known for its Annual Black Doll Show, a program started in the 1980s promoting positive self-image in response to studies showing that due to social stigmas, many African- American children preferred white dolls over black dolls. The center also offers a number of virtual classes in music, art and dance for the community and those around the country to enjoy at no cost. https://wgsac.wordpress.com/
The African American Firefighter Museum (AAFM) (South Los Angeles)
The African American Firefighter Museum (AAFM) is dedicated to collecting, conserving and sharing the heritage of African American firefighters, providing a look into the more than 100-year history of firefighting, race relation and segregation in Los Angeles. Opened in 1997, the AAFM is housed in the
former Fire Station 30 in South LA. This station is one of two segregated fire stations in Los Angeles between 1924 and 1955, now restored to educate the public on the history and achievements of Black firefighters in L.A. and display a collection of firefighting paraphernalia including vintage engines, uniforms, badges and photographs.
https://www.lafd.org/about/history/lafd-museums
EXHIBITS
'Black American Portraits' at LACMA (Mid-Wilshire)
Following the recent presentation of the iconic Obama Portraits in Los Angeles the Black American Portraits exhibit (Now through April 17, 2022) reframes portraiture to center Black American subjects and spaces. This selection of approximately 140 works chronicles the ways in which Black Americans have used portraiture to envision themselves in their own eyes. Countering a visual culture that often demonizes Blackness and fetishizes the spectacle of Black pain, these images center love, abundance, family, community and exuberance. Spanning over two centuries, this exhibit highlights emancipation and early studio photography, scenes from the Harlem Renaissance, portraits from the Civil Rights and Black Power eras and multiculturalism of the 1990s. Notable works include Paul Cuffe's Portrait of a Sailor, Sargent Claude Johnson's Chester and Elizabeth Catlett's Sharecropper. https://www.lacma.org/art/exhibition/black-american-portraits
Regeneration: Black Cinema and The Art of Movie Making: Spike Lee at The Academy Museum (Mid- Wilshire)
Opening in 2022 at The Academy Museum, Regeneration: Black Cinema 1898–1971 explores the visual culture of Black cinema from its early days to just after the civil rights movement. The exhibit is an in- depth, research-driven look into Black participation in American filmmaking, highlighting the work of independent African American filmmakers and creating dialogues with visual artists. The exhibit aims to redefine film history by elevating underrepresented perspectives and presenting a more inclusive story. Regeneration: Black Cinema 1898-1971 is the recipient of The Sotheby's Prize, founded to support and encourage museums to break new ground by recognizing curatorial excellence and facilitating an upcoming exhibition that explores overlooked or underrepresented art history. In addition, the museum's Spike Lee gallery considers the inspirations behind some of his most iconic works as well as his recurring themes and collaborators, featuring objects from Lee's collection and accounts of his creative process. Through these thoughtful exhibits, The Academy Museum offers visitors a deep look into the impact of Black cinema.
https://www.academymuseum.org/en/exhibitions/regeneration-black-cinema https://www.academymuseum.org/en/art-of-moviemaking-spike-lee
Tupac Shakur: Wake Me When I'm Free (Downtown L.A.)
Sanctioned by his estate, a national touring exhibition centered around legendary artist Tupac Shakur kicked off in Los Angeles. Named after a Shakur poem, "Wake Me When I'm Free" features art installations, music, artifacts and multisensory elements telling the story of Shakur's life. The exhibition is housed in a newly built, temporary space in L.A. Live.
https://www.wakemewhenimfree.com/
The Kinsey Collection (Inglewood)
After touring worldwide for 15 years, the Kinsey African American Art & History Collection returns to Los Angeles at SoFi Stadium on February 23. The collection is the inspired work of the Kinsey family is considered one of the largest, most comprehensive of its kind with over 100,000 square feet of masterful art, sculptures, photographs, rare books and letters. The collection documents the African American experience and illuminates the untold stories of Black Excellence throughout U.S. history.
Curated by Khalil Kinsey and historian Larry Earl, the exhibition focuses on the lives, accomplishments, and brilliance of African Americans from the 16th century through the years of slavery and emancipation to the civil rights movement through modern day.
https://www.thekinseycollection.com/
CURATORS
Many Los Angeles museums are helmed by extraordinary Black curators, lifting the voices and perspectives of the Black community in the city's arts and culture landscape. From The Underground Museum to The Academy Museum, Black curatorial leadership drives an even truer reflection of L.A.'s diverse culture in the city's art institutions.
· The Academy Museum – Jacqueline Stewart, Chief Artistic and Programming Officer: Stewart is a scholar and author leading strategy and planning for the museum's curatorial, educational, and public programming initiatives, including exhibitions, screenings, symposia, publications, workshops and K-12 programs. She also serves on the curatorial advisory committee for the "Regeneration: Black Cinema 1898-1971" exhibit.
· California African American Museum – Taylor Aldridge, Visual Arts Curator and Program Manager: Formerly a writer and independent curator in Detroit, Aldridge has organized CAAM's 2020 "Enunciated Life" exhibit and the current "LaToya Ruby Frazier: The Last Cruze" exhibit. She previously co-founded ARTS.BLACK, a journal of art criticism for Black perspectives, and is the recipient of the 2016 Andy Warhol Foundation Creative Capital Arts Writers Grant for Short Form Writing.
· California African American Museum – Susan Anderson, History Curator and Program Manager: Anderson specializes in lifting up the little known stories of the Black community to paint a fuller picture of California's history, highlighting the contributions of African Americans in our state. Anderson lectures and writes about this crucial topic, authoring African Americans and the California Dream, a civic history from the Gold Rush to Black Lives Matter.
· The Getty Research Institute – LeRonn Brooks, Associate Curator: Specializing in African American collections, Brooks is the Associate Curator for the museum's Modern and Contemporary Collections. Previously a professor of Africana Studies at Lehman College and a curator for The Racial Imaginary Institute, Brooks brings expertise in African American art, poetry and performance.
· The Hammer Museum – Erin Christovale, Associate Curator: Now heading into her fifth year with the institution, Christovale has notably curated The Hammer's fourth Made in L.A. biennial in 2018 and the current "Ulysses Jenkins: Without Your Interpretation" exhibit. Graduating from the USC School of Cinematic Arts, Christovale continues working in film with Black Radical Imagination, an experiential film program co-founded with artist Amir George.
· LACMA – Naima Keith, VP of Education and Public Programs: Keith is a respected curator directing LACMA's educational programming, lectures and gallery discussions. With curatorial
experience at esteemed museums such as the Hammer Museum and CAAM, she has organized several celebrated exhibits across the city.
· The Underground Museum – Meg Onli, Director and Curator: Joining from the Institute of Contemporary Art, Onli co-leads the institution with COO Cristina Pacheco. Drawn by the museum's curatorial practice established by Noah Davis, Onli aims to apply his ideas of curating across all kinds of art.
NEIGHBORHOODS
Diversity and authentic cultural experiences can be found all across the L.A. region, but the Leimert Park and Baldwin Hills neighborhoods shine as communities where Angelenos and visitors can learn about the deep history of Black Los Angeles. With art and dining at the forefront, these neighborhoods are long-standing cultural hubs for African Americans in Los Angeles, inviting visitors to explore and join in celebrating Black creativity and expression.
Leimert Park Village
Dubbed the "Black Greenwich Village" by the late filmmaker John Singleton, the historic neighborhood of Leimert Park is widely regarded as the cultural hub for African Americans in Los Angeles. First restricted to white residents only, Leimert Park is one of the first planned communities in Southern California and was designed for middle and upper class residents and considered a model of urban planning where car traffic near schools and churches was minimized, utility wires were buried or hidden from view and trees lined the streets.
Once segregation laws changed in 1948, Black residents began to move in and the 230-acre plot of land became known for its hip-hop scene, poetry jam nights and authentic Afro-Caribbean cuisine. Famous Leimert Park residents include legendary musicians Ella Fitzgerald and Ray Charles, and former Los Angeles Mayor Tom Bradley.
Art is a focal point of the Leimert Park neighborhood, hosting a monthly Art Walk featuring an array of entertainment and activities the whole family can enjoy. Throughout the day, cultural spaces such as KAOS Network, Vision Theatre, the World Stage, artist studios and storefronts share art exhibitions, fashion, food and local artisans. The festive event includes DJs, spoken word and the legendary drum circle. Leimert Park is also home to Art + Practice, a community-focused gallery supporting the city's foster youth and activating the neighborhood's art landscape through free access to museum-curated contemporary art.
Baldwin Hills
Baldwin Hills is a tight-knit affluent neighborhood, notably hosting the 1932 Los Angeles Olympics. Similar to Leimert Park's story, Baldwin Hills was previously limited to white residents. However, the area saw an influx of Black residents after segregation laws around the neighborhood finally lifted in 1948. Icons including Tina Turner and Ray Charles joined many in the Black community moving into the neighborhood, and Baldwin Hills was dubbed the "Black Beverly Hills." It is now home to the largest middle and upper middle class African American community in Los Angeles.
Baldwin Hills is central to several Los Angeles neighborhoods, located adjacent to Culver City, West Hollywood and Beverly Hills. The neighborhood is known for its spectacular views of the city from its
hillside residences, offering outdoor experiences with the nearby Kenneth Hahn State Recreation area boasting hiking trails, a Japanese garden, sports facilities, playgrounds and a lake.
BLACK-OWNED BUSINESSES
With countless Black-owned business in Los Angeles, opportunities abound to support local shops and restaurants whose unique offerings and perspectives consistently respond to and uplift communities across the city. From upscale fashion to chicken and waffles, we've collected a shortlist of unique, storied businesses under Black leadership in L.A.
Bloom and Plume (Filipinotown)
Bloom & Plume is a Black-owned business expertly combining elevated coffee and floral design. Visionary co-owner and artist Maurice Harris has amassed a large online following and impressive client list including brands such as Louis Vuitton, Dior and Gucci. Harris has also been featured in Vogue, W Magazine and the Los Angeles Times, notably designing the floral arrangements for Beyonce's iconic maternity photoshoot. Bloom & Plume is creatively curated and intimately designed by Harris, wholeheartedly seeking to unite people with the South African philosophy "ubuntu," meaning "I am because you are."
https://shop.bloomandplume.com/
Kutula by Africana (South Los Angeles)
Founded in Los Angeles with roots in Nigeria and Zambia, two sisters Kay and Bo are now second-generation owners of KUTULA by Africana. The brand is one of L.A.'s most recognized, authentic African- influenced retailers. KUTULA has contributed to the authentic costumes in Marvel's iconic Black Panther and Captain America: Civil War films, as well provided designs for Kendrick Lamar's "All the Stars" official music video. The brand also designed red carpet premiere looks for the stars of Black Panther, and have been featured in outlets including Vogue, People and Essence. KUTULA's flagship boutique is located on Slauson in View Park-Windsor Hills, with their retail store serving as the backdrop for several major motion pictures and television shows.
Catch One (Arlington Heights)
Located on the border of Koreatown in the Arlington Heights neighborhood, Catch One is one of L.A.'s top nightclubs, featuring a wide-ranging lineup of electronic, hip hop, indie dance, metal and rock. Catch One was originally known as Jewel's Catch One. Opened in 1973, Jewel's was the first exclusively gay and lesbian disco for African Americans in the country. During the club's 40-year heyday, owner Jewel- Thais Williams welcomed everyone from Rick James and Madonna to the "Queen of Disco," Sylvester. To honor her contributions to the LGBT community, Thais-Williams was named the Grand Marshall of the 2016 LA PRIDE Parade & Festival in West Hollywood. https://catch.one/#/events
Sip & Sonder (Inglewood)
Founded by two Black female lawyers in 2017, Sip & Sonder is the first specialty coffee house in Inglewood. Designed to provide local talent and creatives with a place to do business and network while
sipping a cup of coffee, Sip & Sonder is a response to the local lack of outlets for expression and the persisting issue of gentrification that contributes to a feeling of displacement. The coffee house includes a creative space and event space on-site, building a place where coffee, community and culture connect. https://www.sipandsonder.com/
45 Three Modern Vintage Home (Little Ethiopia)
Located in Little Ethiopia, this vintage home shop is known for owner Staci Cain's upcycling of furniture from around the globe, combining antique structure with modern design. The shop features midcentury modern furniture, art and accessories for a unique shopping experience with one-of-a-kind pieces. https://www.instagram.com/45threemodernvintage/
Nimbus Coffee (Downtown L.A.)
Just steps away from L.A. Live, Nimbus Coffee is owned by a mother and daughter team providing visitors with unique coffee in a whimsical environment. Heavily inspired by the world of Harry Potter, Nimbus Coffee's menu features handcrafted elixirs and libations with magical décor to match, aiming to transport guests into a world of wizardry.
https://www.nimbuscoffeela.com/
Roscoe's Chicken and Waffles (Hollywood)
Roscoe's House of Chicken and Waffles is a Hollywood, California-based soul food restaurant chain founded by Herb Hudson, a Harlem native, in 1975. It is best known for serving chicken and waffles, with the Los Angeles Times referring to Roscoe's as "such an L.A. institution that people don't even question the strange combo anymore." Popular amongst celebrities since the days of Motown, The New York Times calls Roscoe's a "beloved soul food chain."
https://www.roscoeschickenandwaffles.com/
Earle's on Crenshaw (Leimert Park)
Founded in 1984, Earle's on Crenshaw was founded by two brothers looking to pay homage to their New York roots with a hot dog cart. Earle's has now grown to a restaurant and catering company in Crenshaw Square serving up hot dogs, burgers and chili fries. With a menu boasting New York inspired classics, Los Angeles culinary trends and robust vegan offerings, Earle's on Crenshaw has something for everyone. https://www.earlesrestaurant.com/
Post & Beam (Baldwin Hills)
With an open kitchen, a spacious, warm-hued main dining room and a verdant garden patio, Post & Beam is designed to make you feel at home. The restaurant hosts its Hemings & Hercules dinner series in partnership with Black Pot Supper Club, where diners are invited to watch head chef Martin Draluck work as he cooks over a wood fire. The dining experience has been featured on Netflix's "High on the Hog," and the L.A. Times notes Draluck as "in complete command of his kitchen" with a menu that celebrates historic African American cuisine. https://postandbeamla.com/
Azla Vegan (Leimert Park)
Led by a mother and daughter team, Azla grew out of their family tradition to gather each Sunday for a meal and Ethiopian coffee ceremony. Inspired by small breakfast shops throughout Ethiopia, Azla experiments with fusion dishes and inventive interpretations of traditional Ethiopian fare. Garnering acclaim from award-winning filmmaker Ava Duvernay and chef and activist Bryant Terry, Azla serves delicious vegan food with an emphasis on local, organic produce.
Nappily Naturals (Leimert Park)
Nappily Naturals was founded by husband and wife team Umaar Norwood and Sharon Williams- Norwood Owners in the fall of 2018 after realizing there weren't enough culturally inspired natural beauty and health stores in their community. Nappily offers unique apothecary products, hair and body care, home goods and spiritual cleansing items at their Leimert Park shop.