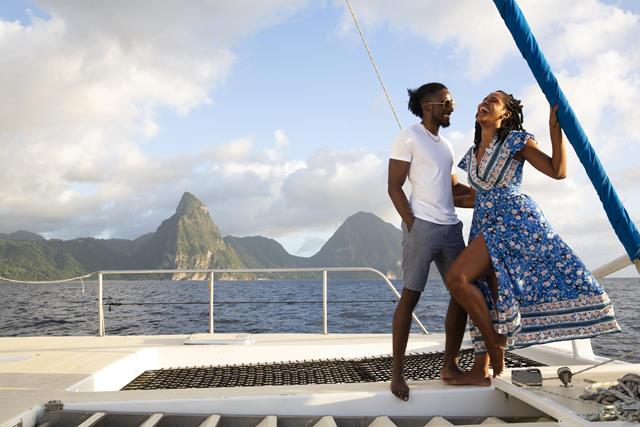 In celebration of Creole Heritage Month this October, Windjammer Landing Villa Beach Resort is hosting a series of activities and entertainment welcome to all guests. During Creole, locals reflect on creole culture and the importance of preserving the island's heritage through music, dance and food. The month is a celebration of the richness and diversity of Saint Lucia's cultural, ethnic and artistic heritage. The resort will hold a feature activity at 2:30pm on the first three Fridays of October and a full day of celebrations on the 28th October.
· 7th October – Grand St Lucian Creole Exhibition. Windjammer Landing's Jammers Beach Deck will come alive with a display of historical artefacts taking guests back through St. Lucia's  history and the way of life of its ancestors
· 14th October – Creole Mixology Competition. On-resort mixologists encourage guests to be part of the grand competition, testing their skills using local rums and juices to be crowned the Creole Mixologist. Guests will have the opportunity to sample both the drinks from the competition and a wide selection of St. Lucian rums that will be on display
· 21st October – Creole Fashion Show. Immerse yourself in the cultural innovations of local designers including clothing, bags, hats and jewelry. All modelled by some of St. Lucia's top runway models in the resort's very own "Creole Fashion Hits the  Pool" fashion show
· 28th October – To end St Lucia's Creole Heritage Month, the resort will celebrate with a full day of activities, from a lineup of traditional entertainment and partaking in the Bamboo bursting demonstration to sampling the delicious St. Lucian cuisine and delicacies
Windjammer Landing Villa Beach Resort is situated on a steep 60-acre hillside estate on the northside of St Lucia and made up of individual whitewashed villas, portraying an upscale Mediterranean village. The resort offers a secluded feel as the resort and amenities are on a private, golden sanded, palm tree-lined cove beach. Windjammer Landing has a breadth of water activities available to guests from lying in the partially submerged hammocks on the beach, windsurfing, SUP, kayaking, snorkeling and diving. There are daily excursions, cocktail parties, and nightly entertainment bringing life to the island.