What better way to experience total relaxation then to celebrate National Bubble bath day on January 8, 2020 than with an extraordinary bubble bath treatments on behalf of Barceló Bávaro Grand Resort and Occidental Cozumel.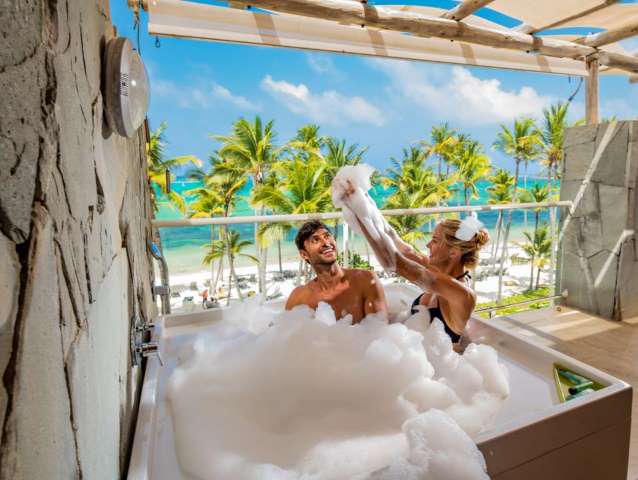 About the resort: The 24-hour all-inclusive Barceló Bávaro Grand Resort is comprised of the Barceló Bávaro Palace and the adults-only Barceló Bávaro Beach. It includes over 1,900 rooms, 13 dining experiences, five pools, 24-hour casino, U-Spa, a convention center, The Lakes Barceló Golf Course and more. Premium Level accommodations offer spectacular views, specialty restaurants and 24-hour room service; the Family Club offers two-bedroom accommodations, special mini-bars, and exclusive check-in.
Bubble bath with a view: At the Premium Level, all suites are equipped with a luxurious bathtub on the terrace. All bathtubs feature complimentary L'Occitane bath amenities, the perfect touch of aromatherapy for your bubble bath experience. In the hydrotherapy section of the resort's U-Spa, guests can experience the resort's hot pool. Here guests are able to completely unwind prior to receiving one of the numerous relaxation treatments available at Barceló Bávaro Grand Resort.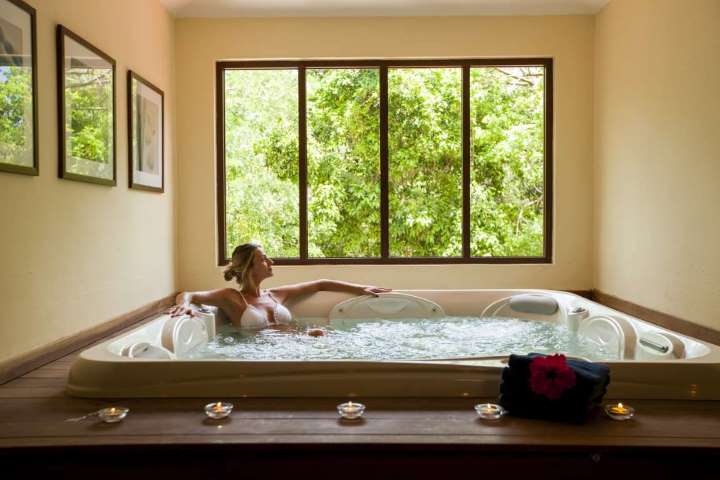 About the resort: The all-inclusive Occidental Cozumel is located just a 45-minute ferry ride from Playa del Carmen. Perfectly integrated in its natural surroundings of mangroves, white sand beaches and tropical gardens, the resort offers access to one of the top five scuba destinations in the world – Palancar Reef. Guests will also enjoy three pools, spa, five bars, a disco and seven restaurants. For a more elevated vacation, the Royal Level offer unique and exclusive services.
Personalized bubble bath experience: At the resort's Royal Level, all bathrooms are almost the same size as the rooms themselves! Each bathroom features and spacious jetted bathtub and separate shower. Looking for a personalized bubble bath experience? The resort's concierge is here to make all of your bubble bath dreams come true. Romantic décor and a wide array of champagne and other beverages are available to help ease the stress away.