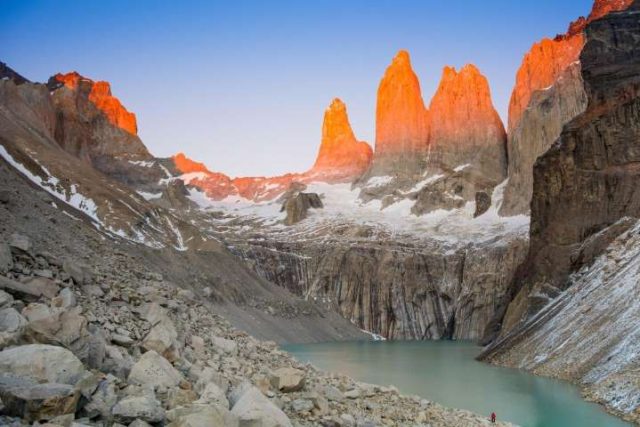 This month (13 May) sees the Torres del Paine National Park celebrate its 60th anniversary, and while the crowds flock to Chile's most iconic destination, Pura Aventura has been busy seeking out the lesser-taken path to show guests what the Park was like in its wild and adventurous early days. Back then, there was no tourist infrastructure in Paine and it only attracted the serious hiker, while in recent years visitor numbers have rapidly risen to nearly 300,000 annually – largely due to it boasting all of Patagonia's classic and most beautiful landscapes: glaciers, mountains, forest and steppe.

It's a special anniversary for UK-based Pura Aventura too, as it was in Torres del Paine in the mid-90's that its three co-founders, Thomas Power, Diego Martin and Xabier Etxarri, met and the seeds for an authentic travel specialist tour operator to Latin America were sown.  Etxarri stayed on in Paine where he is now a distinguished guide. He also wrote the manual for the Park, which is still used to train new guides and was responsible for opening up the river route entry point.  Now his focus is on being an active voice in the conservation of the Park and minimizing the impact of visitor numbers on a fragile ecosystem by leading Pura guests away from the tourist trails as much as possible.

Etxarri comments: "Torres del Paine is best explored on foot. The full circuit of the Torres massif is one of the world's greatest hikes while the shorter 'W' route offers incomparable variety in just four days of walking. Witnessing the three granite fingers of the Torres rising 2,000m above you is a must for any visitor, but there are some little-known routes too, and if exploring out of peak season, visitors can enjoy the Park at its tranquil best. Aim for November or December, or March and early April – it'll all feel just that little bit calmer… and wild."

Pura Aventura tailor-make various vacations to Torres Del Paine, from guided to self-drive options. Among the sample itineraries is a 13-day Atacama & Patagonia trip which includes four full days exploring the best of the Torres del Paine National Park. Enjoy an array of guided excursions, among them exploring the lesser-visited Sierra del Toro and a challenging trail to the foot of Torres peak.
For further information visit Pura Aventura